Concordia researchers take part in global projects on sustainability and biodiversity
Selvadurai Dayanandan and his team help identify the evolutionary history of some of the tallest trees in Asia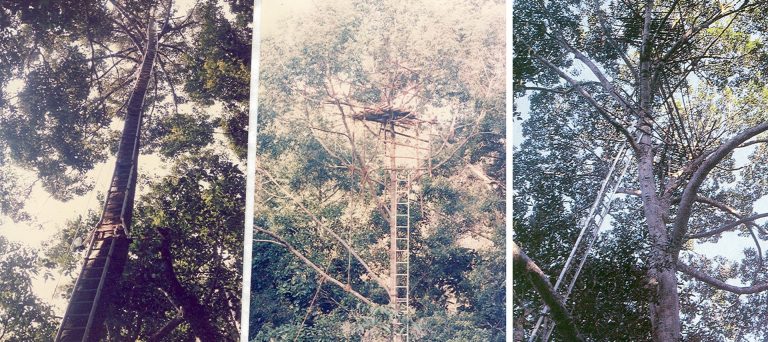 Over his career, biology professor and department chair Selvadurai Dayanandan has built lasting relationships with leading researchers across the globe, notably in India.
This year, these collaborations have produced publications in high-impact outlets as well as a new book.
"With these types of international research collaborations, Concordia is fulfilling its mission to double its research," Dayanandan says.
"And we're becoming more and more well known in the areas of biodiversity and conservation, which are key components of sustainability."
Dayanandan has lately been working alongside Concordia alumnus Shivaprakash Nagaraju (PhD 19) and current PhD student Sachin Medigeshi Harish from the department's Forest and Agro Biodiversity Research Laboratory. They collaborated with researchers from India's Birbal Sahni Institute of Palaeosciences on a paper published in Science and highlighted in Nature in January.
The researchers were able to pin down the evolutionary history of some of the tallest and most diverse tree species in Asia — the dipterocarps. Dayanandan and his Concordia collaborators paired their research on the DNA sequences of the tree species with the Birbal Sahni Institute's fossil pollen analysis. This led them to the conclusion that the trees originated in Africa 100 million years ago.
These giant trees make up the canopy of tropical forests in southeast Asia, providing shade, shelter and resources to animals, plants and microbes alike. The dipterocarps were once over-harvested for timber and endangered, but Dayanandan says this new research will contribute to understanding their evolution and conservation.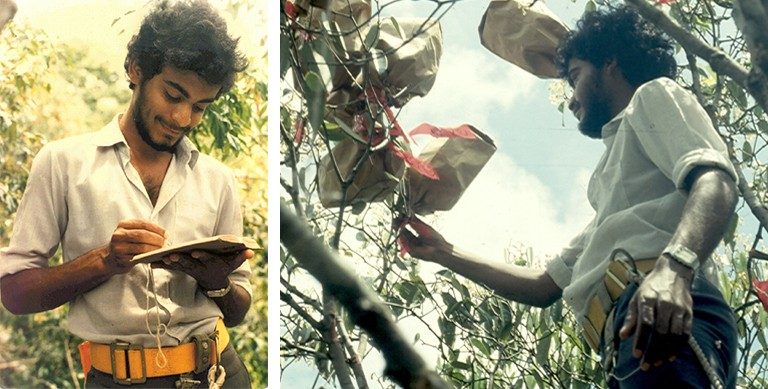 'A significant achievement'
"The Birbal Sahni Institute of Palaeosciences is a leader in the field and well known internationally," he notes."It's a significant achievement for us to be featured in Science and Nature."
This research momentum has continued with Dayanandan and collaborators contributing to the publication of two more articles.
The first examined the daunting task of figuring out how many tree species exist on earth and was published in the Proceedings of the National Academy of Sciences of the United States of America, one of the world's most cited and comprehensive multidisciplinary scientific journals.
The findings demonstrate that changes in land use and climate may threaten rare species and overall tree diversity across the globe, highlighting the vulnerability of our world's forests.
The second appeared in Biotropica, the scientific journal of the Association for Tropical Biology and Conservation. It examined how the particularities of a given habitat lead to niche differentiation across the distribution range. The researchers used five species of the family Myristicaceae, which grow in swamps as well as on dry land, to explore this.
The book, Molecular Genetics and Genomics Tools in Biodiversity Conservation, was published by Springer in February. It is a result of a workshop in July 2019 under the Government of India's Global Initiative of Academic Networks program.
Each of the book's editors is connected to Concordia: Dayanandan, as well as Ashwani Kumar and Latif Khan, two professors from Harisingh Gour University and past visiting professors at the Forest and Agro Biodiversity Research Laboratory, and Baharul Choudhury (PhD 13), a graduate of the lab.
This book was written in collaboration with experts working in biodiversity conservation and provides an overview of key principles in population and conservation genetics and genomics.
Dayanandan hopes it will become an invaluable resource for training conservation practitioners.
Departmental growth focuses on biodiversity
Over the past 10 years, Concordia's Department of Biology has been aligned with the university's focus on sustainability by strengthening its biodiversity expertise.
The department welcomed several tenure-track hires in these key areas and includes Carly Ziter (urban biodiversity), Dylan Fraser (conservation biology) David Walsh (microbial ecology), Robert Weladji (wildlife conservation and ecology), Emma Despland (insect-plant interactions), Grant Brown (behavioural ecology), James Grant (aquatic ecology), Eric Pedersen (marine ecology), Pascale Sicotte (primatology), Pedro Peres-Neto (spatial ecology) and Jean-Philippe Lessard (community ecology ).
"We've got an incredible team of researchers in the areas of biodiversity, sustainability and conservation," Dayanandan says.
"But one of the most rewarding things for me has been to see my former students graduate and move into leadership positions in the field. It's exciting for me and for Concordia."

Learn more about Concordia's Department of Biology and explore the Sustainability Hub.
---