Researchers explore the impact of Law 21 on students in Quebec
Kimberley Manning: 'Our findings suggest a lack of support by youth'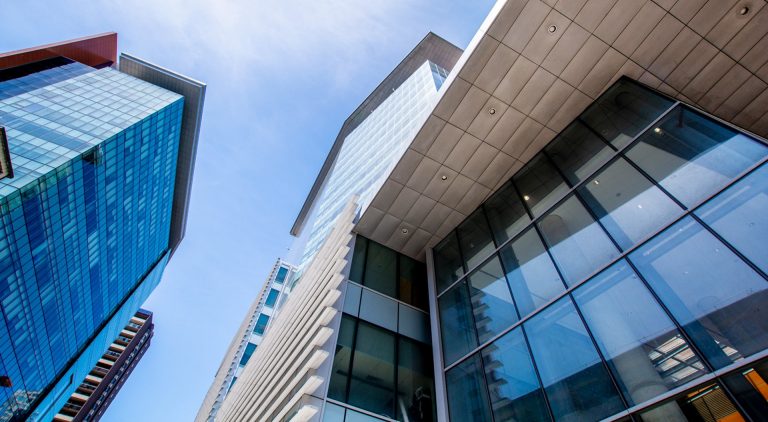 A survey by the Law 21 Research Project offers insights into the impact of Quebec's secularism law on students and recent graduates in education and law.
Kimberley Manning, Concordia associate professor of political science, and Elizabeth Elbourne, associate professor of history at McGill University, are co-leading the project. Their goal is to examine how the legislation affects students' career choices and experiences of discrimination.
"One of our aims was to gather information about the potential impact of Law 21 on the availability of future professionals, particularly educators, in light of the teacher shortage in Quebec," Manning says.
Quebec's secularism law, referred to here as Law 21, passed in June 2019. It prohibits government employees in positions of authority (professors, judges and police) from wearing religious symbols while on the job.
Between October 13, 2020, and November 9, 2021, Manning and Elbourne distributed an online, bilingual survey to students and recent graduates in education and law throughout the province. In addition to survey data, they received a large number of written comments that provide a snapshot of views.
In reviewing the 629 responses, clear patterns emerged, Manning says.
Increase in discrimination
Muslim women were among the group with the highest response rate. Of the 84 respondents who identified as Muslim and wear a hijab, 76 per cent reported that since the law was passed they experienced discrimination such as verbal harassment in the street, comments that hijabs are illegal and conflict in schools.
Jewish students also commented on experiencing increased anti-Semitism.
Of the total number of respondents who indicated that they wore a religious symbol of some kind, 56.5 per cent said they experienced discrimination following Law 21's adoption.
Lack of support for the law and recruitment problems in education
But it isn't only those who wear religious symbols who are impacted, Elbourne reports. "We noticed many students shared their deep distress at witnessing the impact of the Law's passage on their classmates, family members, friends and fellow students."
Many, particularly students in education, stated that they refused to work in Quebec as a result. 70 per cent of respondents had a more negative perception of Quebec since the passage of the law.
Comments and survey data suggest that Law 21 is contributing to the lack of teachers in Quebec and to division within the schools.
Career choice and staying in Quebec
Students who completed the survey expressed doubts about the likelihood of getting a job in Quebec, with 44.4 per cent saying it would limit their prospects. Just over 51 per cent of respondents indicated that they would look outside the province for work.
The percentage of students who wear a religious symbol who believe their job prospects will be curtailed is even higher, coming in at 70.6 per cent. In addition, 26 per cent of students who wear a religious symbol and had been planning to study education or law have since decided to change career paths.
Aside from intending to leave the province to find career opportunities, many respondents also said that while they did not wear religious symbols their friends and family did, which caused concern about remaining in Quebec.
Future research
Manning and Elbourne acknowledge the survey's limitations, citing the small sample size as not wholly representative of Quebec students in education and law programs. They say while the survey offers preliminary data, some of the findings are nonetheless consistent with other recent research and polling.
Manning says the Law 21 Research Project is the latest addition to a growing body of research examining the impact of Law 21 and secularism more generally in the province. She adds that another aim of the project is to bring together information about Law 21 from diverse sources to spark public dialogue.
Recent polling commissioned by the Association for Canadian Studies suggests that 73.9 per cent of Quebecers aged 65 to 74 support the ban on religious symbols worn by teachers, as opposed to only 27.8 per cent of Quebecers aged 18 to 24.
"If we think of students as largely young people, these findings suggest a lack of support by youth, particularly in Montreal," Manning says.
"This raises the possibility of a generational gap concerning attitudes toward Law 21 that is deserving of further research and attention by lawmakers."

Learn more about the Law 21 Research Project and review the executive summary
---