Concordia continues its partnership with the Montreal International Festival of Films on Art
March 15–27: Students can get discount tickets to FIFA's 40th edition, and look forward to future internship opportunities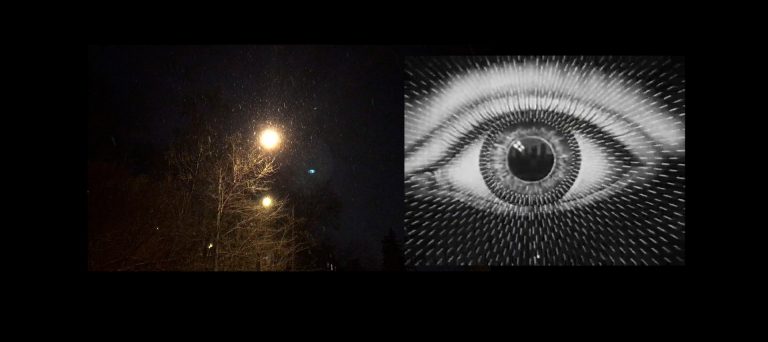 Concordia is once again joining the Montreal International Festival of Films on Art (FIFA) as a community partner. This year's alliance includes discounts on passes, co-sponsorship of an experimental film program and two Concordia short films shown at the festival, plus an agreement to create more opportunities for student participation in the future.
In its 40 years, FIFA has become the world's largest festival of films on art, with hundreds of entries screened each year in theatres and, since the outset of the COVID-19 pandemic in 2020, on FIFA's online platform ARTS.FILM.
For this year's edition, from March 15 to 27, screenings will be held in Montreal and Quebec City theatres and made available on ARTS.FILM across Canada.
And important news: Concordians will receive a discount on a festival pass when they order it online and enter promo code FDBAFIFA40.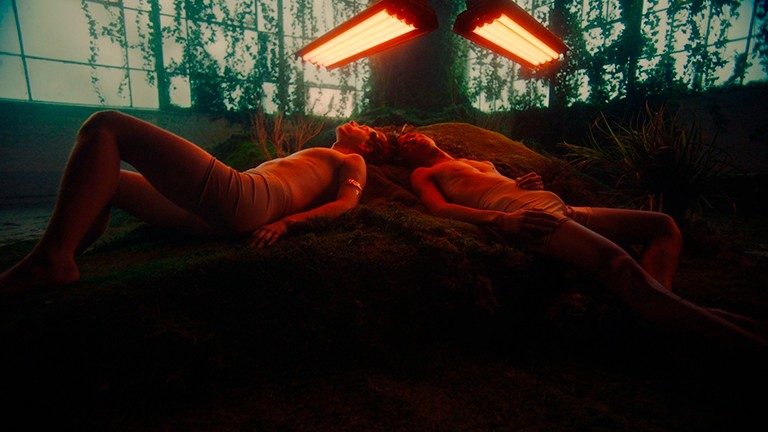 In-person screenings
Concordia will co-present the main short film program of the festival's experimental section, FIFA Expérimental à l'Outremont, curated by Nicole Gingras and screened at Montreal's historic Outremont Theatre.
The program includes serval films from Concordia Faculty of Fine Arts alumni: migrer le musée by Nayla Dabaji (BFA 15); death by fantasies by mirrors by Charlotte Clermont's (BFA 16); and elles s'élèvent, ces forteresses éponges by Guillaume Vallée's (BFA 11, MFA 14).
"Our partnership is a way for us to celebrate this kind of programming in Montreal, and also to celebrate the achievements of our students and alumni. It's a very natural pairing," says Marc Wieser, the Faculty of Fine Arts' supervisor of strategic initiatives, who works on the FIFA partnership.
The other two works co-presented by Concordia are the short films Flowers While You're Here (2022) by Jessamine (Yù) Fok and Gangnam Beauty (2020) by Yan Tomaszewski. Both will be made available on ARTS.FILM starting March 16 and shown in-person within different programs at the Canadian Centre for Architecture in Montreal.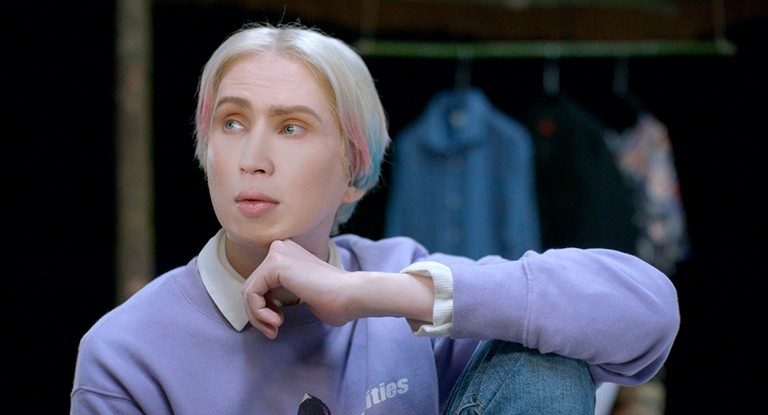 Further partnerships
Concordia and FIFA also have an eye to future collaborations — they will be expanding the partnership to include student internships or screening opportunities in the coming years.
"This year's partnership comes as a first step towards even greater measures to come towards an exciting relationship with a major player in Montreal," Wieser notes.
"As a presenter and producer of art films and experimental films, there is a natural connection between what our students and FIFA do," he says.
Wieser stresses the value of connecting students to professional opportunities in the film and festival industries. He adds that FIFA could serve as a "fantastic launching platform" for students who attend special events or those who might want to work at the festival.
Philippe U. del Drago, the festival's artistic and executive director, agrees.
"It's important for us that Concordia students come and see what is going on at FIFA, that they come and get inspired, that they meet producers or distributors, that they create connections with this industry that wants to open up to them," he says.
Del Drago reports that the festival looks forward to expanding the partnership with the university to present student films in the future.
"We have the infrastructure to present content easily, which could be of interest to students, such as our ARTS.FILM streaming platform."

Learn more about the programming of the 40th edition of FIFA.
---