Concordia's Art Matters Festival goes 'hybrid' this March
The 2022 edition will feature a wide mix of programming curated by and for undergraduate students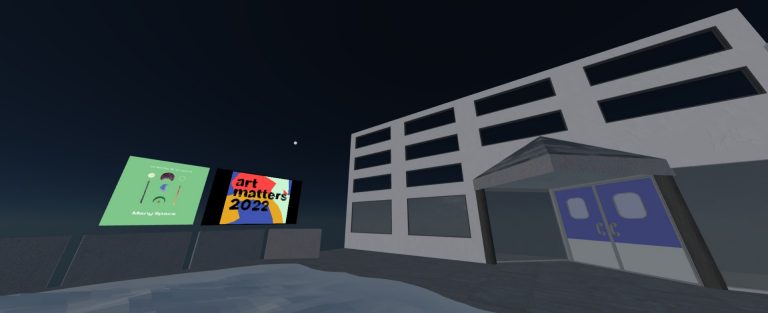 The 2022 edition of North America's largest student-run art festival, Art Matters, launched this weekend and will span three weeks in March. It features a variety of events, including 10 exhibitions curated by and for undergraduates with the goal of showcasing the students' artwork, helping them build their portfolios and providing them with professional experience.
"We collaborate with established and emerging galleries all over Montreal. This provides a bigger audience outside of the fine arts classrooms and a direct exposure to curators, gallerists, potential buyers and more," says María Escalona, outreach coordinator for Art Matters.
"In addition, all our positions are filled by undergraduate students who are getting first-hand experience in the Montreal art milieux while being compensated, which is a core value of the festival as an honorarium-based initiative."
This year, the festival features 51 artists and nine facilitators as well as numerous student collaborators. In all there are more than 100 participating undergraduate artists. Art Matters 2022 will also be offered in a hybrid format, complementing this year's theme: hybridity.
"This notion of hybridity came about in response to the last two editions of the festival, in which Art Matters found creative and unconventional ways to provide a platform to our artistic community at Concordia despite extreme uncertainty," says Matt Sanderson, exhibitions coordinator.
"Moving forward, our goal is to revive some of the main aspects of Art Matters that weren't possible previously — in-person art exhibitions, events and parties — all while embracing many of the new ideas and innovations that came about over the previous two editions of the festival. These include virtual exhibitions, printed matters and an accessible programming for all students."
Nuit Blanche, virtual VA Building and the return of the book project
The 2022 programming will feature seven in-person exhibitions as well as hybrid installations, including a book, a podcast and an art toolbox. The festival's Nuit Blanche x Art Matters: Many Space collaboration kicked off the programming on February 26 with its first virtual interactive gallery.
"Many Space is a virtual recreation of the courtyard of the Visual Arts (VA) Building using the Mozilla Hubs platform. Visitors can walk their avatar through the space and experience six artworks while interacting with the other visitors," Escalona explains.
"The virtual gallery, facilitated by Charles Harding, will stay open for the entire duration of the festival. The physical installation of the artworks will happen later in March at the courtyard of the VA Building in collaboration with the VAV Gallery."
The month of March will bring the opening of the in-person exhibitions across the city. This year's festival will also include two days of activities such as art workshops and merch-making.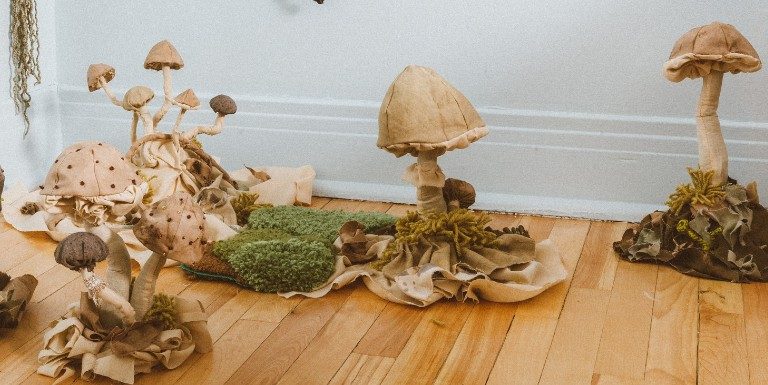 Those who would rather not attend in-person events will be able to access two of the exhibitions from the comfort of their homes, as well as follow along on Art Matters' website and social media for other relevant information and insight into the exhibitions.
"The book project, which was conceived by 2021 coordinators Joyce Joumaa and Julie Poulin, is still making a buzz today and coming back for the 2022 edition," Escalona says. "We received great support and feedback from the community, and we are so excited to make another book this year. If the pandemic had not happened, this project would probably not exist today, and we would not have this amazing platform to feature art that is both accessible and tangible."
The public will be able to access the publication, Object Talk, following its launch at Atelier Retailles, a paper-making studio in Montreal's Mile End district. The dates of the launch and the finissages celebrations for each exhibition will be announced soon.
Find out more about Concordia's Art Matters Festival.
---