Concordia's Innovation Lab propels students beyond traditional disciplines
Student Geneviève Lamarche reflects on how the project has changed her perspectives on education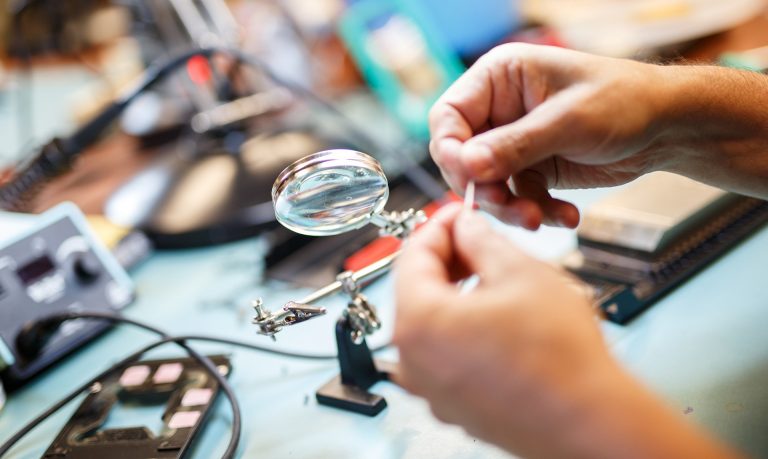 Concordia's Innovation Lab is wrapping up a banner first year, celebrating student achievements and continuing to push the boundaries of disciplines and innovation in the lab.
The lab is led by Ann-Louise Davidson, associate professor of education, associate director of the Milieux Institute for Arts, Culture and Technology and Concordia University Research Chair, Maker Culture, Tier 2.
"Students are really moving innovation forward in ways they never thought they would," says Davidson.
'One of the most amazing experiences'
Geneviève Lamarche, part of the lab's first undergraduate student cohort, says Davidson inspired her to join the project immediately after attending a virtual open house event.
"I had one of the most amazing experiences in a way that I was not expecting," she says.
A returning mature student, Lamarche's career path spanned many fields. After years spent working in training and management for major telecom companies, she was ready for a change of pace and joined the restaurant industry.
It was then that Lamarche began to explore maker culture in a whole new way, incorporating 3D printing into her culinary work. Superhero motifs became a big theme, being a shared passion of hers and her son's.
The COVID-19 pandemic meant a huge hit for the restaurant industry. Lamarche decided to quit her studies in restaurant management and head to Concordia.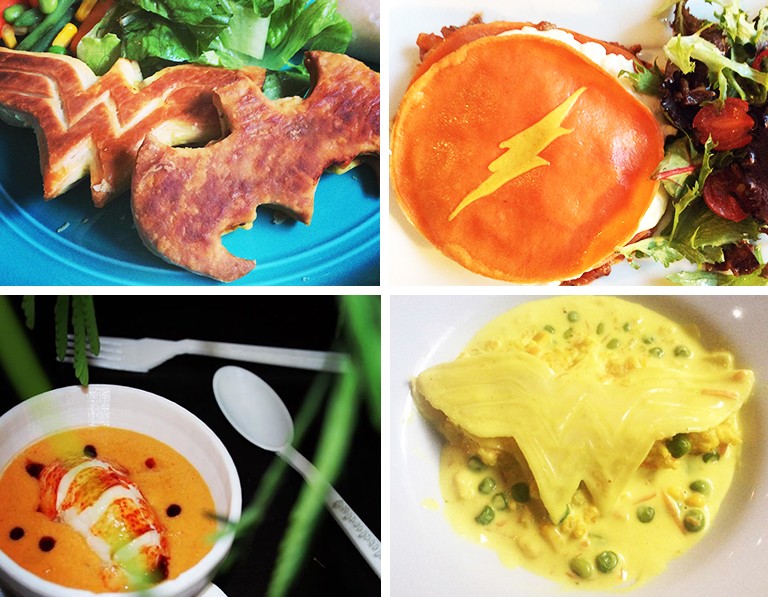 Student Geneviève Lamarche incorporated 3D printing into her culinary work.
Hands-on learning
While maker culture may seem like a new idea, it's based in very old-school technology — making things with your hands.
"The more you're doing with your hands, the more neural connections you're actually making that develop even more ideas," Lamarche says. "Compared to just sitting and being a passive consumer of technology, you are now being a creative or active user of technology."
Davidson explains that the lab uses a hybrid challenge-based learning approach. "Students explore the context of the challenge, reframe it, create prototypes to address it and finally share their learnings during a public presentation," she says.
One example of a student maker project was a buzz wire game produced for the Makerspaces for Youth Empowerment challenge.
'You grow from your mistakes'
Lamarche says her experience taught her valuable life lessons extending beyond maker culture. She has just signed a contract with Collège Saint Sacrement in Terrebonne, Quebec.
"They're building a maker space and they needed guidance and help on how to create different types of projects," she notes.
Lamarche adds that the Innovation Lab actually promotes mistakes. "Ann-Louise says, 'It's okay. Learn from that. Adapt yourself. Move forward, iterate and continue.' You grow from your mistakes."
Another benefit? A true team interdisciplinary approach.
"Teamwork doesn't always make the dream work, but collaboration does," Lamarche says. "When we started to collaborate in the Innovation Lab, everybody was an equal and there was no competition between us."
With the assistance of coordinator Ariel Harlap, the Innovation Lab team is looking forward to the winter term.
"We are only just getting started," Davidson says. "This is an incredibly exciting place and time to be in education."

Learn more about Concordia's Innovation Lab.
---