Concordia joins more than 40 universities and colleges nationwide to address anti-Black racism
The signing of the Scarborough Charter is the culmination of a year-long collaborative process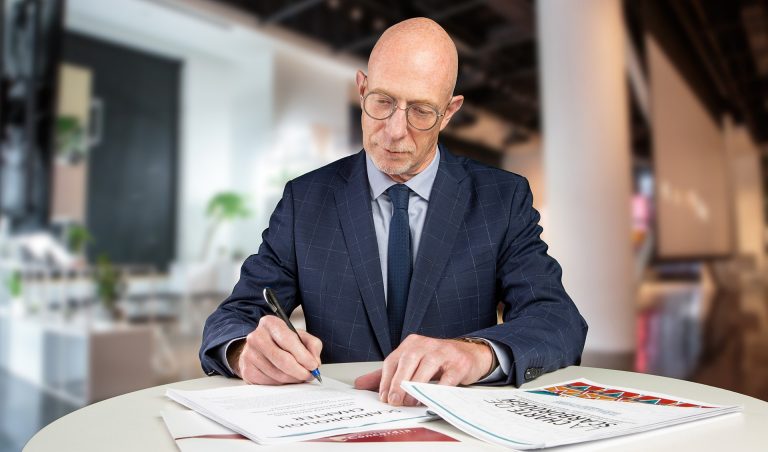 The Scarborough Charter is now official. Institutions across Canada, including Concordia, have committed to moving from rhetoric to meaningful and concrete actions to tackle the realities of anti-Black racism experienced by staff, faculty and students.
The charter stems from initial meetings held by Canadian universities in summer 2020 and again in fall 2020 by partner institutions at the National Dialogues and Action for Inclusive Higher Education and Communities forum. It outlines principles, actions and commitments to collectively acknowledge, identify and actively address exclusion by redressing anti-Black racism and fostering equity and inclusion.
The charter is a measure of collective accountability.
"Concordia University is a proud signatory to the Scarborough Charter," says Concordia President Graham Carr. "This document aligns seamlessly with our own purposeful actions to create a more equitable and inclusive experience for Black students, faculty and staff. We are doing so through the President's Task Force on Anti-Black Racism, the Black Perspectives Office and the Equity Office."
Carr adds that the charter's plan of action will be instrumental in ensuring that institutions of higher education across Canada are held to account for the goals they set for themselves.
"They will be called upon to take bold, decisive and transformative action that will allow them to remove the systemic barriers that affect their Black communities so that these communities can be meaningfully included at every level of their respective institutions," he says.
"These actions are generations overdue and must be considered a national priority."
The charter is rooted in four principles with corresponding institutional actions and cross-sector interinstitutional commitments and accountability:
Scarborough Charter principles
Black flourishing: Universities and colleges operate to ensure the full realization of human potential by offering individuals the opportunity to thrive. Accordingly, they need to play a pivotal role in removing structural barriers to equity, inclusion and social justice with the full recognition of intersectional identities.
Inclusive excellence: Not only is postsecondary education enriched by equity, diversity and inclusion, equitable inclusion is critical to excellence. Excellence encompasses the ability to educate and innovate; to acknowledge complexities and be proactive in response to crises; to foster questioning through rigorous, respectful engagements across differences; and to enable societal transformation.
Mutuality: Universities and colleges are embedded in their communities and bear the responsibility of fostering societal action and mutuality in social relations with those communities. As anchor institutions and local employers, universities and colleges have a responsibility to encourage mutual relationships with Black communities, particularly as they relate to the economic development of those communities.
Accountability: This involves a commitment to ongoing education, including self-education, and to courageous action built on deeply consultative processes. Universities must move beyond representation to fulsome, transformative inclusion across university and college structures, policies and procedures. Universities and colleges commit to their continuous improvement through ongoing and sustained implementation of the Scarborough Charter's principles-based commitments to action and by being accountable to their respective boards, communities and other stakeholders for concrete outcomes.
Concordia releases preliminary recommendations from its President's Task Force on Anti-Black Racism
The signing of the Scarborough Charter follows the release of the preliminary recommendations by the President's Task Force on Anti-Black Racism. The recommendations were submitted to Anne Whitelaw, Concordia's provost and vice-president, academic, on November 15. Concordia will implement the Task Force's recommendations in alignment with its commitment to equity, diversity and inclusion.
The President's Task Force was formed in fall 2020 to better understand the lived experiences of Black Concordians and identify solutions to the systemic issues they have faced and continue to face, individually and collectively, as students, faculty and staff. The work of the task force also reflects Concordia's commitment to being a place of equity and decolonized education.
Read more about the Scarborough Charter and the preliminary recommendations from Concordia's President's Task Force on Anti-Black Racism.
---