Concordia appoints Anne Whitelaw as provost and vice-president, academic
The art historian and seasoned administrator transitions from her interim position for a five-year term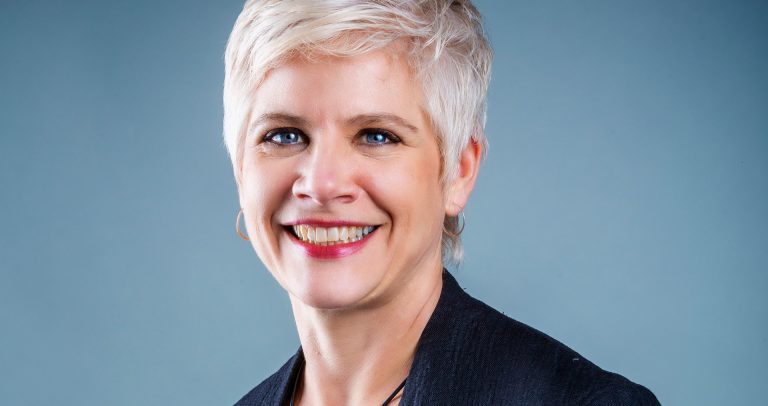 Concordia will soon welcome an officially new — yet very familiar — provost and vice-president, academic. Anne Whitelaw, an expert in Canadian art history and accomplished university educator and administrator, will begin her five-year term on July 1.
The Concordia graduate has held the post on an interim basis since Graham Carr vacated it to become interim president and vice-chancellor in July 2019, a position he took up permanently in December of that year.
"Anne is a deeply committed, highly skilled administrator. She has proven herself to have excellent judgment, a capacity to listen, but also to set high standards and be both results and impact driven when these qualities have mattered most — during the pandemic," says Carr.
"Her strong leadership skills, proven track record of collaboration and deep commitment to equity, diversity, inclusion and decolonization have earned her the trust and respect of the senior administration team, the university community and the search committee, which chose her unanimously. It has been an absolute pleasure to work with her closely and I look forward to continuing to work together in the years ahead."
Couldn't be prouder to call herself a Concordian
Whitelaw joined Concordia's Department of Art History as an associate professor in 2011. Her research examines the intersections of art historiography and cultural institutions in Canada, with a particular focus on practices of exhibition and museum display.
She has authored or edited three books and published many book chapters, journal essays and reviews on these and related topics.
Before her appointment as interim provost and vice-president, academic, in July 2019, Whitelaw held several leadership positions at Concordia. These included deputy provost from July 2018 to July 2019, vice-provost of planning and positioning from January 2017 to July 2019, and associate dean of research in the Faculty of Fine Arts from July 2014 to December 2016.
"I'm thrilled to continue my career at the alma mater I've served for more than a decade now and to follow my father's path in senior administration," says Whitelaw.
Whitelaw's father, James Whitelaw, was a professor and administrator at Concordia from 1954 to 1984. He was part of the team that shepherded the merger of Sir George Williams University and Loyola College to form Concordia University in 1974.
"I believe Concordia's commitment to teaching and innovative academic programs and its championing of equity, diversity, inclusion and decolonization are keys to both advancing our mission as a truly progressive Quebec institution and cementing our position as Canada's next-generation university. I couldn't be prouder to call myself a Concordian."
Whitelaw received her BFA from Concordia, her MA from the University of Essex in the United Kingdom, and her PhD in Communication from Concordia in 1996. She was also a research fellow at the National Gallery of Canada and a Social Sciences and Humanities Research Council of Canada-funded postdoctoral fellow at the University of Rochester in New York, and is past-president of the Universities Art Association of Canada.
She began her career as a faculty member at the University of Alberta's Department of Art and Design from 1999 to 2010, where she earned tenure.
Search committee
As chair of the search committee, Carr extends his appreciation to its members: Scott Chlopan, Gina Cody, Jill Didur, Céline Fortin, Abdelwahab Hamou-Lhadj, Aaron Johnson, Naveena Kumaresan, Geoffrey Little, Sarah Mazhero, Rahul Ravi and Mark Sussman. The varied perspectives, wisdom and collegial attitude they brought to the international search greatly facilitated Whitelaw's undisputed selection.

Learn more about Concordia's Office of the Provost and Vice-President, Academic.
---