Let's Talk Science Concordia volunteers deliver rewarding STEM education
The national organization's university chapter now offers outreach virtually — but reps look forward to resuming in person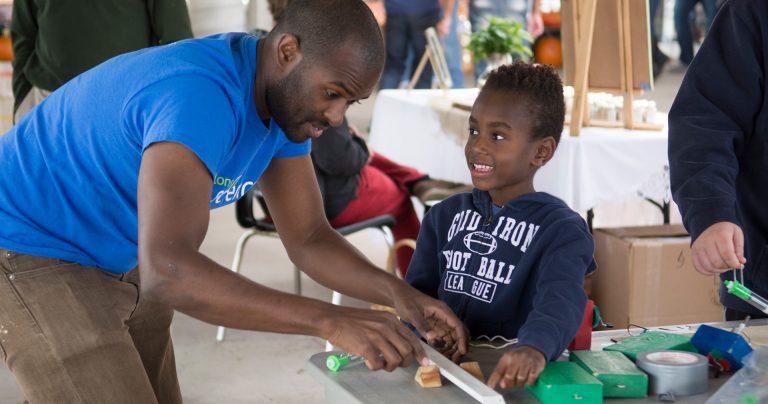 Like so many others, when the COVID-19 pandemic hit in 2020 the volunteers at the Concordia chapter of Let's Talk Science were forced to switch to remote-only outreach — and now they're looking forward to returning to in-person activities.
Let's Talk Science is an award-winning national organization that aims to get youth and educators from across Canada interested in STEM — science, technology, engineering and math. More than 50 universities, colleges and research institutes and over 3,500 volunteers are involved with Let's Talk Science across the country.
"It's a huge priority for Let's Talk Science nationally to get volunteers, educators and students back into physical classrooms," says Taylor Kann (MA 20), a volunteer coordinator with Let's Talk Science Concordia since 2020. "Particularly for younger children, exposing them to how science works physically really gets them engaged."
Normally, Kann says, "We work with educators and with volunteers specifically associated with universities to plan engaging and interesting activities. Our volunteers go into classrooms, we do activity demonstrations, we do workshops and sessions to get students really interested in science."
Kann, a PhD student in Concordia's Individualized program, relates that Let's Talk Science made a smooth pivot to remote delivery.
"We had already established a really strong connection with educators across Montreal," she says. "We benefited from our ability to be innovative and were able to adapt throughout the pandemic by adding different activities, like coding."
The chapter is now planning a symposium for the spring, possibly in partnership with their McGill University counterparts. "The symposium will be on climate change and we're hoping to offer it in both English and French," Kann says.
Yang Gao, who is pursuing her PhD in educational technology at Concordia, has been a volunteer coordinator for Let's Talk Science for four years. She points out that the organization offers several outreach programs, such as the annual Let's Talk Science Challenge, a nationwide competition for students from grades six to eight.
"Before COVID, we also organized an eight-week summer camp with the Gina Cody School of Engineering and Computer Science, and we had a very close collaboration with the sports summer camp at Loyola Campus," she says, adding that these activities will return as soon as possible.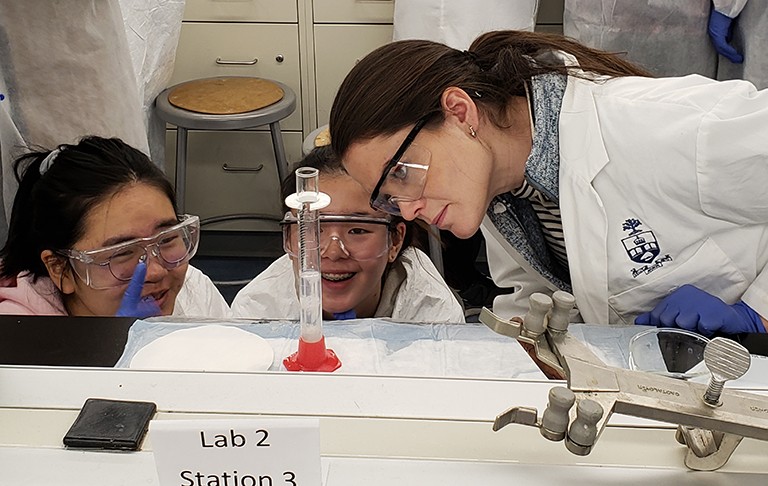 Volunteer benefits
Volunteers play a key role for Let's Talk Science — and Gao says the experience is as much of a benefit to them as to the children they help.
"It's not just about passing knowledge to young children or adding Let's Talk Science to your resumé. Our Concordia volunteers do hands-on, science-related activities. They can get real satisfaction when they see children's sparkling eyes when they deliver those activities," she says.
"We offer a lot of conferences and events to connect with other volunteers or with industrial specialists. So it's a good opportunity for our volunteers to expand their knowledge and learn what it's like to work in this field."
Tatiana Zanon is a PhD candidate studying equity, diversity and inclusion (EDI) in STEM education at the university's Centre for Engineering in Society. She's been a Let's Talk Science Concordia volunteer coordinator since July.
"I believe the Let's Talk Science is a great project to launch youth into science, because research says that when you are exposed to STEM and different role models it can motivate you to pursue a science career," she says.
"There's a great lack of particular groups in science, especially women and visible minorities, so Let's Talk Science projects can help increase diversity in STEM," Zanon notes.
"Part of Concordia's EDI commitment is to reach out and ensure that 'no kids are left behind.' So we provide projects and subsidies to go to rural communities and Indigenous communities, which helps empower them and have them actively participate."
Like Kann and Gao, Zanon finds volunteering for Let's Talk Science fulfilling — and fun. "We hope we can encourage more students to volunteer because the project is really awesome."

Find out how to volunteer with Let's Talk Science Concordia.
---