Concordia Continuing Education launches a UX program
Students can become career-ready through applied learning with mentorship from industry professionals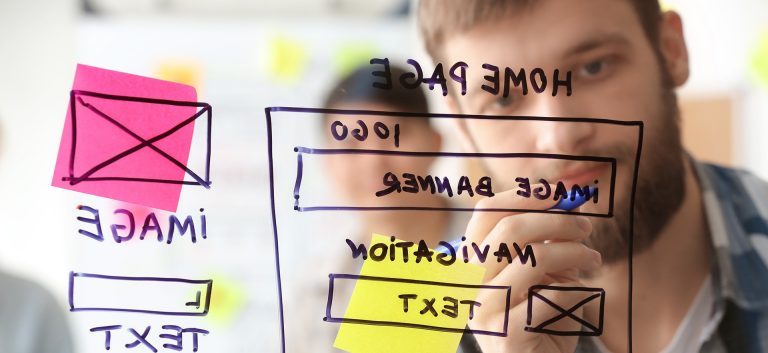 Students interested in fast-tracking a career in user experience (UX) can take advantage of a new online program offered by Concordia Continuing Education (CCE), set to begin in January 2022.
The program was created for beginners and self-taught enthusiasts alike and is the result of a collaboration between CCE, the City of Montreal and local industry partners.
Registrants can expect cutting-edge applied learning, mentorship opportunities, optional work-integrated learning — and to finish with an e-portfolio to show potential employers.
"This highly immersive project-based program gives students a taste of what it means to be a full-fledged UX designer," explains Sherry Blok, director of programs at CCE.
"It offers the opportunity to gain real-world experience and make connections with industry professionals."
Students will learn directly from experts well versed in the latest UX design trends. Taught over two academic terms, the 100-hour part-time program was made possible through funding received in November 2020 from the City of Montreal's Accélérer les talents initiative.
CCE's UX program is a match for working professionals who want to upgrade their current skills, cross-train to add skills to their current role or reskill to transition into a new role.
"This program is one that is truly built to meet the needs of all types of people," Blok notes.
Concordia will offer up to 25 bursaries to support individuals that demonstrate financial need. It covers the full tuition of the program.
'A robust program representative of the Montreal landscape'
The team at CCE put together the curriculum thoughtfully with an ecosystem of partners and collaborators from the public and private sectors and across different industries.
"Together we developed a robust program that is representative of the Montreal landscape," says Alicia Apostolakos, an instructional designer at CCE.
The impressive list of 15-plus collaborators includes the City of Montreal, Shopify, Atecna, the Fondation Ressources-Jeunesse, the Service d'Intégration au Marché du travail par Objectifs and YES Montreal.
"We created an innovative competency-based program that targets the application and achievement of the core UX, human and business-related skills required of UX designers," Apostolakos adds.

Register for Concordia Continuing Education's new UX program beginning in January 2022.
Learn if you meet the bursary eligibility criteria.
---