The Institute for Investigative Journalism receives funding from Google GNI Innovation Challenge
The grant will be used to launch a data hub for Concordia-led, Canada-wide journalism collaborations and information sharing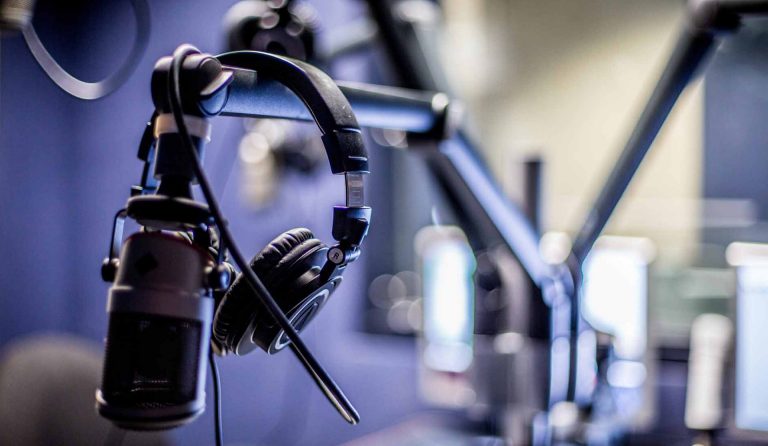 Concordia's Institute for Investigative Journalism (IIJ) has received funding from the Google GNI Innovation Challenge to share data, documents and reporting gathered through national investigations more readily available to students, journalists and communities nationwide.
The IIJ Data Hub will consist of a secure and user-friendly repository of information and serve as a community hub for journalists, researchers, members of the public and community groups. In addition, the IIJ will provide member support services.
"We're extremely proud of Concordia's Institute for Investigative Journalism," says Concordia President Graham Carr. "Through their initiative on these unprecedented, nation-wide collaborations, they have continuously demonstrated Concordia's great capacity for leadership.
"This grant will help launch the Data Hub, an important tool that will provide researchers and investigators better access to the wealth of information produced through these national collaborations."
Pascale Sicotte, dean of the Faculty of Arts and Science, says this is yet another noteworthy milestone for the institute that launched just two years ago.
"I am so impressed with what's been accomplished by the IIJ thus far and look forward to following the Data Hub project as it progresses."
Impacts felt across the country
Among the IIJ's recent projects is Tainted Water, which examined lead contamination and the quality of drinking water across Canada. The undertaking brought together universities, colleges and news organizations throughout the country and was the largest collaborative investigation in Canadian history.
Following the onset of the COVID-19 pandemic, the national network mobilized to offer up-to-date information on infection rates, health facility conditions and other factors affecting Canadians during the ongoing crisis through its Project Pandemic.
The IIJ Data Hub will facilitate the work and collaboration of journalists participating in the ongoing investigations and will give other institutions a means to share and access vital information.
It will allow unaffiliated journalists, researchers and organizations to make use of the information collected through all IIJ projects, from The Price of Oil, first published in 2017, through to projects currently underway.
Information and reporting in underserved communities
The IIJ's mission is to provide quality reporting to underserved and vulnerable communities.
This nuanced, on-the-ground reporting can support small and local news organizations across the country.
Patti Sonntag (BA 00), founder and director of the IIJ, is project lead on investigations. She stresses the importance of accessible, nuanced and locally relevant information for functioning democracies and healthy communities.
"Access to information should not be determined by where you live," Sonntag says. She adds that information about the challenges faced by underserved communities and groups needs to be available in order to propose solutions.
Google News Initiative
The Google News Initiative (GNI) aims to support journalistic endeavours as well as news-related technology, training and partnerships.
In particular, the GNI Innovation Challenges offer funding for innovative approaches to journalism that make use of new reporting models, new uses of technology and collaborative efforts.
The most recent round of North American funding went to projects based especially on their promotion of diversity, equity and inclusion in journalism. This gift supports Concordia's Campaign for Concordia: Next-Gen. Now.
The IIJ project received the funding in part due to its efforts to support local news organizations across Canada, particularly those serving small markets and minority audiences. IIJ initiatives have helped make information in rural and Indigenous communities available where reporting and statistical information are often lacking.
"We are grateful to Google's Innovation Challenges team for supporting this initiative and journalists nationwide," Sonntag says.

Find out more about Concordia's Institute for Investigative Journalism.
---