A new study of Montreal taxis portrays an industry going from crisis to crisis
Jean-Philippe Warren describes a history of loose rules, cowboy drivers and racial animus — and now, a bleak future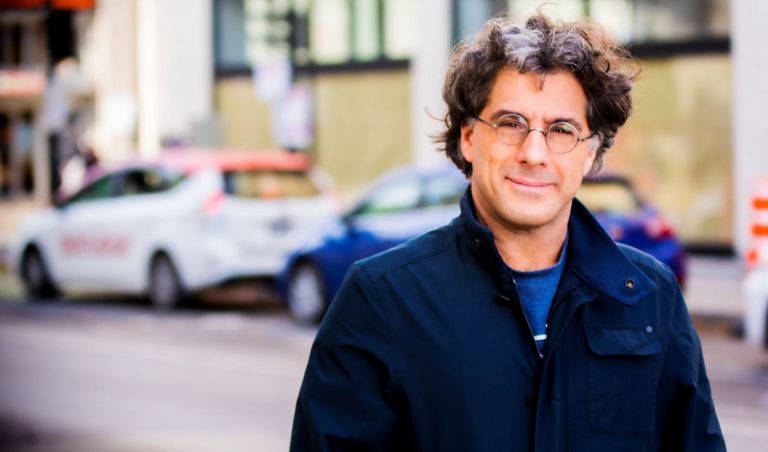 Montreal's taxi industry is facing a crisis like none it has seen in its troubled history of more than a century. That's according to a new book by Jean-Philippe Warren, Concordia professor of sociology and anthropology.
"We are looking at the end of taxi culture as it has existed for 120 years," he says. "Taxis will be here forever. But the institutional culture is being shattered."
The sudden, disruptive arrival of ride-hailing services like Uber powered by amateur drivers has eaten a huge hole into taxi drivers' already-meagre livelihood. It has also spelled the end of a rare boom for an industry emerging from decades of struggle.
"The period from the mid-1990s to 2015 was rosier, but that does not mean it was idyllic," Warren explains. "It was just better than it was in comparison to other moments in the taxi history of Montreal."
Fare and unfair
From the earliest days, drivers, company owners and municipalities have tried to figure out the best system that would ensure both profitability and living wages for drivers.
It was never easy. Warren writes that the Montreal taxi industry had to change the way its drivers earned their wages drastically over the decades. Salaries shifted to percentages of metre fares shifted to flat rental fees, usually with little governmental oversight.
This did not just matter to the individual driver. As Warren points out, this wide-open, chaotic system also had an impact on the quality of the drivers and the vehicles they drove.
"It attracted people who felt that they had no other options," he says.
And while there was a sense of freedom among drivers of being their own bosses on the road, there was also room to make money off extra tips provided by people seeking out Montreal's notorious underbelly.
"For most of the 20th century, taxi drivers became the new ambassadors of vice," explains Warren, Concordia University Research Chair for the Study of Quebec. "They knew where the brothels and underground casinos and bootleg liquor joints were. And that reputation of the seedy taxi driver survives to this day."
A mirror on a multi-ethnic province
Warren also examines the largely forgotten but crucial role taxis have played in Quebec's race relations. The industry is one especially open to migrants, whether from the province's regions in its early days to places like Haiti, North Africa and elsewhere today. And they were not always welcome, by customers, fellow drivers or service associations.
"There were about a dozen Black taxi drivers in 1970. By 1980, that number had jumped to nearly 1,500," Warren says. At the same time, there was a general economic downturn, which would stretch well into the 1990s, as well as other structural problems like an oversaturated market and a shift in traffic from Dorval Airport to Mirabel. Against that landscape, minority cab drivers faced "extreme levels of racism and prejudice. They were blamed for everything."
A 1984 report by the Quebec Human Rights Commission into the Montreal taxi industry was the first ever in Quebec to mention the term "systemic racism," according to Warren.
"It was an important moment for Quebec society. It forced Quebecers to look at their own racism and acknowledge the terrible suffering it created."
Driving into the sunset?
There is no doubt in Warren's mind that taxi drivers — not just in Montreal, but globally — are looking at a long-term decline. Technology is overtaking them, and for many customers, the struggle they are facing is met with a shrug.
"If I get into a taxi, I greet the driver, and very often the driver will tell me that they have been on the road for hours and I'm the first person who's said hello," Warren says. "Most people act as if the taxi is not an object worth consideration, and so the cab driver is not somebody who is worth consideration either."
Learn more about the cited book: Histoire du taxi à Montréal: Des taxis jaunes à UberX.
---