Concordia students design food for future trips to Mars
A synthetic biology project works with resilient yeast strains that will behave more predictably in space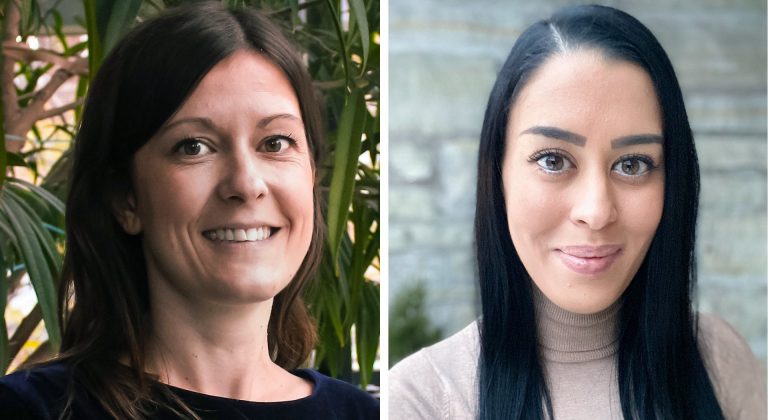 Outer space has always held a fascination for humans.
The next Mars rover is due to touch down in February 2021. SpaceX announced its plans to launch the first flight to Mars, without as crew, in 2024. And national space agencies are collaborating to launch the Lunar Gateway space station into orbit, intended to get us one step closer to the red planet.
But even though Mars is currently the closest it has ever been to Earth, a 225-million kilometre one-way trip still takes at least six months, and a round trip can take up to 21 months. Current foods used in space have a shelf life of 18 months. So if humans eventually set out for Mars, what will they be eating?
That's a question that a student team in Concordia's SynBioApps program wants to answer. The students have embarked on an ambitious two-year project that uses synthetic biology to bioengineer a space-compatible microorganism that can produce nutrients, such as Vitamin A, in space.
'We are designing resilient yeast strains'
Students in the program, from the Faculty of Arts and Science and the Gina Cody School of Engineering and Computer Science, are working on a project dubbed AstroYeast. They are taking it to this year's iGEM Virtual Giant Jamboree, a worldwide student bioscience competition. At iGem, multidisciplinary teams work together to design, build, test and measure a system of their own design using interchangeable biological parts and standard molecular biology techniques.
"Currently, NASA sends dehydrated food packets and supplements, such as vitamins, to fulfill the nutritional needs of astronauts," explains team member Lancia Lefebvre, a student in the Department of Chemistry and Biochemistry. "These supplements are necessary to keep our astronauts healthy."
For example, astronauts have been shown to become deficient in vitamin D, since the major source of it is sun exposure.
"While providing supplements shipped from Earth has been an effective solution for travels to the International Space Station (ISS), it isn't a sustainable one for space missions of long distances and durations. Producing vitamins on site is the way to go. And for that, we need AstroYeast."
Fellow team member Hajar El Mouddene, a student of behavioural neuroscience in the Department of Psychology, notes that AstroYeasts are cellular super mini-factories that are resilient to microgravity-induced stress.
The team hopes AstroYeast will solve the problem of creating food in conditions of microgravity, where gravity is very small and creates extreme environmental stressors on cell function and morphology, limiting the ability to grow robust food in space.
"We are designing resilient yeast strains that will behave in ways that are similar to the way they do here on Earth," El Mouddene says.
To perform their experiments, the team is building a microgravity simulator and a space-compatible bioreactor. They are also collaborating with other iGEM teams, scientists and industry experts from across the globe.
Lefebvre says the project is timely for both governments and industry.
"Beforehand, access to ISS through government agencies was the only option for researchers who were seeking to send their experiments to space, which was a very long and selective process. Now, there are companies opening up the horizon to researchers from around the world who wish to get their projects there."
'We have exploration in our veins'
The team members admit that COVID-19 meant new challenges. But they say the payoff from an online iGEM project was an unprecedented opportunity to work with scientists from places like NASA and the Canadian Space Agency.
Lefebvre says many people took time out of their schedules to consult with them on the project and share invaluable resources.
El Mouddene adds that the project helped break isolation during the pandemic.
"Students have said, 'iGEM has made me excited about my career and my time here at Concordia. I used to be by myself studying. Now I'm out and talking to people about research.'"
And the team isn't slowing down anytime soon. While they look forward to growing AstroYeast in the lab next year, they are now participating in a few judged iGEM conferences, prior to the international conference. While building their microgravity simulator, they are collaborating with Women in STEM Concordia, and they will be contacting researchers working on bioreactors who are also working with yeast in microgravity.
"We also plan to have a celebration after the Giant Jamboree with our team, super-duper graduate mentors and the ones we could never do without, our supervisors Orly Weinberg and Aashiq Kachroo at the Centre for Applied Synthetic Biology," says El Mouddene says.
Lefebvre sees no limits for their research. "As humans, we have exploration in our veins. We love the unknown, and we are going for it."

Learn more about Concordia's SynBioApps program.
Thumnail image of Mars by Kevin Gill (Flickr Creative Commons).
---