Concordia's Department of Chemical and Materials Engineering moves labs to Loyola
Research into organic batteries, cancer treatment and vaccine stabilizers sets up in the new Applied Science Hub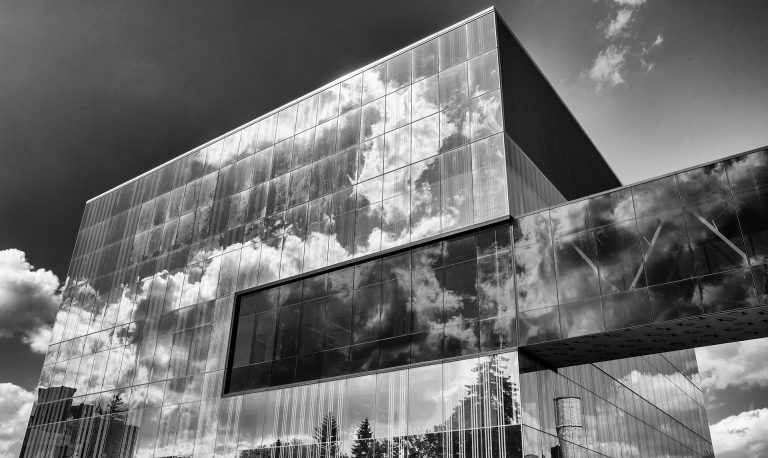 In anticipation of moving his department's labs to bigger and better quarters in Concordia's new $62-million Applied Science Hub, Alex De Visscher is taking inventory.
"We'll have a state-of-the-art high-pressure thermogravimetric analyzer — not a lot of universities in Canada have that — and an atomic force microscope, among other new pieces of key equipment," notes De Visscher, chair of the Department of Chemical and Materials Engineering (CME) at the Gina Cody School of Engineering and Computer Science.
"The characterization lab will allow us to do research at a competitive level. Thanks to $1.5 million in funding from Concordia, we won't have to wait years to build up our equipment."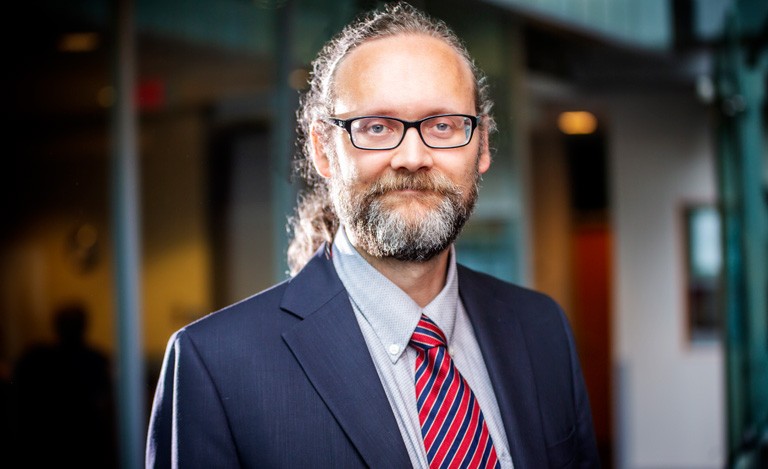 Chair of the Department of Chemical and Materials Engineering (CME), Alex De Visscher.
De Visscher, a specialist in chemical engineering fundamentals, founded the CME department in 2017.
He's in the process of hiring more faculty and promoting cross-disciplinary research.
"When you look at the top chemical engineering and materials programs — at MIT, Stanford, Minnesota and Berkeley — they're typically merged with a non-engineering field, such as biomed, chemistry or physics," De Visscher says.
"With our labs located inside the new Applied Science Hub, we'll have proximity to the departments of chemistry and biochemistry, biology and physics, the PERFORM Centre and the Genome Foundry. That will not only let us grow in size but also in reputation through collaborative, high-impact research."
New research in CME
Supported by more lab and office space, the department will have the capacity to tackle new research projects that address our post-carbon world, among other things.
"Sustainable electrochemical engineering is a hot new area, asking, how do we convert carbon dioxide back into fuel to close the loop?" De Visscher says. "And how do we use electricity more directly to replace existing chemical processes with greener ones?"
Organic batteries, cancer and vaccine stabilizers
Next-generation battery research is another department priority.
Zhibin Ye is moving his Polymer and Nanomaterials Lab to the hub, where he'll keep working on new nano-structured battery materials and advanced polymer materials and development of new catalysts.
"I'm investigating organic battery materials — not conventional metal-based materials which are nonsustainable or environmentally unfriendly," says Ye, a professor in CME.
He and his eight graduate students will also continue their research into advanced polymer materials, such as supersoft elastomers and high-strength modulus materials, for unique mechanical properties.
Additionally, his ongoing work with functionalized gold nanorods could possibly help in the fight against cancer.
"I'm striving to produce a stable, non-toxic polymer coating for gold nanorods, which absorb light," Ye explains. "A surgeon could load these nanorods into cancer cells, then use light to heat the rods and kill the cancer cells."
Ye's happy about moving into the Applied Science Hub because of easy access to the many facilities at the campus, such as electron spin resonance spectrometer in the Department of Physics and the nuclear magnetic resonance spectrometer in the Department of Chemistry and Biochemistry.
"The new space creates a lot of collaborative opportunities for us."
Longer shelf life for vaccines
His colleague Sana Anbuhi couldn't agree more.
"I'd like to recruit graduate students from biology and chemistry as well as engineering," says Anbuhi, assistant professor in CME. She specializes in environmental monitoring and creating point-of-care diagnostic techniques using microfluidics.
She's moving the Anbuhi Research Group to the hub, where she's excited to unpack her new multi-mode microplate reader. Funding for the $70,000 multi-mode plate reader came from Concordia's Facility Optimization Program and the CME.
Anbuhi will continue to work on developing easy-to-use, low-cost, reliable ways to perform environmental monitoring, such as the detection of pollution, pesticides, E. coli and heavy metal in soil and water.
"The other component of my work with biosensors is stabilizing enzymes and bioreagents to prolong their shelf life. An example is vaccines, which typically have to be packed with dry ice and soon lose their potency."
Anbuhi recently created a new lab-on-a-pill technology that allows people to distribute sensitive bioagents without being worried about temperature or oxidation.
"She found a way to trap the reagents in a tablet made of pullulan — a polysaccharide that forms a water-soluble film — to protect chemically unstable reagents and keep them stable at room temperature for months," De Visscher explains.
How to talk about Henry's law
The CME chair is preparing the department for its new labs, while also taking part in an international project.
He's part of an elite working group within the International Union of Pure and Applied Chemistry that's addressing Henry's law constants.
Henry's law describes the distribution of chemicals between the gas and the aqueous phase. There is a plethora of ways to define a corresponding equilibrium constant. This has led to many inconsistent and ambiguous definitions, units and names in the literature.
"Our goal is to develop a new standard on how to report about liquid-vapour equilibrium," De Visscher says. "This will avoid errors due to misinterpretation of data, which can otherwise lead to design errors in chemical industry and environmental technology."
Once the hub opens, De Visscher will split his time between the Loyola and Sir George Williams campuses, as CME classes continue to be held downtown.
"It'll be great to have a presence on both campuses," he says. "The Loyola hub will be more about research, and that attracts top-quality faculty."
New equipment highlights in the CME characterization lab
High-pressure thermogravimetric analyzer: determines the reactivity of materials by measuring mass changes due to heating in a gas stream.
Differential scanning calorimeter: measures the heat capacity of materials. It can detect structural changes resulting from heating of materials.
Gas adsorption analyzer: measures surface properties of porous materials such as catalysts and nanomaterials.
Atomic force microscope: scans the surface of a sample on a molecular scale with a probe and composes a synthetic image of the surface as if it was photographed through a microscope with extreme magnification.

Learn more about the Gina Cody School of Engineering and Computer Science.
---