New Canada Research Chair will take a community-based approach to dismantle common perceptions about disabilities
Concordia professor Arseli Dokumaci launches a program aimed at creating a more accessible future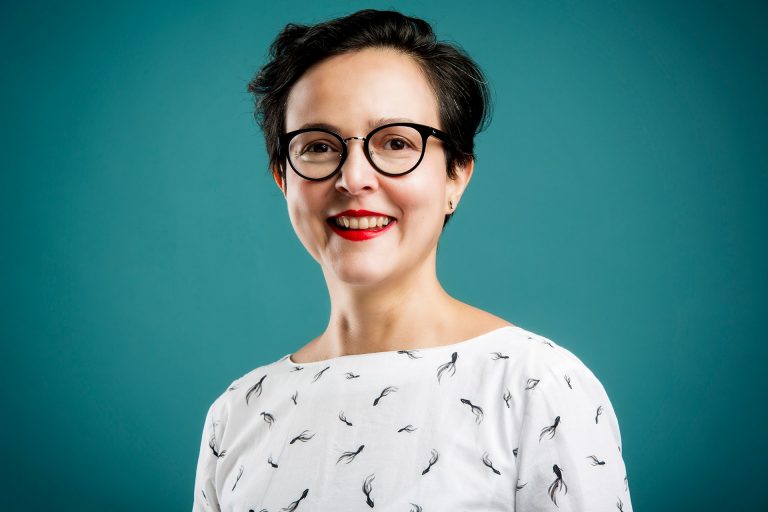 Arseli Dokumaci is Concordia's new Canada Research Chair (CRC) in Critical Disability Studies and Media Technologies.
Dokumaci is assistant professor of communication studies in the Faculty of Arts and Science. She will lead an internationally competitive and interdisciplinary research program to explore the use of new media technologies within disability movements, cultures, scholarships and activism.
"With almost 22 per cent of Canadians over the age of 15 identifying as having a disability, and the recent implementation of Bill C-81 — the Accessible Canada Act — Arseli's expertise and research-creation could not be more timely or essential," says Paula Wood-Adams, Concordia's interim vice-president of research and graduate studies.
"This CRC will critically address under-examined accessibility issues locally and nationally and enhance Concordia's excellent research reputation as a leader in this field."
A community-based approach to research
Radio, television, the internet, social media and virtual worlds have opened up new possibilities for activism, social participation, self-expression and community-building that were historically denied to people with disabilities.
However, media technologies are still built in ways that perpetuate existing barriers, and accessibility is often retrofitted into product design as an afterthought. Emerging accessibility technologies are vulnerable to failures and compliance is often optional.
As the first CRC of its kind, Dokumaci's five-year program will assemble researchers, scholars, community partners, artists and activists to collaboratively explore media technologies and improve access, both in media and in public life, in ways that matter to disability communities.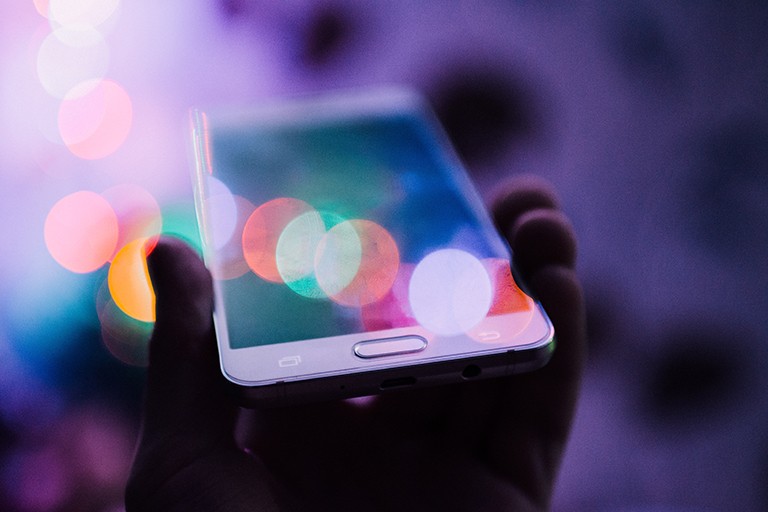 Media technologies are still built in ways that perpetuate existing barriers. | Photo by
Rodion Kutsaev
on Unsplash
Image description: A hand holding a white mobile phone. The image is blurry with small circles of coloured light reflections. The background is light to dark purple.
The community-based approach is aimed at dismantling common perceptions of disability by changing the conversation: how do disabled people resist gaps in functionality and get creative with media technologies, objects, things and places to make them work in their day-to-day realities?
Dokumaci calls this resistance "activist affordances," and she believes research-creation can help explore such activism and promote disability expert knowledge.
'Lasting societal impact'
An affordance is a feature of an object, or a cue, that prompts a user how to interact with something. A physical example is a doorknob that prompts the user to turn it to open a door.
"When existing affordances of the world leave no room for disabled people's atypical bodies and minds, disabled people may move, sense and behave in such ingenious ways that they discover affordances unimaginable otherwise," Dokumaci explains.
"They bite and rip off bottle caps that are supposed to be twisted off, turn light switches on and off with their heads and build all sorts of DIY tools. They invent what I call 'activist affordances' to make up, and make up for, the affordances that fail to readily materialize in their environments."
This CRC will explore how activist affordances of media technologies can be discovered, not just on an individual level but also through collective acts of creation, and how radical access work can be mobilized into the development of best practices.
The construction of state-of-the-art workstations for prototyping new designs and creating media projects that expose and subvert ableism will be integral to the project. It will provide a training ground for graduate students and postdoctoral fellows in the field. The CRC will also build a robust inventory of resources that decision-makers can consult for accessibility efforts.
"Dokumaci's chairship encompasses our faculty's ethos: hands-on, transdisciplinary learning that goes beyond the classroom walls will have a lasting societal impact," says Pascale Sicotte, dean of the Faculty of Arts and Science.
"Our reputation as a premier site of research-creation continues to grow through the groundbreaking work of our researchers."
The Canada Research Chairs Program is a tri-agency initiative of the Social Sciences and Humanities Research Council (SSHRC), the Natural Sciences and Engineering Research Council (NSERC) and the Canadian Institutes of Health Research (CIHR). It recognizes world-class excellence in research and research training in Canadian postsecondary institutions. The CRC program is part of a national strategy to achieve a more equitable, diverse and inclusive Canadian research enterprise and make Canada one of the world's top countries in research and development to respond to global challenges. This year marks its 20th anniversary.
Learn more about research at Concordia.
---