Concordia appoints Pascale Sicotte as new dean of the Faculty of Arts and Science
The internationally renowned primatologist assumes her role August 1, succeeding André Roy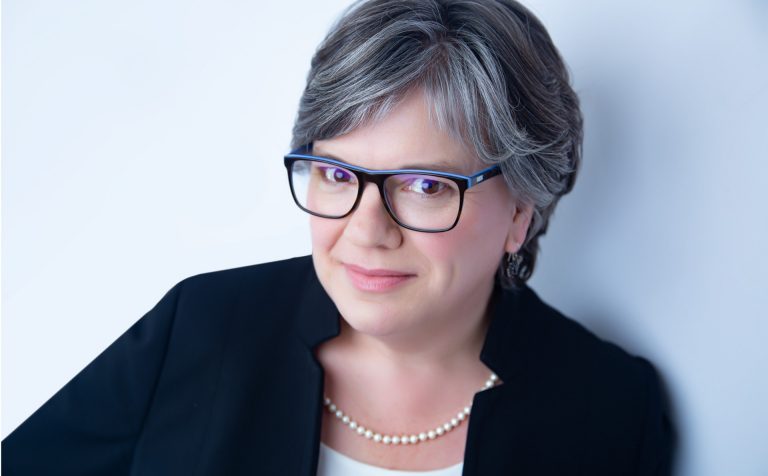 Concordia's Faculty of Arts and Science will soon have a new dean. Pascale Sicotte, an accomplished researcher, educator, and administrator, will begin her five-year term on August 1. She will also be appointed as professor in the Department of Biology.
"After an extensive international search, the committee was very impressed with Pascale's vision for the faculty, as well as her consultative approach and communication skills" says Anne Whitelaw, interim provost and vice-president, academic.
"Pascale has shown great leadership as a researcher and administrator at the University of Calgary; her commitment to student success and to ensuring a positive climate for faculty and staff during her time at the university impressed the committee and made her a clear choice as the next dean of the Faculty of Arts and Science."
Whitelaw notes that Sicotte's bilingualism and Quebec roots will help sustain and grow Concordia's connections across the province, while her extensive research networks will support the university's partnership efforts nationally and internationally.
"I want to thank André Roy, outgoing dean, for leading this faculty so admirably since 2014. He has been instrumental in enhancing its reach, fostering the research activities of its faculty members, and he has helped consolidate the university's reputation as a Quebec anchor institution."
'Thrilled to lead Concordia's largest and most diverse faculty'
Sicotte has served as vice-dean for the Faculty of Arts at the University of Calgary for the past two years, before which she headed their Department of Anthropology and Archaeology from 2014 to 2018. Those are just the latest in a series of leadership roles she has held since joining that university's faculty more than two decades ago.
"I'm thrilled at the opportunity to lead Concordia's largest and most diverse faculty and support the interdisciplinary teaching and research it's home to," Sicotte says.
"The university's rising reputation comes in no small part thanks to its deep involvement in local communities and its innovative research strengthened by partnerships that span the globe. I can't wait to get to work advancing these assets at this great institution."
A Montreal native, Sicotte earned her BSc, MSc and PhD from Université de Montréal. As an internationally recognized primatologist specializing in the behaviour of mountain gorillas and colobus monkeys, Sicotte has published 50 peer-reviewed articles, mostly in high-impact international journals. She has published every year since earning her PhD in 1993 and currently receives funding from the Natural Sciences and Engineering Research Council of Canada (NSERC). She has supervised more than 25 graduate students, several of whom now occupy academic positions in Canada or abroad.
In 1993-94, before joining the University of Calgary's faculty, she served as director of the Karisoke Research Center in Rwanda, established by Dian Fossey in 1967 and supported by the Dian Fossey Gorilla Fund International. She has also chaired that fund's scientific advisory committee, and has served on the editorial board of the journal Primates since 2004.
Search committee
As chair of the search committee, Whitelaw extends her deep appreciation to the committee members: Firas Al Hammoud, Patrice Blais, Antoinette Bozac, Cody Hyndman, David Morris, Mireille Paquet, Natalie Phillips, Miriam Posner and Patrick Quinn. The variety of views and collegial attitude the members brought to the international search facilitated Sicotte's selection as an excellent fit for Concordia's dean of the Faculty of Arts and Science.

Find out more about Concordia's Faculty of Arts and Science.
---