Concordia's D3 launches NYC District to help Canadian startups access the US market
Through Global X, entrepreneurs can connect with international partners and university alumni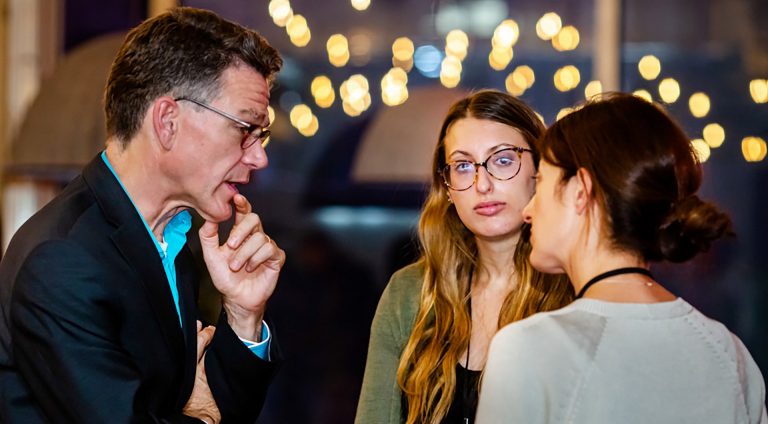 With a startup ecosystem ranked among the best in the world, Montreal offers entrepreneurs many of the tools and resources they need to excel. But startup success also requires access to knowledge, experts and a quality network on the international scale.
That's why Concordia's District 3 Innovation Center launched Global X, securing 30 foreign partners in 20 different markets to support more than 100 startups in their global expansion.
"GlobalX is about instilling a global mindset in founders of Canadian startups from day one," says Xavier-Henri Hervé, founder and executive director of D3.
"At District 3, we realize that to become the next generation of globally competitive Canadian businesses, our startups must get customers outside of Canada."
Global X offers startups personalized services and cohort-based programs, as well as the chance to engage with the global Concordia alumni community of successful entrepreneurs, investors and venture capitalists.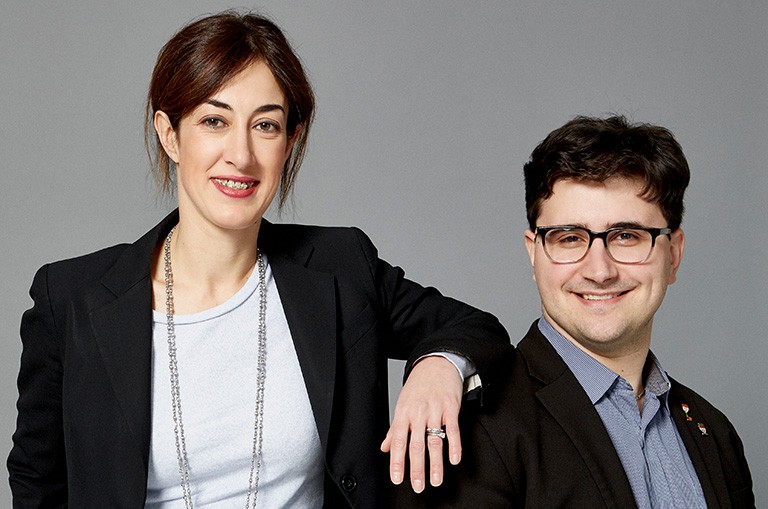 Marina Massingham, CEO of award-winning D3 startup Aifred Health, and David Benrimoh, chief science officer
A soft landing in the Big Apple
Its latest initiative is NYC District — a soft landing in the heart of one of the most critical markets in the United States.
New York City is considered the top startup ecosystem in the world outside of Silicon Valley. And now D3 startups can scale their global business through access to office space, market testing labs, a partner incubator and referrals to trade commissioners services in Manhattan's business district.
NYC District was spearheaded by Gisleine Silveira, former head of international partnerships for D3, who is now on the ground in New York to help its startups navigate and access talent, set up business and connect with potential investors and clients.
New York serves as Quebec's gateway to the U.S. market as a whole. An epicentre for innovative concepts, its startup ecosystem value is $64 billion compared to $3.4 billion in Montreal. It's no wonder then that 15 D3 startups currently shortlisted for a soft landing at NYC District have their eyes on this huge opportunity.
In partnership with DMZ Ryerson and I-Inc Network, startups can get access to office space located at Primary, a 25,000-square-foot facility in the heart of the financial district. The collaborative workspace includes private offices, co-working zones and monthly events.
D3 partner incubator, Ellis Accelerator, has built expertise in helping startups through their programs with mentorship, funding, community engagement, housing and training. D3 startups are invited to participate in Ellis community events at no cost.
D3 startups will also be invited to participate in a two-to-five-day in-market program that offers a unique opportunity for startups to broaden their network, and ultimately get the necessary confidence to harness the rapid growth of NYC.
The program is expected to take place during TechDay NYC in April 2020.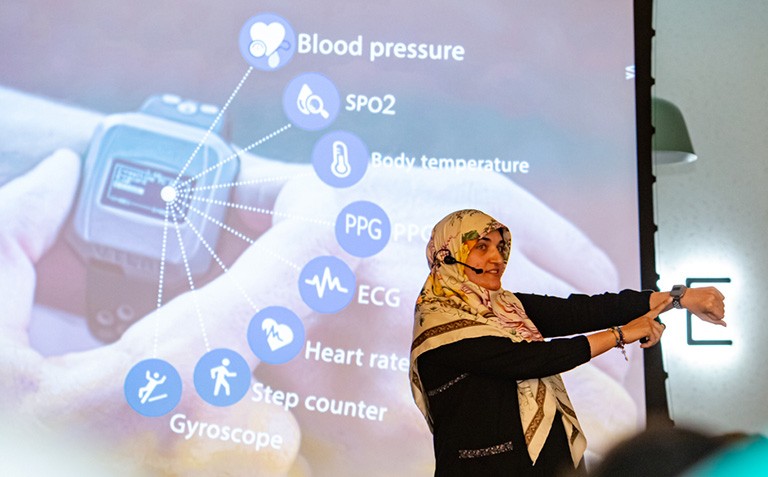 Azadeh Dastmalchi, co-founder of D3 startup VitalTracer
Boston immersion
This isn't the first time D3 has sent its most competitive startups outside of Canada.
In fall 2019, Global X hosted a market testing lab in collaboration with the Consulate General of Canada in Boston. Startups who participated in the one-week immersion program included Aifred Health, Modelis, Geneboost, VitalTracer and Shaddari.
"We got a deeper understanding of the Boston market — a truly clear picture of all potentials and all possibilities," says Azadeh Dastmalchi, CEO and co-founder at VitalTracer. The startup provides personalized medicine to reduce the risks of cardiovascular diseases through continuous monitoring of vital signs.
Participants in the program were able to attend the 2019 Medical Technology Conference to explore commercial opportunities, gain new skills and international exposure and develop a better understanding of the U.S. market.
"We got the opportunity to network and learn more about Boston, as well as the pros and cons of having a U.S. subsidiary and insights into intellectual property strategies," says Marina Massingham, CEO of Aifred Health.
The digital health company builds clinical decision support tools through machine learning to better manage and personalize the treatment of depression. They were ranked #1 globally in the IBM Watson AI XPRIZE competition.
Business support at all stages
D3 builds global readiness into all of its programs and services. Over the past six years the innovation centre has supported more than 530 startups from all sectors and emerging technologies, including artificial intelligence, synthetic biology and digital health.
D3 provides expertise at every stage of startup development, from validating the business model and assessing market viability to developing prototypes thanks to state-of-the art infrastructure, getting first sales and accessing international markets.

Want to build a business with global impact? Apply to the District 3 Innovation Center's validation program.
---