Concordia researcher leads a team of 94 undergrads to explore gut health
Professor Chiara Gamberi co-wrote a published study on intestinal microbiota with her entire biology class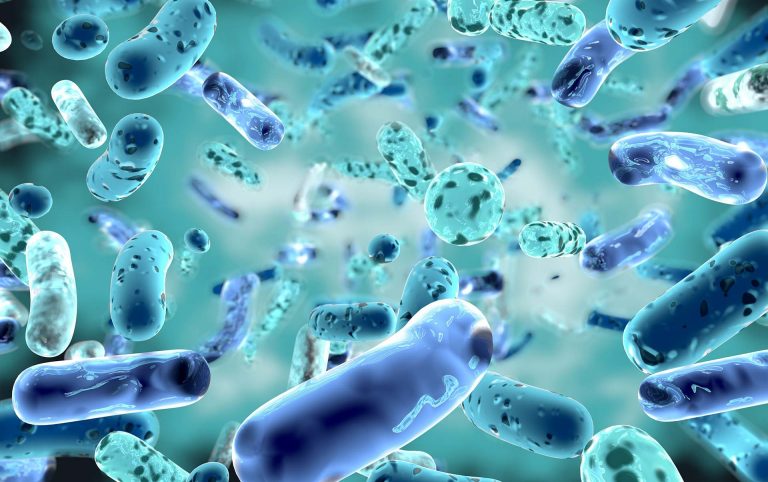 Concordia researcher Chiara Gamberi is on a mission to explore the role gut microbiology plays in overall health — and she's taking her students along for the ride.
An affiliate assistant professor of biology in the Faculty of Arts and Science, Gamberi is pioneering a next-generation, hands-on approach to classroom learning that gives undergraduates the skills they will need as professionals in their field.
Her latest study on the topic of metabolic networks of the gut microbiota and human health is co-authored by 94 undergraduate students, offering a rare opportunity for young scholars at the beginning of their careers to be published in the peer-reviewed journal Microbiology.
'A constant exchange'
The paper examines the reciprocal relationships between the host and the microbiota.
"It's a constant exchange," Gamberi explains.
The human intestine has, on average, a surface of 30 to 40 square metres. All individuals possess gut microbiota, which could stay relatively stable over time. But they can alter due to changes in diet, geographic location, lifestyle, and the medications people take, among other factors.
The team examined how gut microbiota can contribute to a host of medical problems, including obesity, diabetes and atherosclerosis — and how they can possibly be used to improve health.
"The human gut microbiota is a fascinating topic, both biologically and scientifically," Gamberi says.
"It has complex ramifications in human physiology. We keep finding more and more links between the microbial communities — bacterial consortia — living in our intestine and human physiology. It's scientifically intriguing because it expands our views of human biology and human health to new heights."
An ongoing teaching project
This isn't the first time Gamberi has used classroom learning as an avenue for her undergraduate students to get published.
In 2015, she pioneered this new pedagogical model, which enabled 106 third-year undergraduate students to co-author a scientific review article, "Human Gut Microbiota: Toward an Ecology of Disease," published in the journal Frontiers in Microbiology in 2017.
"This is a novel approach that I have designed to involve undergraduates in the research and scientific process actively," Gamberi says.
"We must invest in the education of the new generations to advance progress. This will endow them with critical thinking, excellent communication skills and the capacity to find and understand the results from primary research."
She adds that in an era where the validity of information is often compromised and news stories are inflated beyond their real value, intellectual independence and research ability are more important than ever.
Getting a big team on the same page
While admitting she was initially fazed by the size of her class, which averages 100 students, Gamberi has found strength in numbers. She splits the large class into groups of four or five students and assigns one article to each.
"Every student in the course learned how to perform an initial guided research of published literature," Gamberi says.
Next, the students learned to compose a written contribution as a group. After the course was over, three students volunteered to assemble and edit the article under Gamberi's direct mentorship and supervision.
Tarin Sultana is one of the study's co-editors. "This initiative moved forward as a pedagogical approach that demonstrated the value of teamwork, collaboration and painstaking review of original research works," she says.
"This undertaking has marked a milestone in many next-generation scientific careers."
Susannah Selber, a fellow co-editor and the article's first author, adds that opportunities to write scientific papers at the undergraduate level are scarce.
"This writing project was my second grand endeavour with Dr. Gamberi (Selber participated in Gamberi's first co-published paper).
"Many assignments involve writing, yet few require the tools and skills necessitated in published works. Dr. Gamberi's approach adds great value to the other regular skills students obtain from their university education.
"Dr. Gamberi brought a whole new meaning to the classroom experience, where a simple assignment may lead to a concrete contribution to the scientific community,' says third co-editor W, adding they hope the project inspires others.
"This next-generation approach allows students involved in a course to create something that can be remembered."
Gamberi also credits the Georges P. Vanier Library team as an invaluable resource in helping students to navigate the world of academic publishing and avoiding the perils of plagiarism.
"Katharine Hall has been a tremendous resource," she says. Hall is the biology and health, kinesiology and applied physiology subject librarian. The two faculty members co-authored an article about the subject.
"I am extremely grateful to her for all she has done to support my students and her collaboration in this educational initiative," Gamberi says.
Moving ahead
Encouraged by two successful iterations of her model, Gamberi is ready to move ahead with a third, this one focusing on the role hormones play in regulating kidney function.
"Now we know the model works. I don't plan to stop," she says.
"I love working closely with students, to encourage their curiosity and to see how much it opens minds and doors to foster their love of learning and of science."

Read the cited paper, "Metabolic networks of the human gut microbiota."
---