Suicide prevention programs need to adjust to local realities, according to new Concordia research
Patti Ranahan shows that many communities are not always ready to deal with a pressing but uncomfortable topic head-on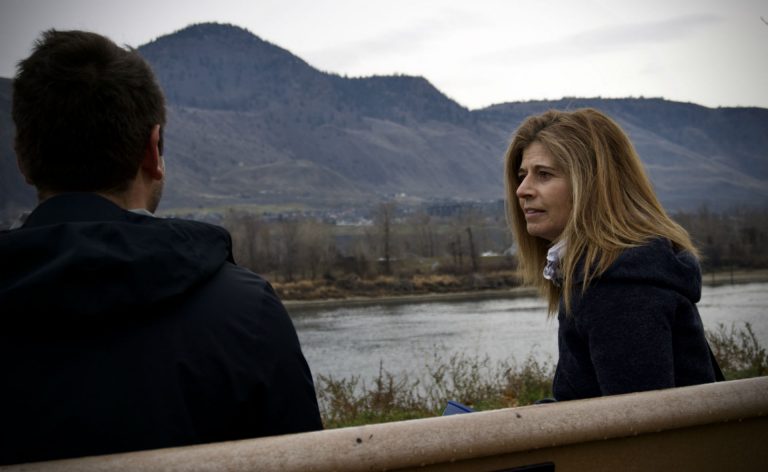 Equipping ordinary citizens with the ability to recognize and respond to people exhibiting suicidal behaviour is a critical tool in the field of prevention.
One method used in suicide prevention efforts is gatekeeper training. It consists of workshops that can run from a few hours to two days, and teach participants — usually residents of a local area — how to recognize a person in distress, how to respond to that person and how to refer them to a mental health–care provider.
However, a new study suggests that regional and community differences play a major role in the effectiveness and participation rates of these initiatives.
The report, written by Patti Ranahan, Concordia associate professor of applied human sciences, and Jennifer White, professor of child and youth care at the University of Victoria, appears in the Journal of Ethnographic and Qualitative Research.
The pair studied a three-year, $3-million program in British Columbia that aimed to provide gatekeeper training to thousands of residents across the province. The study began in 2015 and was funded by the Canadian Mental Health Association, BC Division.
No one program fits all
As Ranahan explains it, gatekeeper training research often focuses on measuring attitudinal changes or increases in knowledge before and after training. She and White hoped to expand current research efforts to see how these workshops adapted to unique communities and their contexts.
"We looked at how the relationships between trainers and trainees unfolded in different spaces and geographies across the province and how the commitments at the outset of an implementation played out over three years," she explains.
The researchers divided their study into three parts. In the first, they interviewed key regional decision-makers and leaders who were setting the initiatives up across the province. The second phase involved field observations and in the third phase, Ranahan and White observed the workshops and interviewed participants and trainers.
"We found that the project leaders expected that people would flood to training, but that did not happen," she says. "They were cancelling trainings because people were not showing up. It was really hard to engage people to commit to a suicide prevention gatekeeper training program."
This, she noted, was especially true in small towns and rural communities.
"The lack of anonymity participants experience when they join a workshop, even though they are not designed to be a space where personal stories are shared, was seen to be a barrier to participation," she says. In a small town or village, "everybody knows your business."
'There is no neatness to suicide'
As a result, she saw leaders pivot away from training to focus more on community readiness: building awareness, starting conversations and initiating relationships.
Organizers put together various events to prepare citizens for a discussion around suicide. They developed multiple pathways for engagement, such as lantern walks and other public events. Suicide prevention was always the theme and participants were offered the opportunity to join gatekeeper training sessions.
London Drugs, a large pharmacy chain, also contributed resources for promotional material like videos and posters. "These materials were really constructing the idea that it's everybody's responsibility to help," says Ranahan. "The message was, 'You can save a life.'"
The researchers came away from the study with a new perspective on how suicide implementation programs work away from boardrooms and big cities.
"When these initiatives get rolled out, they are neat and tidy and have logic models and so on," she says. "But they do not necessarily unfold in the same way when they are implemented in the field. There is no neatness to suicide."
Going forward, Ranahan will continue to study the relevance of these programs but in a narrower context. She plans to follow up on the experience of the initiatives in one rural area in particular to see what kind of momentum they carry after the provincial suicide prevention initiative ends.

Do you need support? Find out more about mental health services available at Concordia.
Read the cited paper: "Creating Suicide-Safer Communities in British Columbia: A Focused Ethnography."
---