Concordia researchers tackle teen anxiety
A new Montreal program that aims to prepare children for adolescence receives $30K in funding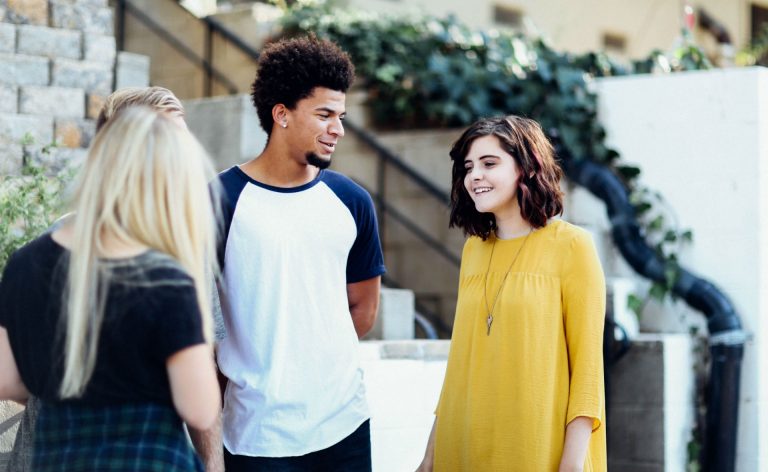 As almost any adult can attest, the transition from childhood into adolescence can be a stressful affair, often fraught with insecurity and self-doubt.
And today, more than ever, teens are experiencing mental health issues. A recent analysis by San Diego State University shows a significant rise in psychological distress among teens from 2005 to 2017.
That's why William Bukowski and Adam Radomsky, psychology professors in Concordia's Faculty of Arts and Science, have teamed up to spearhead a new school-based research initiative. The aim: tackle teen anxiety before it manifests by collectively giving preteens the tools needed to gain mental health resilience.
"The idea is to provide children with necessary coping skills before they enter teenhood by addressing the gap in mental health awareness at a critical point in human development," says Bukowski, Concordia University Research Chair in Early Adolescent Development.
"We want to prepare this high-risk group to better recognize and deal with the effects of anxiety before they occur."
A step forward
The novel research proposal recently received $30,000 in funding from the Temerty Foundation, a charitable group dedicated to improving life for Canadians. The grant will support Bukowski, Radomsky and a team of graduate students in developing a pilot program that will bring stress-management techniques into middle school classrooms across Montreal.
"Concordia is carving out a niche in bringing new approaches and alternatives to complement society's efforts to improve mental well-being," says Christophe Guy, vice-president of research and graduate studies. "I commend professors Bukowski and Radomsky on this important community-driven initiative, as well as on their collaborative approach to health research."
While still in development, the program will comprise multiple parts, with a focus on what it means to be a mentally healthy person as well as practical techniques for dealing with anxiety in social and academic contexts.
It will also include a training component for teachers who, as front-line workers, can help children recognize and use proper techniques for dealing with stressful situations.
"After we've developed a workable system in conjunction with health and moral education teachers, we'll assess the effectiveness of our approach," Bukowski says. "If successful, the hope is to bring the program up to scale in a single school commission before eventually exporting it to other schools."
Why now?
Reports of increased anxiety in teens came as little surprise to Bukowski, who notes the ability to worry increases in early adolescence as the capacity to conceptualize the future becomes more developed.
"While younger children tend to live in the day-to-day, preteens are aware things can be better or worse than they are now. They can imagine different futures and this uncertainty can easily manifest in anxiety that, if unmanaged, can be intrusive," he explains.
"In this day and age, children grow up surrounded by social media that never before existed and are under more pressure to perform. This only exacerbates feelings of self-awareness, doubt and upward comparisons."
A hybrid approach
The research initiative is especially notable because it spans different areas of psychology. Radomsky is a clinical psychologist, while Bukowski is a developmental psychologist.
"We're an ideal team for this research, as William's expertise in school-based populations and mine in anxiety disorders are a natural fit for such an important topic," says Radomsky, director of clinical training for the Department of Psychology.
"It's imperative to look at such an issue from different perspectives, which is what we're doing. They talk a lot about physical health in primary school, but not about mental health — this needs to change."

Find out more about Concordia's Department of Psychology.
---