Concordia launches Canada's first sustainable investing university practicum
JMSB students will get hands-on experience through the new Manulife-supported initiative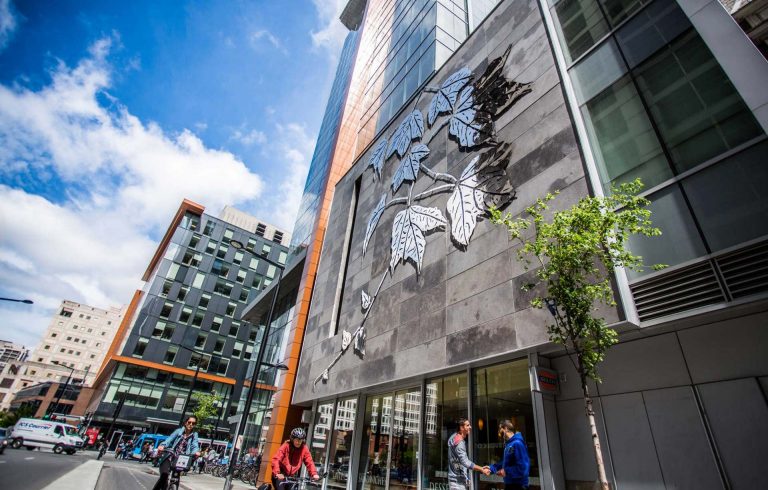 Concordia's John Molson School of Business (JMSB) has signed a partnership agreement with Manulife Investment Management that will establish the first sustainable investing practicum at a Canadian university.
The three-credit practicum will enable undergraduate business students to better understand the principles of environmental, social and governance (ESG) investment in a capital market environment.
In addition to the hands-on learning opportunity the practicum represents, Manulife will sponsor up to 12 scholarships awarded annually to top performing students. Some students may also be selected for internships with Manulife.
"This new agreement aligns perfectly with our school's strategic plan. It enhances our students' experience by providing them with a hands-on learning opportunity that embodies our core value of responsibility and social accountability," says Anne-Marie Croteau, dean of JMSB.
"The sustainable investing practicum supported by Manulife is a wonderful example of how we enrich learning by offering a continuously evolving and relevant curriculum. The internships and scholarships that Manulife will fund further reinforce the support that we offer our students."
The practicum will be available to a dozen new students every year. Participants will be part of an investment management committee and take part in practical labs where they will interact in real-time with Manulife Investment Management's Canadian Fundamental Equity Team.
Students will make fund management recommendations to a supervision committee based on the fundamental principles of sustainable investing.
"We are very happy to partner with JMSB, one of Canada's top business schools, to bring the first comprehensive sustainable investing practicum to its students," said Richard Payette, president and CEO of Manulife Quebec.
"We believe that our partnership will help these students become top performers in their field by getting real experience in today's investment environment."
The first intake of students for the practicum will be in May 2020.

Find out more about Concordia's John Molson School of Business.
---