Concordia maintains its steady ascent in world rankings
The university is recognized for its strengths in attracting international faculty and students — and places first in Canada among ranked institutions under 50 years old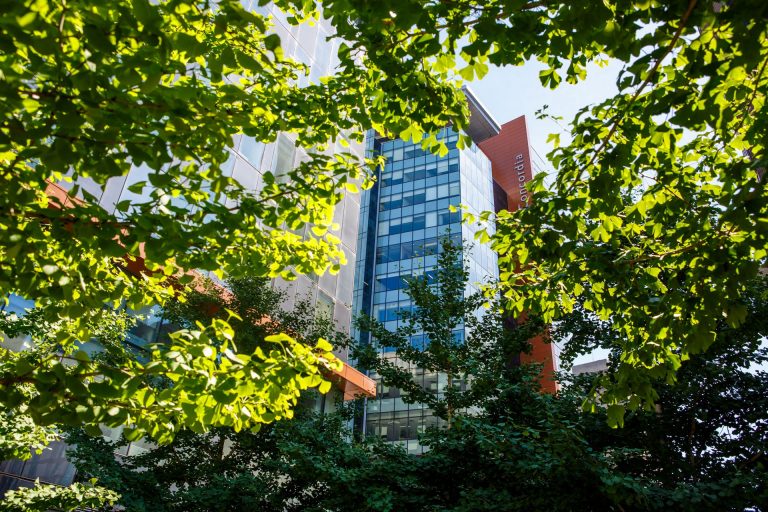 Concordia continues to climb in rankings of educational institutions around the globe.
The university advanced two spots to number 462 in the 2020 edition of the QS (Quacquarelli Symonds) World University Rankings, released June 19.
Concordia rose even as the ranking evaluated nearly 400 more universities in 2019-20 than the previous year. QS looked at 1,620 institutions, up from 1,233 in 2018-19, with 1,001 making the final rankings.
Concordia now sits among the top 44 per cent of QS-ranked universities worldwide. Just seven years ago it was ranked in the top 56 per cent in the QS survey. Since that time, Concordia also moved up 19 places.
While Concordia placed in 17th spot for the second straight year among the 26 Canadian universities to make the QS rankings list, it was one of only seven institutions in the country to improve its position from the past year.
The university enhanced its scores for three of QS's six indicators: academic reputation, international faculty and international students. Concordia also moved up its global rank in three indicators: citations per faculty, international faculty and international students.
Concordia's top indicator — ranked at number 111 — is for international student ratio, which reflects the university's global appeal.
"The strong pull Concordia has on international students and faculty demonstrates our stellar reputation outside Canada," says Anne Whitelaw, interim provost and vice-president, Academic.
"Clearly we're known as a place that not only welcomes and embraces those from elsewhere but allows them to become an integral part of our community and to thrive as they learn, teach and conduct research."
Number one in Canada
In the 2019 edition of Times Higher Education's (THE) Young University Rankings, released June 26, Concordia was ranked number one in Canada and held its position in the 101-150 spot globally for the fourth consecutive year.
However, competition is stiffer. The number of "young" schools — those under 50 years old — in the 2019 rankings shot up to 351 from 250 last year.
The Young University Rankings, like the overall THE World University Rankings, evaluate five categories, and in 2019 Concordia advanced in four: research, citations, industry income and international outlook.
"This is further confirmation of Concordia's advantages in its international reputation, but also reflects our continuing successful efforts to double our research," Whitelaw adds.

Read about Concordia's successes in the 2019 QS World Rankings by Subject and The Economist's Which MBA? annual survey.
---