Concordia grad a finalist for Sobey Art Award
Nicolas Grenier, BFA 04, shortlisted for one of Canada's largest art awards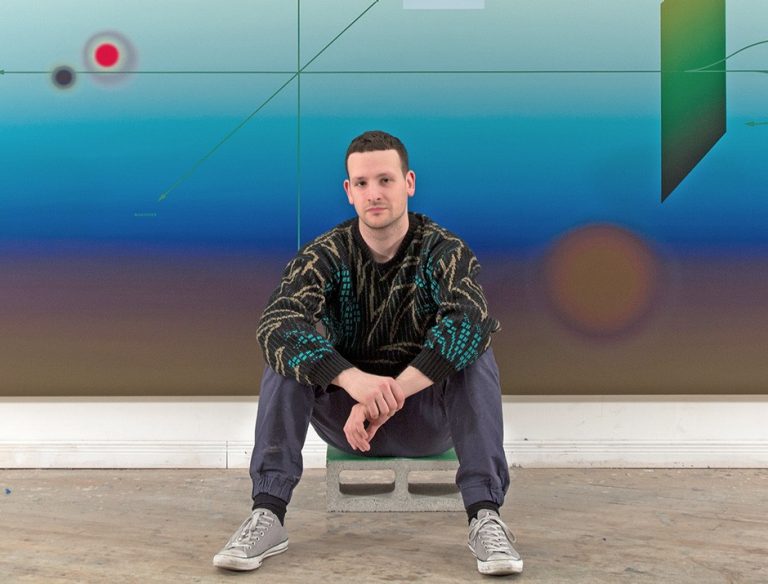 Concordia grad Nicolas Grenier, BFA 04, is among five shortlisted candidates in the running for the Sobey Art Award, the largest prize in Canada for young artists.
The prestigious prize for contemporary Canadian art is awarded annually to a Canadian 40 or younger who has exhibited work in a public or commercial art gallery in the previous 18 months.
This year's overall winner will receive $100,000 — up from $50,000 in previous years.
Four shortlisted candidates will be awarded $25,000 each.
Since 2002, 45 Concordians have been longlisted for the award. Of those, two grads have gone on to win the prize: Nadia Myre, MFA 03, and Abbas Akhavan, BFA 04.
This year's five finalists will have their art exhibited at the Art Gallery of Alberta from Oct. 5, 2019 to Jan. 5, 2020. The grand-prize winner will be revealed on Nov. 15, 2019.
Exploring existentialism personally and professionally
Being shortlisted for the Sobey Art Award came as a surprise to Grenier. "You usually feel what your chances are to some extent, but I really did not expect it. I was honoured," he says.
The reason Grenier was caught off guard? He considers himself to be in a transition.
Grenier has been concentrating on research and reflecting on what artistic pursuits are meaningful to him. "I allowed myself to have an existential crisis about what I want to do as an artist – especially in relation to world crises, like climate change."
Grenier applies a similar thinking to his work. "In times when you're feeling like things are shifting, there's this idea of going back to the basics and asking yourself, 'What is the role of art in society actually?' "
Seeds planted at Concordia
Grenier credits Concordia's Painting and Drawing undergraduate program with helping him discover his interests as an artist. "My teachers made me try a lot of things. By trying things you learn what you do and don't want to do."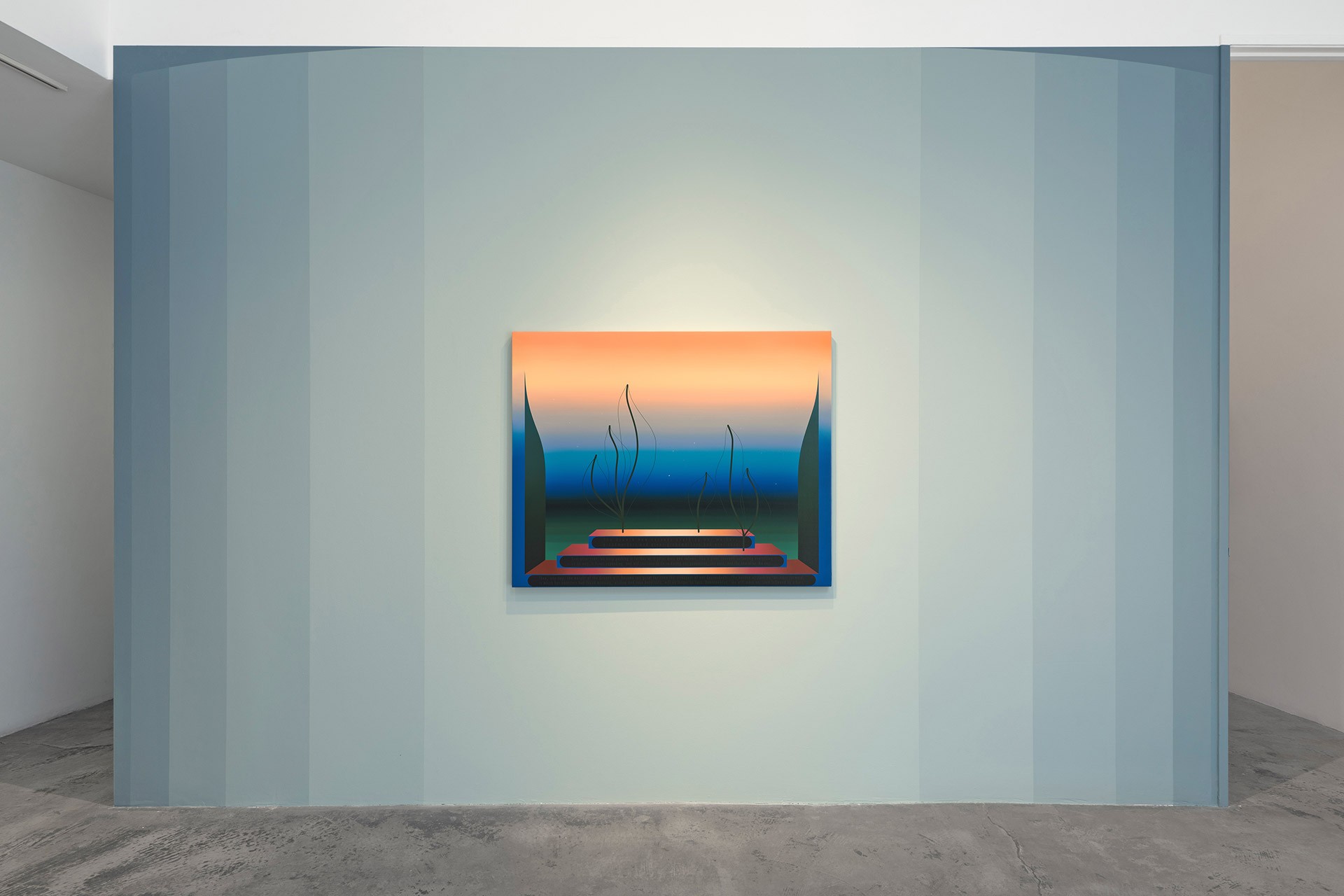 View of installation, exhibition
Dumbfounded Prophets
at gallery Luis De Jesus Los Angeles, 2018. | Photo: Atelier Nicolas Grenier
The program also helped Grenier shape his practice in a formal way. "Concordia's BFA is great for learning how to think visually in terms of composition and the basics. It's excellent.
"We take that for granted when we move on to conceptual practices. There is something pretty solid about having a good formal education in terms of how to think about a picture. You've got to know how to think visually."
Using art to map out complexities
Grenier uses his art to translate philosophical problems into visual representations. He considers his art a process of mapping out what's going on in society and connecting ideas using a form that gives it a specific mood or quality – so that you're not looking at a few diagrams with arrows.
"The role of art is to go beyond the space of what's conceivable. It's a hard task, but it's also a really interesting one," he says.
A Sobey Art Award nomination may be just what Grenier needs to map out his next step. "Being a finalist is a push to actually to pursue my reflections and go forward with radical projects."
---