Concordia researcher partners with the City of Magog to better understand the impacts of climate change
Ali Nazemi and his team look to create local management strategies to respond to changing environmental conditions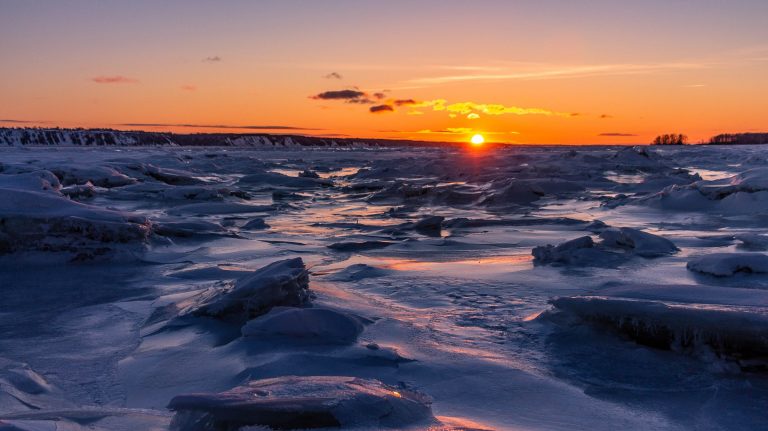 In early July 2018, Quebec experienced a deadly heat wave that caused more than 90 deaths across the province. A few months later, temperatures in Montreal dipped to a frigid -16.3 C on November 22, the lowest ever on record for that day.
This spring, several regions of Quebec, Ontario and the Maritimes are dealing with massive flooding that has damaged infrastructure and displaced thousands of residents. Such extreme swings in weather seem to be the new normal in Quebec, Canada and globally due to climate change.
A new research initiative, the first of its kind in Quebec, led by Ali Nazemi, assistant professor in Concordia's Department of Building, Civil, and Environmental Engineering is trying to get to the heart of the matter. This research will analyze fine-scale records of environmental variables collected from two state-of-the-art weather stations Nazemi and his team have designed and installed in Magog, a city in the heart of Quebec's Eastern Townships.
By providing a better understanding of weather and environmental variabilities, how they change and how they affect natural and socioeconomic resources, the findings of this research will play a key role in creating effective management strategies to reduce the impacts of climate change and extreme weather.
"We're using advanced measurement and modelling techniques to quantify energy and water exchange between water bodies, surrounding land and atmosphere," says Nazemi.
"That way we can have a clear picture of how environmental interactions are formed on a local scale as well as how these interactions can be disturbed by climate change."
Nazemi explains further: "The data and models produced through this study can provide a new look at the complex feedback effects between elements of the environment under changing conditions. We can then use these findings to create new predictive tools that will improve the ways we manage natural resources and community infrastructure."
This effort is jointly funded by the Canada Foundation for Innovation, the Government of Quebec, the Natural Sciences and Engineering Research Council of Canada (NSERC) and Concordia. Additionally, the City of Magog and the Association du Marais-de-la-Rivière-aux-Cerises (LAMRAC) are close collaborators.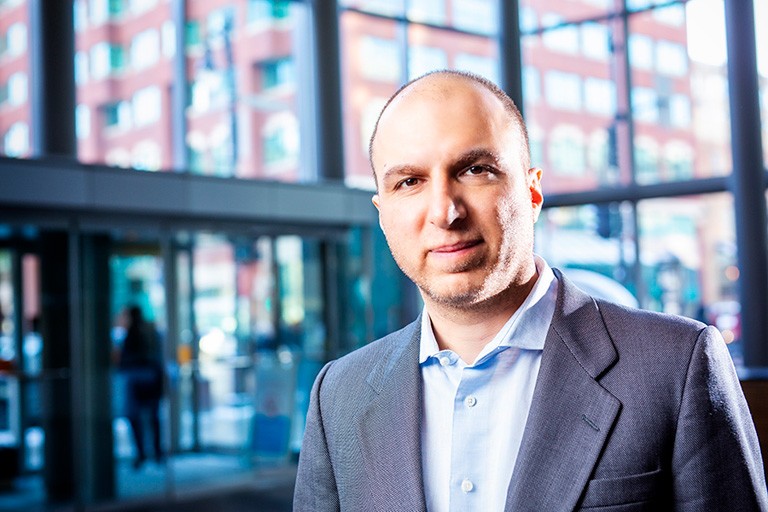 Local solutions for a global phenomenon
The sites selected are ideal for this type of groundbreaking research.
Nazemi's first weather station is installed on a pier in Magog at the northern end of Lake Memphremagog, an important international water body that provides drinking water to some 200,000 people in Southern Quebec. The lake also plays a key role in local hydro-power production and flood control for territories on both sides of the Quebec-Vermont border.
The second station is placed in the nearby marsh system of Marais-de-la-Rivière-aux-Cerises, where two centuries of water regulation and dam management have resulted in a unique habitat with diverse vegetation and drainage functioning.
According to Nazemi, community buy-in has been key in getting research off the ground.
"The City of Magog and LAMRAC have been tremendously supportive of this project and their help was instrumental in identifying appropriate sites for instrumentation."
The mayor of Magog, Vicki-May Hamm is delighted the city was chosen as the site for the project.
"This provides an incredible opportunity for Magog as it is striving to be a key player in the region on matters of environmental protection," says Hamm.
"We are fortunate to have the Rivière-aux-Cerises marsh as a unique and vital habitat for diverse fauna and flora and a significant contributor to drainage of the territory. This research will be valuable in equipping us to better face threats to this biodiversity and associated catastrophes related to climate change."
Nazemi envisions this project providing the city of Magog with local solutions to land and water management and the potential to better prepare for extreme weather conditions, an increasingly frequent concern in the region.
The results of this research will also help illustrate the crucial roles of Lake Memphremagog and Marais-de-la-Rivière-aux-Cerises in supporting the environmental integrity of the region and its socioeconomic activities.
As Nazemi sees it, "My hope is that our continuing partnership will become a role model in Quebec, across Canada and around the world, inspiring similar community-academia initiatives toward our collective fight against climate change."

Find out more about Concordia's Department of Building, Civil, and Environmental Engineering.
---