Unmissable sustainable food conference Resetting the Table features 150 speakers
From November 2 to 4, participants can panels, workshops, trainings and tours at Concordia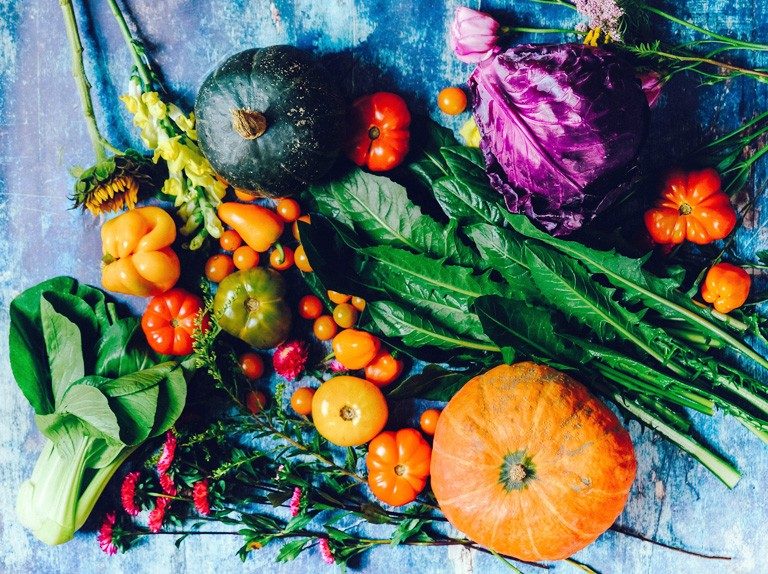 Expected to draw hundreds of participants from across Canada, the 10th Resetting the Table Food Secure Canada (FSC) Assembly is an unmissable event in the sustainable food world.
Concordia University and the Concordia Food Coalition (CFC) are joining forces with FSC to co-host this vibrant food gathering, which will take place November 1 to 4 on the Sir George Williams Campus.
Since the first assembly in 2001, eight others have taken place all over the country. Diana Bronson, executive director of FSC, says the timing of the Montreal gathering is very opportune.
"After 10 years of working for a national food policy we are eagerly anticipating a federal government announcement. We have a lot to celebrate at our 10th assembly," she adds.
"More importantly, we will plan another 10 years of working together to change our food system so it is better for people and the planet."
The province of Quebec also just announced its first Politique bioalimentaire (agriculture and food policy) with an emphasis on local food.
Experiential learning opportunities
For Paige Hilderman, member of the Board of Directors of the CFC, this event provides students with a great opportunity to partake in transformative learning.
"Part of CFC's mission is to create community spaces that foster experiential learning opportunities and empower students to connect with the current food systems at Concordia, in our local community and around the world," she says.
"Co-hosting the FSC conference is an important opportunity for us to expand our reach to students from across Canada while sharing educational opportunities about health, nutrition, food production and procurement, and alternative social economy models."

Schedule at a glance
Resetting the Table will include about 150 speakers across more than 60 plenaries, feature panels, workshops, trainings and tours.
Isabelle Mailhot-Leduc, Concordia's sustainable food system coordinator, says the assembly offers a diverse program.
"Whether you are interested in organic agriculture, municipal food policies or Indigenous food systems, there is something for you!"
Have you ever visited a biointensive farm or a community greenhouse? Stretch your legs and join a pre-conference tour on November 1! These short, mostly urban excursions include visits to greenhouses in and outside Concordia, the Bâtiment 7 initiative and Les Jardins de la Grelinette.
From November 2 to 4, participants can choose from an abundance of rich sessions that will offer opportunities for learning and networking.
Keynote speakers include Marc Séguin (filmmaker of La ferme et son État), Treena Wasonti:io Delormier (Centre for Indigenous Peoples' Nutrition & Environment at McGill University) and Laure Waridel (co-founder of Équiterre).

The 10th Resetting the Table Food Secure Canada Assembly runs from Thursday, November 1, to Sunday, November 4, on Concordia's Sir George Williams Campus. Purchase your tickets for the conference or the Thursday tours now. Students may register at a reduced rate for three-day passes.
Watch the video below to learn how you can become part of the change:
---