NSERC invests $6.5M in three Concordia-led science and technology partnership projects
The university lands federal funding for a new strategic network, research into biochemicals and a big data analysis project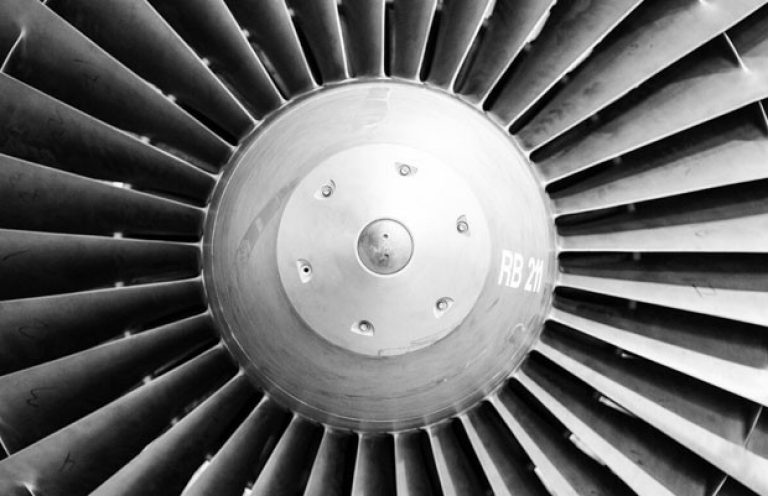 Three Concordia science and technology initiatives are set to receive a combined $6.5 million in funding from the Natural Sciences and Engineering Research Council of Canada (NSERC) through its Strategic Partnership Grants program.
The majority of the funding — $5.5 million — supports the Strategic Network in Green Surface Engineering for Advanced Manufacturing (Green-SEAM) over five years. Two other projects, including an innovative synthetic biology initiative and a major data analysis, will also receive $504,450 and $494,300 respectively. These grants will be dispersed over three years.
Christophe Guy, vice-president of Research and Graduate Studies, notes that these NSERC grants serve as votes of confidence for the advanced research and training activities currently underway at the university.
"These important partnership grants accelerate the development and implementation of research in support of Canadian science and technology priorities," he said.
"We are proud that Concordia has been recognized for its expertise in these areas, as well as for the acknowledgement of the training opportunities we offer our students in areas of strategic significance."
Driving innovation in the manufacturing sector
Green-SEAM is a brand new network that will be housed within the Faculty of Engineering and Computer Science (ENCS) and led by Christian Moreau, Canada Research Chair (Tier 1) in Thermal Spray and Surface Engineering.
The project will undertake research to unite Canada's internationally recognized leaders in surface engineering.
Moreau explains that the mission of Green-SEAM is to drive innovation in the manufacturing sector by developing advanced coating materials for a cleaner environment. Industries in which the technology might be used include the aerospace, automotive, mining and energy sectors.
"A holistic approach is necessary to develop a detailed and empirical understanding of the benefits and disadvantages of different surface coating processes and to explore new hybrid processes for specific applications," he says.
"A coordinated effort of all stakeholders in the Canadian innovation system is needed to meet these challenges and train a new generation of surface engineers. Without the NSERC funding, meeting this goal would not be possible."
Through Green-SEAM, Moreau and other Concordia faculty members will work with research collaborators from 11 other Canadian universities in four provinces and representatives from 13 industry and government partners. Together they will establish a Canada-wide research and training platform that will work to ensure Canada's economy remains competitive on the global stage.
Amir Asif, dean of ENCS, notes that this NSERC network funding demonstrates the faculty's cutting-edge research capacity and the state-of-the-art technology available in its labs.
"Our faculty has a proud history of fostering leading programs and research, such as the Concordia Institute of Aerospace Design and Innovation and the NSERC Chair in Aerospace Design Engineering (NCADE)."
"When paired with Concordia's new Department of Chemical and Materials Engineering, Green-SEAM will capitalize on our strengths in aerospace, composites and nanomaterials to foster innovation in advanced manufacturing."
Additional support for research linked to industry
Vincent Martin, Concordia University Research Chair in Microbial Engineering and Synthetic Biology (Tier 1), co-director of Concordia's Centre for Applied Synthetic Biology and professor in the Department of Biology, and Emad Shihab, Concordia University Research Chair in Analytics for Quality Mobile Software (New Scholar) and associate professor in the Department of Computer Science and Software Engineering, also received NSERC Strategic Partnership Grants.
Martin's research investigates the development of biochemicals from forestry biomass and how they can help replace petroleum-derived chemicals with green, sustainable alternatives. This project could significantly affect the forestry pulp industry, for example, because it would allow companies to redirect their products away from the increasingly low value production of newsprint.
The initiative will also engineer the capacity of yeasts to turn sugars derived from the processing of wood fibre into adipic acid, a chemical used to prepare nylons, polyurethanes, and other commercial products.
Shihab's big data analysis will help improve the capability of system-on-module-based solutions (SoM) to improve the intuitiveness — or decision-making — of wearable devices. By developing new technologies to enable more effective data collection, building new SoM-specific analytics, and improving user experience design, Shihab and his team hope to transform athletics, medicine, navigation, shopping and more.

Learn more about the Strategic Network in Green Surface Engineering for Advanced Manufacturing (Green-SEAM).

---