Bittersweet mysteries of the universe
A Concordia professor's new initiative sends science teachers into a creative community space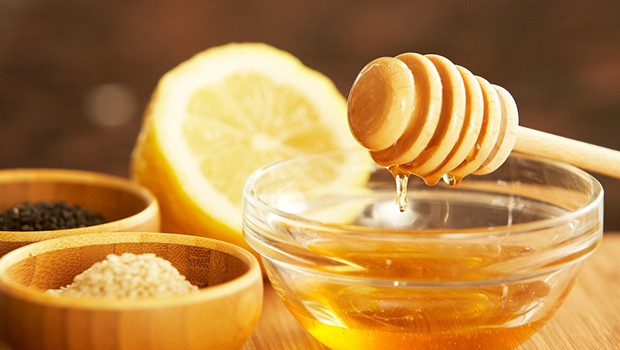 Biology teacher Edward Awad presents "Take the Bitter with the Sweet," his exploration of two recently evolved human traits — lactose tolerance and bitter taste perception — at La Ruche d'Art on October 14.
Janis Timm-Bottos, a professor in Concordia's Department of Creative Arts Therapies, is leading an initiative to break down barriers separating academia from the surrounding community.
With her colleagues Rosemary Reilly, from Applied Human Sciences, and Lorrie Blair, from the Department of Art Education, she has invited scientists to transform St-Henri's La Ruche d'Art, a storefront studio and gallery, into a space for trans-disciplinary active learning.
Engineering, chemistry and biology teachers from Vanier College are hosting a unique series of sessions throughout the fall, designed to encourage hands-on experimentation and artistic creation in an informal setting.
"It's about giving people the agency to ask questions and get answers, and hopefully foster the notion that, when combined, art and science produce social innovation," says Timm-Bottos.
The Science Shop project was created in partnership with Vanier College, and funded by the Team Start-Up/Accelerator Grant Program from the Office of the Vice-President, Research and Graduate Studies.
For the first session, held on September 30, chemistry teacher Jailson Lima led an interactive discussion — with the help of some vegetables — on how big ideas in chemistry, such as density and molecular reactions, relate to everyday life.
"I saw a lot of potential in a project involving universities, colleges and the community," Lima says. "I agreed to work with Timm-Bottos to try to flesh out ideas that could be beneficial for the promotion of the natural sciences to the general public."
La Ruche d'Art is part of the Art Hives Network, a project led by Timm-Bottos that connects community art studios around the city. The "hives" are designed to stimulate the imagination, informally build art skills and foster a sense of solidarity among people from different socio-economic backgrounds, ages, cultures and abilities.
For Timm-Bottos, part of what makes this initiative interesting is that scientists have to negotiate the art-hive environment, which is very different from a lab or classroom. They have to use creative methods to make academic knowledge accessible to non-experts.
"It challenges everyone to think differently and more broadly about science itself. Through the creation process people are better able to connect with the theory at hand and remember it; there are sensory and aesthetic elements at play, you're engaging the brain in a much more dynamic way," she says.
Lima discovered that even those who are versed in the language of science can benefit from the unique approach of the sessions. Graduate students who attended his presentation were inspired by demonstrations that used pop cans, raw potatoes and hydrogen peroxide to explain important theories.
"Despite the fact that these graduate students have been exposed to these ideas since high school, they mentioned that they learned new ways to present science and make interesting interdisciplinary connections."
Edward Awad, a biology teacher at Vanier, who will be hosting a Science Shop in November, sees an inherent connection between science and art. "If you take science, which is a tool to study nature and the environment, then look at what drives artistic people — creation, nature around us — there is a common theme."
The topic of Awad's workshop will be evolution. "It's the first time I'll be talking to an audience in an art setting. I'll be engaging them through thought-provoking questions, and I'll try to use visual effects to clarify the concepts."
Timm-Bottos hopes this type of active learning session spreads to the city's 19 other art hives.
Three more Science Shops will be held at the La Ruche d'Art (4525 St. Jacques Street):
Take the Bitter with the Sweet
Edward Awad, Vanier Biology Department | Wednesday, October 14 at 6 p.m.
An exploration of two recently evolved human traits: lactose tolerance and bitter taste perception.
Space Elevators: The Future of Going Up
Stephen Cohen, Vanier Physics Department | Wednesday, November 4 at 6 p.m.
Come and learn about what may be the centrepiece of 21st century space travel.
CO2 and You, and O2 and H2O too!
Stephanie Felkai and Donna Jean-Louis, Vanier Biology Department | Wednesday, November 25 at 6 p.m.
Interdependency: an exploration of how life on earth stores and uses these simple molecules.
Learn about other Art Hive initiatives.
---