Moodle learning management system (LMS)
The Moodle (abbreviation for Modular Object-Oriented Dynamic Learning Environment) learning management system (LMS) is a secure web-based environment used for the development and delivery of course activities and resources. Moodle allows teachers to organize and store course content in a secure web-based environment which their students can access from anywhere at any time. Teachers can post, collect, and grade assignments, administer quizzes, host online discussions, share resources and more.
Related policy: Scope and guidelines for Moodle use
Who can use it?
Faculty, staff and students.
How much does it cost?
There is no cost associated with this service.
How to get it
Moodle courses are automatically created several weeks before the beginning of a semester. Teachers and students are added to the sites by an automatic process.
How to access Moodle:
Students can access their courses from the Student Hub's Moodle page.

Faculty can access their courses and resources from Carrefour's Moodle page.
Alternatively, you can log in directly at moodle.concordia.ca using your Concordia netname and password. Your courses will appear on the right-hand side in the My Concordia Courses block.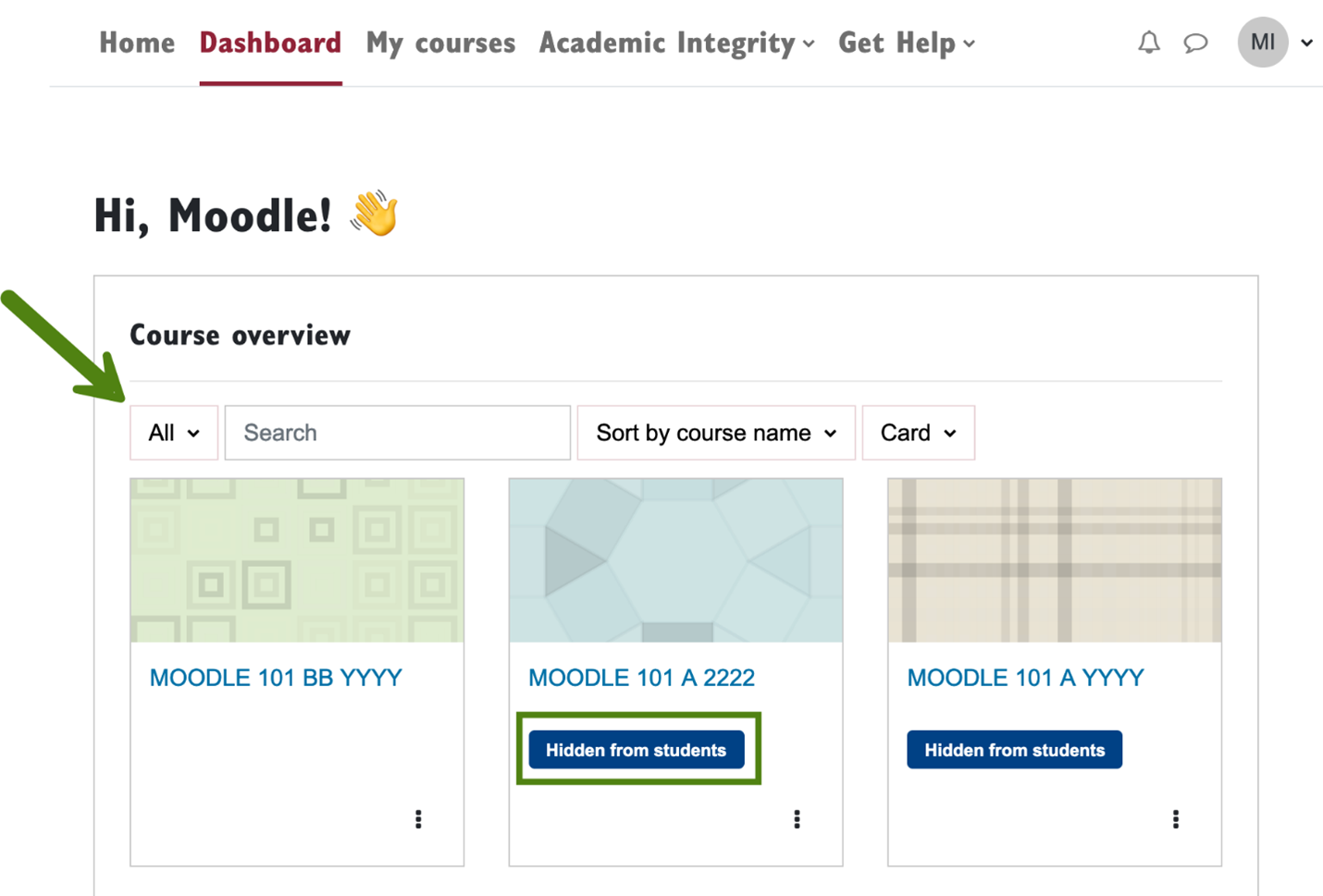 Teachers/professors: Newly created courses are hidden by default. To access the hidden courses, click on 'More courses (including new courses)' below your visible courses.

Service availability
24/7