Concordia's Civil Engineering program ranks best in Canada
A Shanghai-based university research centre places the program 20th in the world, ahead of Stanford and Cambridge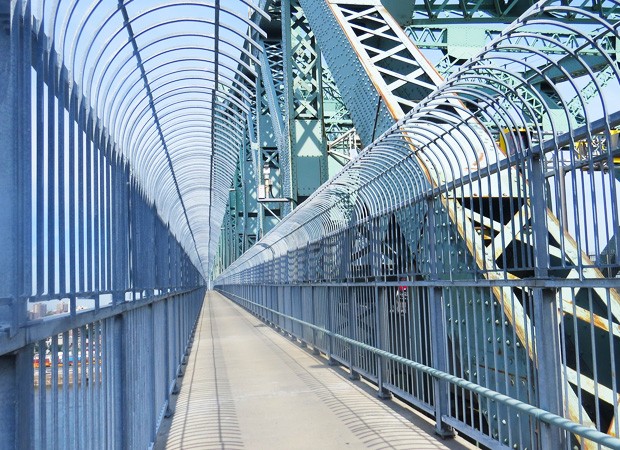 The Civil Engineering program includes bridge engineering, earthquake engineering, geotechnical engineering, transportation engineering, water resources and environmental engineering. | Photo by Andy Nystrom (Flickr CC)

For the first time, the highly respected ShanghaiRanking's Academic Ranking of World Universities (ARWU) has released results for seven different engineering subjects.
Concordia's Civil Engineering program emerged as the leader among its peers in Canada, and the only such program in the country to place in the global top 50. It placed 20th in the world — ahead of such institutions as Stanford and Cambridge.
"We know the quality of our researchers is world class and their international profiles play a big role in this kind of recognition," says Graham Carr, vice-president of Research and Graduate Studies. "Placing neck and neck with Princeton shows how far we've come and aspire to go."
The ARWU measures research productivity, quality and impact, international collaboration, global influence and academic awards. The two most cited researchers among Concordia's civil engineering faculty acknowledged by ARWU were Fariborz Haghighat and Hashem Akbari.
Haghighat's work focuses on "immune buildings" that protect their inhabitants from environmental contamination. "Our long-term objective is to reduce energy use as much as we can while providing much better indoor air quality. That is the key to designing net-zero energy buildings," says Haghighat, who holds the Concordia University Research Chair in Energy and Environment.
Akbari's research centres on "cool roofs" constructed using reflective surfaces. "Our research shows that any improvement to a roof that limits the summertime solar heat gain actually results in energy-cost savings for the building owner, as well as a reduction in the building's overall environmental impact."
The scope of the Civil Engineering program spans structures, bridge engineering, earthquake engineering, geotechnical engineering, transportation engineering, water resources and environmental engineering.
"The work being done in these areas affects every single one of us across the globe. It is this global perspective that our researchers bring to their field of study that fosters international research partnerships," says Amir Asif, dean of the Faculty of Engineering and Computer

Find out more about Concordia's Civil Engineering program.
---