The moonlighting marketer who creates Game of Thrones concept art
SEO expert and Concordia business grad Alex Yap-Dubois has optimized his skills as a digital artist/graphic designer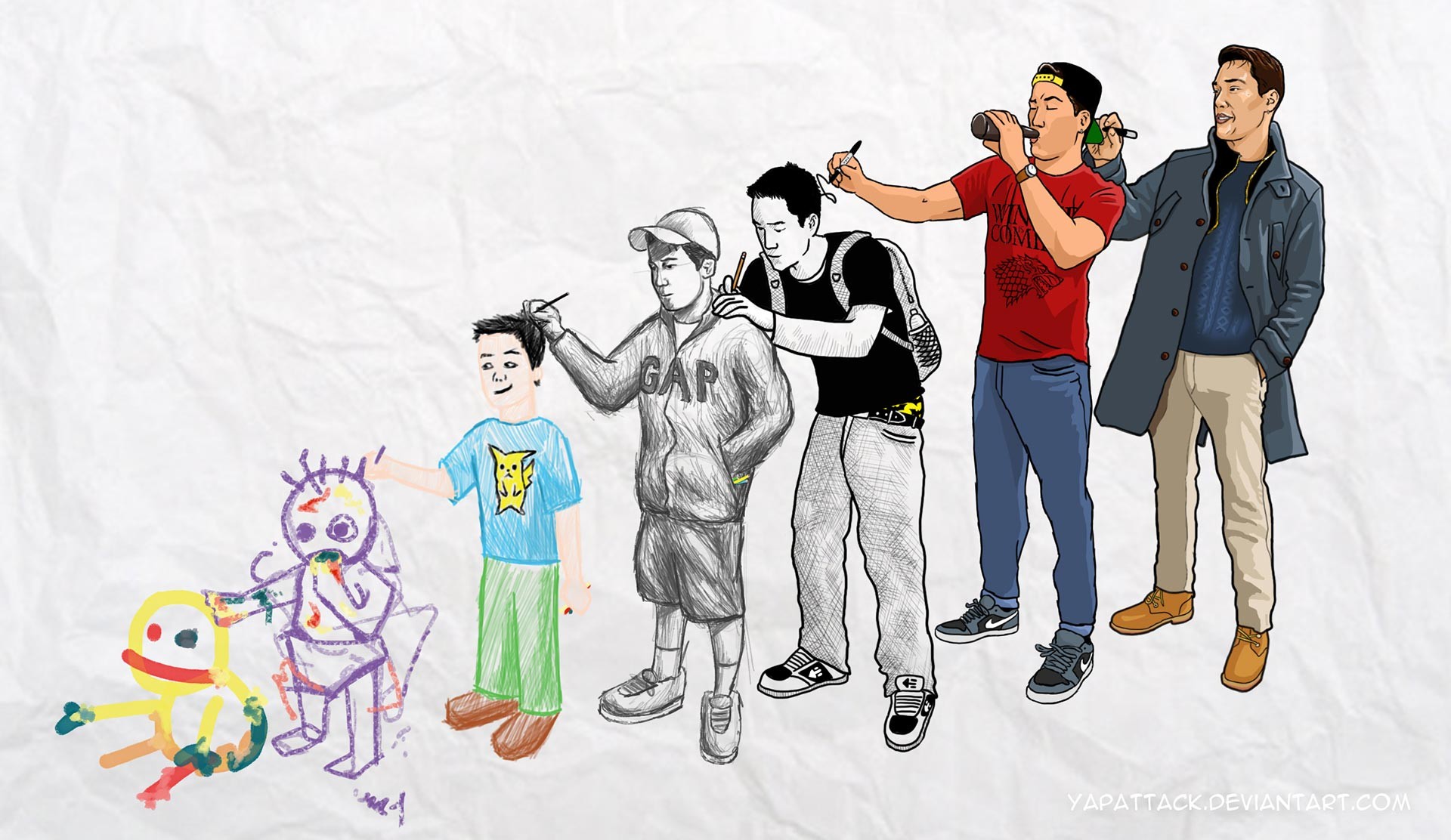 "Untitled" (self-portrait) by Alex Yap-Dubois
Boston-based Alex Yap-Dubois, BComm (finance) 18, began his career as a multi-talented marketing specialist with a leading American digital transformation consulting firm.
The surprise? His fluency in this world has also enabled him to find work as a graphic designer and digital artist.
A senior digital marketing specialist at Perficient Digital, Yap-Dubois has been commissioned to produce detailed concept art for fans of Game of Thrones, Malazan Book of the Fallen and The First Law Trilogy.
While his digital art is mainly a labour of love, Dubois has plans to expand his work as a graphic designer. His digital art is on display on behance.net and deviantart.com.
What do you do at Perficient Digital?
Alex Yap-Dubois: Our branch focuses on SEO — search engine optimization — where I work with teams of consultants on a variety of different clients, from small businesses to Fortune 100 brands, to help them optimize their websites so they rank highly on Google and other search engines.
You are also a graphic designer. How did you develop this skill?
Art has always been part of who I am as a person, and I'm pretty sure I was drawing comic strips before I started writing. Both of my parents are immigrants: my father is from France and my mom is from Malaysia, so I grew up with the awareness — and fear — that spoken English wasn't my strong suit.
I took to art as a form of self-expression. I realized early on that I was able to communicate stories and my own emotions better through my art than through words, and that it could be utilized in a business context too. As art technology became better and more accessible, graphic design was a natural progression.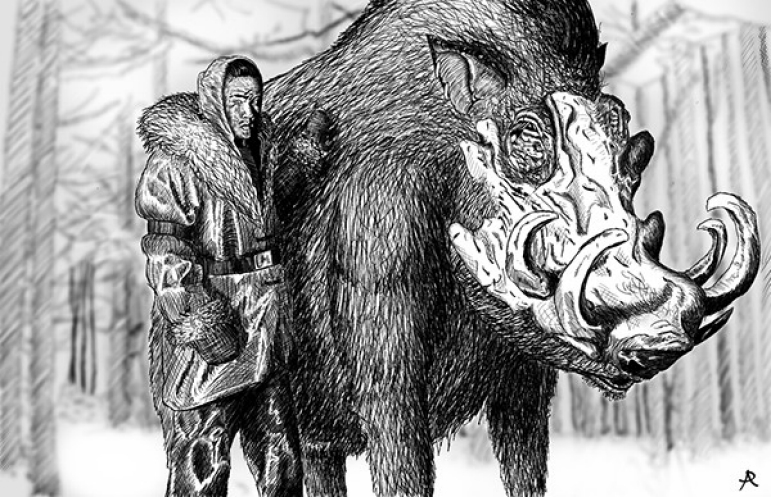 Borroq (pictured) is a
Game of Thrones
character.
You were commissioned to produce detailed concept art for fans of Game of Thrones, Malazan BOTF and The First Law Trilogy. How did that come about?
Yap-Dubois: I had been reading these great books after graduating from Concordia and realized that there wasn't a lot of fan art for these properties. I put a couple of my own interpretations of the characters online and got a huge response on Reddit, which led to me being commissioned by fans to create more pieces.
It was awesome because I was going to draw these characters anyway — and now I was getting paid to do it! I also really loved the creative freedom, though in the back of my mind I know if I pursue this full-time, my clients would be a lot more demanding and the work would be less fulfilling.
Your Game of Thrones commissions are original.
Yap-Dubois: That came about on Reddit as well. The pieces I did were of obscure characters, a lot of them, sadly, didn't even make it to the show. So there aren't a lot of visualizations of them out there. I pretty much molded the first interpretations of these characters.
Your selfie art — where you are pictured as a toddler all the way up to an adult — was selected as an editor's pick on Imgur.com, an online image sharing community.
Yap-Dubois: The concept for that piece just came to me as I was doodling with a pen and paper. Two days after posting it, I got a notification that one of the editors at Imgur had selected it on the homepage featured list, which is pretty cool.
How did Concordia help shape you and your career?
Yap-Dubois: I grew up in the small town of Holliston, Mass., and I visited Montreal with a couple of friends on a Canadian college tour. We visited Bishop's, Concordia and McGill, and had an amazing time in Montreal. I knew Montreal was the city for me and Concordia was a good fit. Both had a huge influence on who I am today because they are multicultural and fast-paced.
Concordia is a city school and you are constantly meeting new international people. Some of my best friends I met are from all over the world, places like the Middle East and Africa, fascinating people I would not have met at your typical Massachusetts college.
---