Influencer-marketing entrepreneur credits Concordia with 'teaching him how to learn'
Viral Collab co-founder Paul Harfouche plans to pay it forward by hiring grads from his alma mater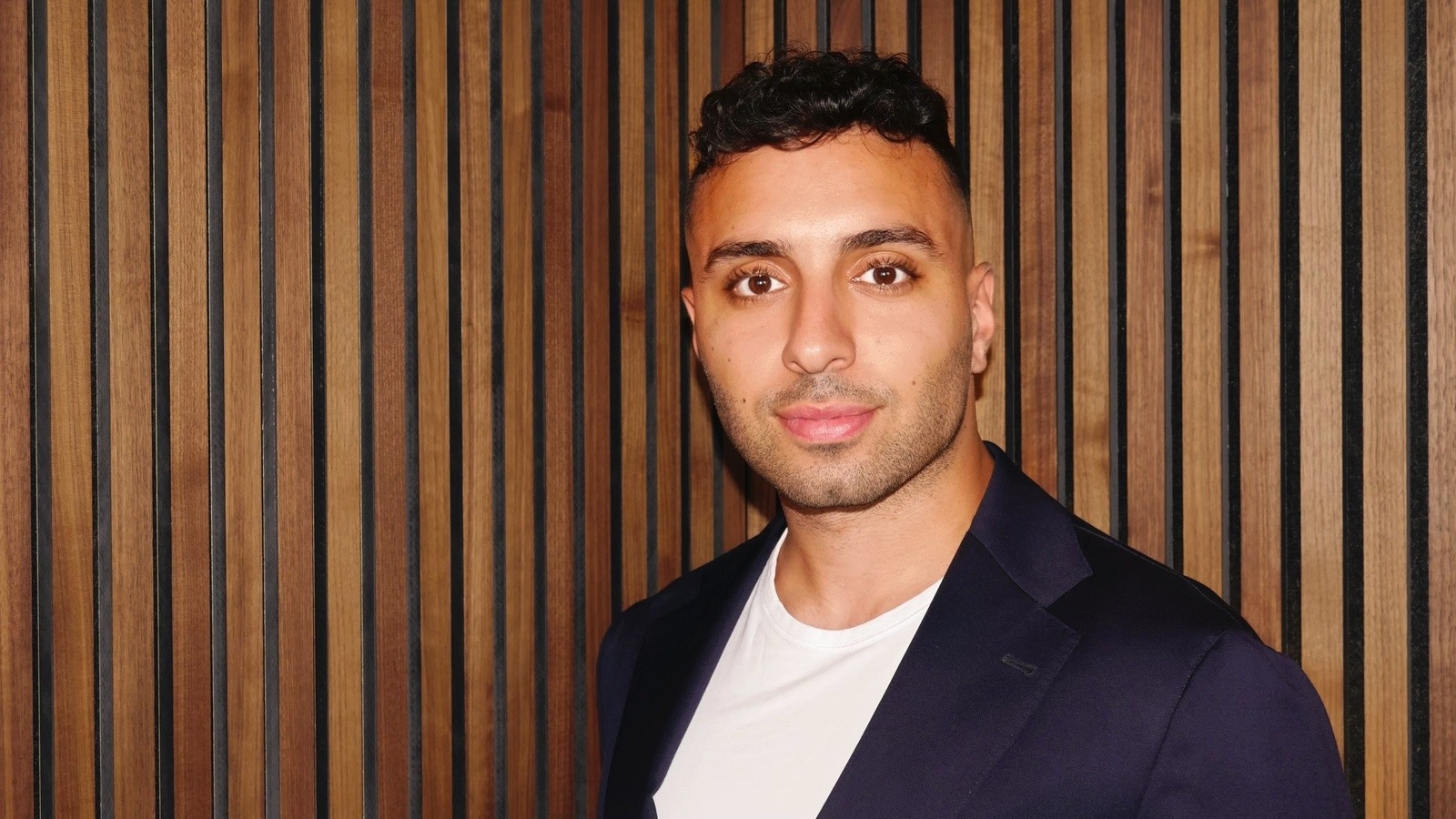 Paul Harfouche, BComm 20, laid the groundwork for his influencer-marketing firm while studying at Concordia. | Photo: Viral Collab Inc.
There is a growing trend among some online business gurus that Paul Harfouche, BComm 20, can't get behind.
Their social media posts usually go something like this, he says: "Don't waste your time with university. Start your own business today."
"I definitely can't agree," says Harfouche, whose Concordia studies focused on business technology management.
He points to his own experience as Exhibit A. While still in university, studying at the John Molson School of Business, Harfouche began laying the groundwork for Viral Collab, an influencer-marketing and talent-management agency based in Montreal. Today, it's a rapidly growing influencer-marketing firm in the city, having worked with brands such as Disney, Amazon, Netflix and the NBA. The combined audience of the talent that Viral Collab manages is now over 65 million followers.
Getting there would have been a lot harder without Concordia, says Harfouche.
"I was taught ways of learning that went above memorization, and rather how to take information, dissect it and re-apply it in a practical and efficient manner," he says. "The education was focused on teaching students how to think, learn and apply on their own. This has been huge as an entrepreneur."
Now, as Viral Collab looks to keep growing, Harfouche wants to give back by hiring Concordia grads, perhaps by establishing a student grant, and by showing students that education can be a key to anyone's success — including entrepreneurs.
Origins of an influencer
Harfouche's own journey in the online influencer world began in 2016, while he was still in his first year at Concordia.
Back then, he was big into gaming, but he found that the social media content about gaming was seriously lacking. So, he launched a gaming news and entertainment channel on Facebook called GamerUptoDate that quickly took off.
A year and a half later, GamerUptoDate had 40,000 Instagram followers (it now has 470,000) and Harfouche started collaborating with gaming brands to sponsor their products on his channels.
"I didn't even know that was a thing you could do, but I quickly started seeing the potential," he recalls.
Harfouche's friend and eventual Viral Collab partner Shady Abdel Rahman saw that potential too, and launched his own page, Hoodclipsofficials.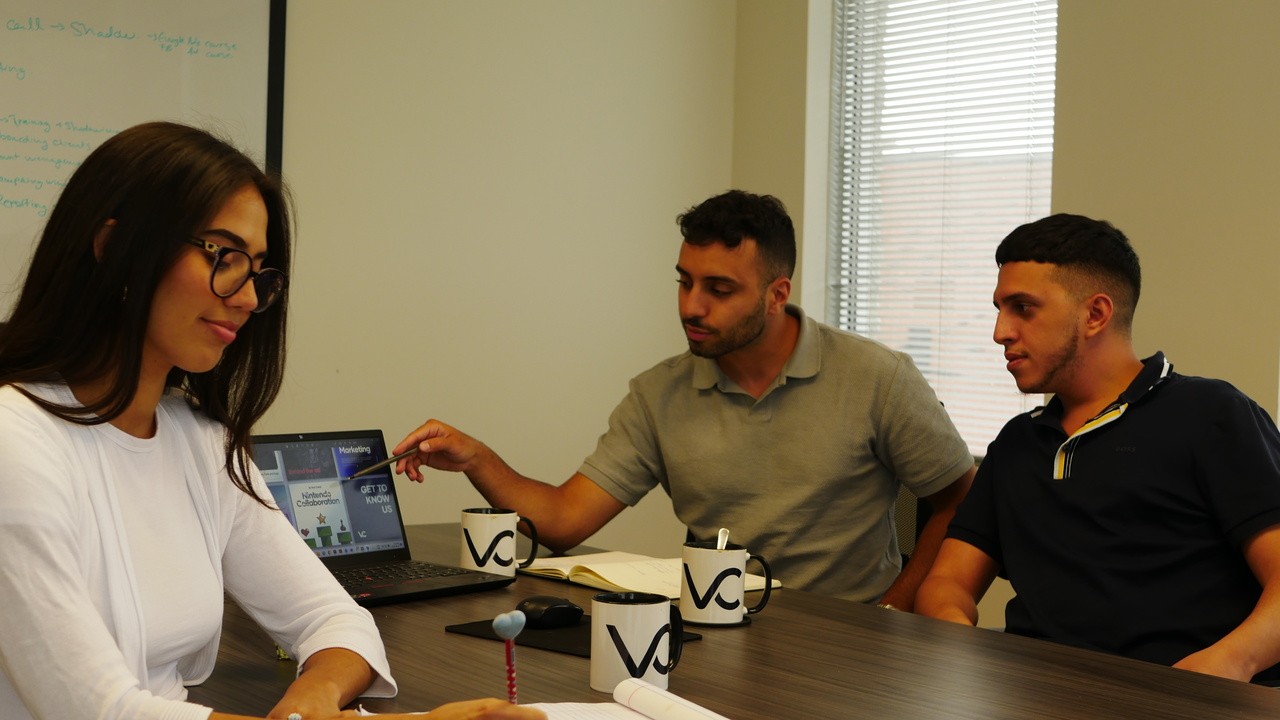 Three key members of the Viral Collab team include (from left): Ana Castro, digital marketing manager; Paul Harfouche, co-founder; Shady Abdel Rahman, co-founder. | Photo: Viral Collab Inc.
Soon, the two were helping each other grow their audiences. In 2019, TikTok — a then-new social media platform — approached them to be part of a North American promotional campaign. Although the friends' audience sizes were nowhere near other influencers working on the campaign, Harfouche says that he and Abdel Rahman outperformed all of them.
"That was the trigger for Viral Collab," says Harfouche. "We had proven that we knew what we were doing, and so we just said to ourselves, 'What are we waiting for? Let's start laying the foundations now so that when we graduate, we're ready to move forward.'"
A 'beautiful experience'
Looking back at those foundational days at Concordia, Harfouche says that while learning how to learn was a huge takeaway from his studies, so was the technical skillset he picked up in his program.
"We learned a lot about implementing software to make the internal structure of a company flow and be really well connected," he says. "We've had that solid structure at Viral Collab since the beginning, and it's really helping us now, as we grow."
However, that growth didn't come easy, he admits. But once the company picked up a few local clients and word got out around about their performance and professionalism, bigger international clients and talent started coming onboard.
On top of working with brands like Microsoft, Meta and Pepsi, Viral Collab now represents almost two dozen online stars, including popular Canadian YouTuber Michael DiMuccio and gaming- and film-industry influencer Reid Boehm.
As for the future of Viral Collab, the company is still growing, which is why it's focused on hiring, says Harfouche.
"Building the right team isn't easy, but I want to give back to Concordia — and the university has such a strong talent pool — so we're really looking to hire Concordia graduates."
Viral Collab is also looking to establish a student grant or award at the university, says Harfouche.
"I want to do more than just donate a few dollars," he says. "Going into university, I didn't have high expectations, but that quickly changed. So now, when I see this online trend of downplaying university, I want to do something to support the positives that can come out of it because Concordia was such a beautiful experience for me."
---