Board of Governors and Senate highlights: May-June 2023
Graham Carr updates the Board and Senate at their last meetings of the 2022-23 year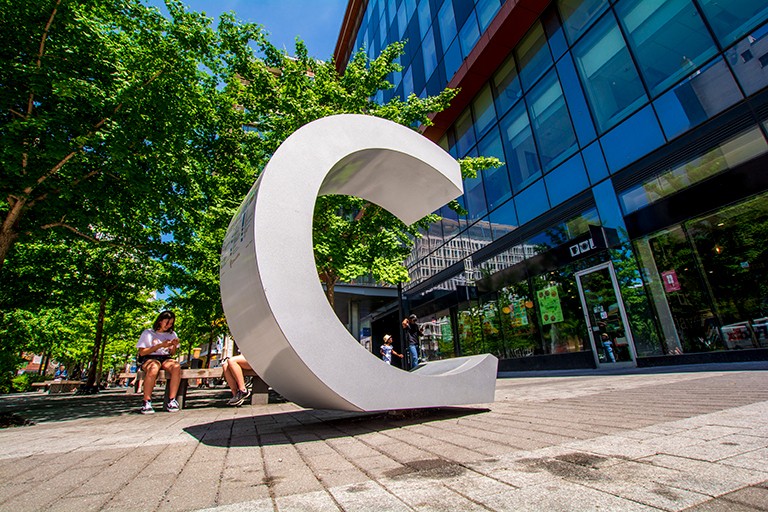 Concordia President Graham Carr delivered much good news to Senate at its meeting on May 19, reiterating many of the same points he made at the Board of Governors meeting on May 18.
The news included:
Concordia's Board of Governors gathered on June 15. Carr added some recent university news not covered in his written report:
A record number of students registered for the June convocations, including over 500 for some of the ceremonies.
The Government of Quebec recently announced the new Zone d'Innovation for the Green Energy Transition in the Mauricie region of Quebec, which Concordia will be involved in; the announcement provided an opportunity to meet with Quebec Premier Francois Legeault and several other Government of Quebec and Government of Canada ministers.
George Freeman, British Minister of State for Science, Innovation and Technology, recently visited Loyola Campus due to the relationship between Concordia and the Government of the United Kingdom regarding synthetic biology.
At the recent Conference de Montréal, Carr announced the Concordia Africa Initiative; Carr thanked William Cheaib, chief of staff, and Hawa Keita, Concordia's Africa Initiative lead, for steering the effort.
Carr also attended the recent National Conference of U Sports in Montebello, Quebec; Tyler Hylland, a member of Concordia's men's hockey team who played for Canada at the 2023 University Games in Lake Placid, New York, delivered a stirring motivational speech.

Find out more about and Concordia's Senate and Board of Governors.
---