Board of Governors highlights: May 2023
Graham Carr updates the Board on several historic successes for Concordia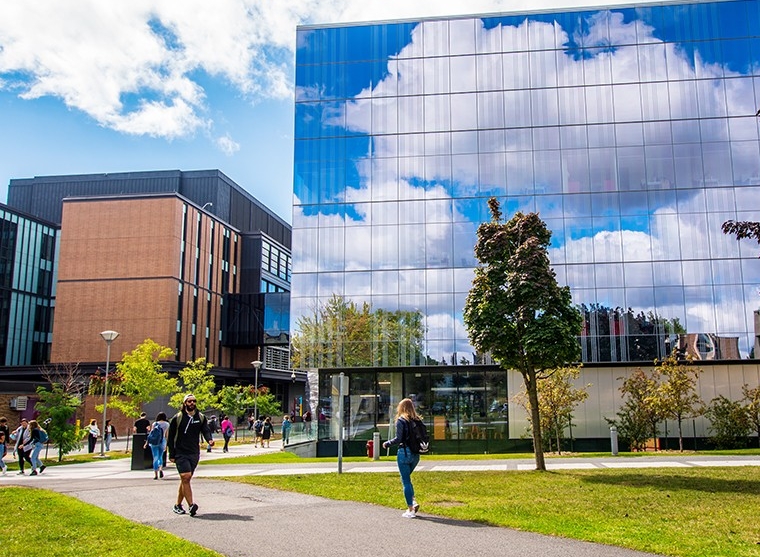 At the Board of Governors meeting on May 18, Concordia President Graham Carr delivered some news — all good — not covered in his written report:
The university will graduate more than 8,000 students this June, a record number for the second year in a row.
The stellar honorary doctorate recipients are:

Vikas Swarup, best-selling author and diplomat and former High Commissioner of India to Canada
Jim McCully, Concordia graduate, leading medical researcher and innovator
Clarissa Desjardins, biotech trailblazer and Montreal-based entrepreneur
Deborah Estrin, Cornell-based pioneer on the frontiers of immersive health technology
Kathy Baig, trailblazer for equity and diversity in engineering, formerly head of the Ordre des ingénieurs du Québec
Elisapie Isaac, renowned and multi-award-winning Inuit singer-songwriter
Sandra and Alain Bouchard, visionary philanthropists, notably in the areas of the cognitive disability, arts and culture
Rodolphe Saadé, Concordia graduate and head of one of the world's major shipping companies

Concordia participated in Walrus Talk events in Toronto and Ottawa, in collaboration with Walrus magazine, and hosted two alumni gatherings in conjunction with the talks, a great opportunity to connect with alumni.
Jason Lewis, professor in Design and Computational Arts, was awarded $23 million under the Canada's New Frontiers in Research Fund, Concordia's largest-ever research award; Lewis will lead an international team exploring how Indigenous knowledges can improve AI for all.
Montreal-based video game producer Behavior Interactive announced a $2 million gift to the university to support the recruitment of a research chair and student-training opportunities.
The launch of Concordia's PLAN-NET/ZERO, which will transform the campuses into living labs and highlights the university's leadership on sustainability, garnered much public interest.
The university received its largest single institutional research award, a Canada First Research Excellence Fund grant of $123 million-plus to support a Concordia-led nationwide project on electrifying society; the Government of Canada chose Concordia as the host institution for the national announcement.
In addition to the federal funding, the university has already raised more than $55 million in support from Government of Quebec, the Fonds de recherche du Québec and other public, private and Indigenous partners.
A select group of Concordia researchers met with deputy ministers and associate deputy ministers in Ottawa to present the university's work and expertise on the electrification of society and also in cybersecurity, software engineering and artificial intelligence; Carr underscored the importance of being more present in the national capital as well as the continued engagement with the Government of Quebec.
The university opened a thematic campus on energy transition in Shawinigan, Quebec, in partnership with the Cité de l'énergie and the Centre National en électrochimie et en Technologies Environnementales; its goal is to bring a dimension of applied research to the battery development chain of production.

Find out more about Concordia's Board of Governors.
---