PhD student Lise Cougnaud investigates the side effects of a low-carb, high-protein diet
The Concordia graduate student is presenting at an international metabolomics conference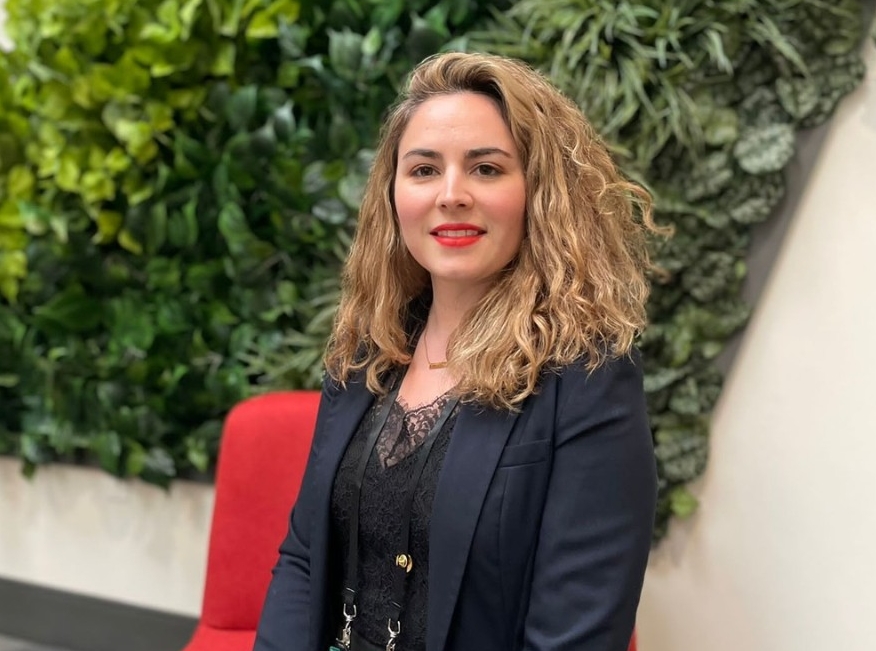 Lise Cougnaud: "The low-carbohydrate, high-protein diet induces atherosclerotic plaque in the aorta."
The international conference Metabolomics 2023 will unfold in Niagara Falls, Ontario, from June 18 to 22. It's the first time the event will have been held in North America since pre-pandemic times.
One thousand researchers from across the world — among them Concordia PhD student Lise Cougnaud — are expected to attend the 19th Annual International Conference of the Metabolomics Society.
Metabolomics is the science of measuring hundreds to thousands of small metabolites in a biological sample in a single analysis. Concordia has recently joined forces with the Metabolomics Innovation Centre, Canada's leading platform for metabolomics research, training and services.
The university will now become a new node of the Metabolomics Innovation Centre, supported by the Canada Foundation for Innovation's Major Science Initiatives Fund and Genome Canada.
Cougnaud's doctoral research is under the supervision of Dajana Vuckovic, associate professor in the Department of Chemistry and Biochemistry. She will be giving her first major presentation at the international conference.
Examining potential diet dangers
Cougnaud's research explores the side effects of the low-carbohydrate, high-protein diet. While the diet is popular among those looking to lose weight, it can cause serious cardiovascular side effects.
"Atherosclerosis is a silent disease that combines an accumulation of fat in the arterial walls and excessive inflammation. The low-carbohydrate, high-protein diet induces the development of atherosclerotic plaque in the aorta," Cougnaud explains.
This diet is close to a ketogenic diet and is popular due to rapid weight loss. However, studies have shown troubling cardiovascular side effects.
"The most surprising thing is that, yes, you have effective weight loss, but you still have health issues related to high-fat diets. So far, no clear explanation for this has been found. So, my research topic is to find the reason or at least some clues about the mechanism."
Choosing Concordia and prepping for the conference
Born in Bordeaux, France, Cougnaud developed an interest in science at a young age.
While completing her international MSc, she spent a four-month internship at Vuckovic's lab. Cougnaud decided to return to complete her PhD, a decision about which she says she has "zero regrets."
Cougnaud says she's looking forward to the conference.
"The stakes are high," she acknowledges.
"I will present all the research that I have done so far, and it will probably be my last conference as a student since I will graduate in the fall term. It will be a good opportunity to discover new topics in metabolomics and lipidomics and to network."
Credit to Concordia
Cougnaud adds that she's grateful for the doors Concordia opened for her.
"First of all, the university helped me to establish myself outside my country and to try a new adventure. Also, I met wonderful people," she shares.
"Finally, it helped me to develop my English skills. They were really bad when I was in France."
Following her conference presentation and a fall thesis defence, Cougnaud plans to remain in Montreal.
"Concordia helped me to become the scientist that I am today and I am really proud of that!"
Learn more about Concordia's Centre for Biological Applications of Mass Spectrometry.
---