Board of Governors and Senate highlights: December 2022
Graham Carr informs the Board of Governors and Senate of Concordia's growing international visibility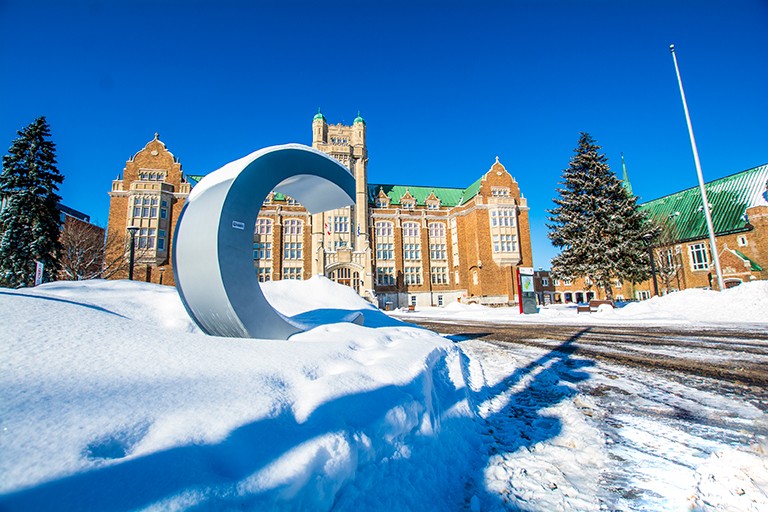 Concordia's Board of Governors, chaired by Helen Antoniou, met on December 15, and Senate met the next day. Both meetings were held in person and were also accessible remotely.
Concordia President Graham Carr added some highlights to his written report to the Board of Governors, and reiterated most of the remarks to Senate:
It was heartening to have students on campus and participating in in-person activities this term; the only on-campus event scheduled during the break from December 23 until January 9 is the annual John Molson MBA International Case Competition
Members were invited to donate to the Student Emergency and Food Fund
Despite reports to the contrary, the C.P.E. Concordia daycare on the Sir George Williams Campus will stay in its present location until August 31, 2025
He congratulated Campaign for Concordia co-chair Andrew Molson for being invested as a Member of the Order of Canada at the December 14 ceremony
Successful recent alumni events included a dinner hosted by Gina Cody and Tom Cody to celebrate Concordia's top 50 under 50 rankings; and alumnus Alex Leopold, first vice-president for Global Advisory and Transaction Services at CBRE, hosted Paul Chesser, vice-president of University Advancement, and a dozen alumni at a lunch in New York City, followed by an end-of-year party, the largest-ever Concordia event in the city
Several diplomatic corps members were recently on campus for an end-of-year celebration; Carr added that Concordia has become the main Montreal university host for activities with foreign dignitaries, many eager to collaborate in research, professional training and student mobility
On December 14, the Next-Generation Cities Institute hosted a meeting with Maimunah Mohd Sharif, executive director of UN Habitat, and her colleagues; UN Habitat announced at COP27 that it will open a Montreal office in 2023, supported by Concordia
Also on December 14, the university welcomed the launch of the Canadian office of the Canada-ASEAN Business Council at the John Molson Building; the council promotes trade and other forms of exchanges between Canada and the ASEAN countries: Vietnam, Cambodia, Malaysia, Indonesia, Singapore and Brunei
He thanked William Cheaib, chief of staff and associate vice-president, international, and the team at Concordia International for their work on bringing international visibility to the university

Find out more about Concordia's Board of Governors and Senate.
---