Concordia opens a new space dedicated to community engagement and social transformation
OCT. 31 – NOV. 3: Discover the new SHIFT Centre at its open house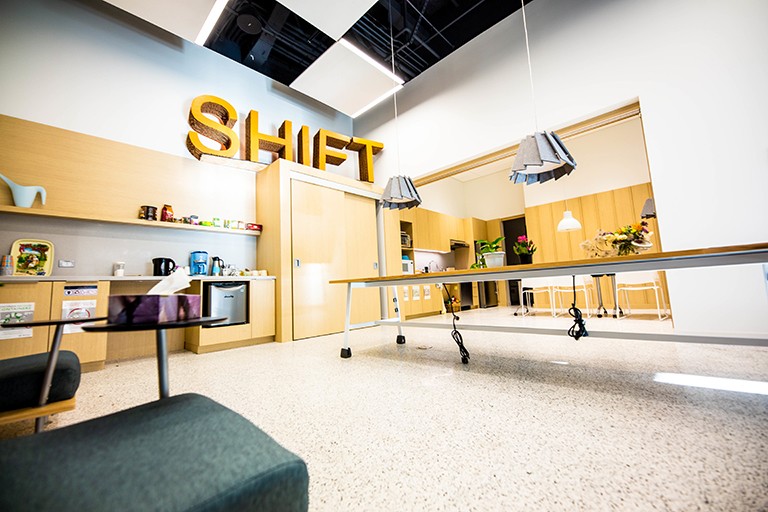 Concordia has created a street-level home on the Sir George Williams Campus for the SHIFT Centre for Social Transformation and the Office of Community Engagement.
Intended as a fertile ground for social transformation, the space will welcome researchers, students and community-builders to inspire and learn from each other.
The SHIFT Centre is a place to network, collaborate and learn more through community engagement. It seeks to motivate people to address societal challenges and create a more just, inclusive and broadly prosperous Montreal.
The SHIFT Centre was made possible thanks to a $10 million gift from the Amelia & Lino Saputo Jr. Foundation and the Mirella & Lino Saputo Foundation.
"Since its beginning, Concordia has had deep roots in the community around it and has been committed to community-driven social transformation," Anne Whitelaw, provost and vice-president, academic, explains.
"This new space was created to scale up and amplify our impact by welcoming diverse people, institutions, ideas and expertise for participatory research, experiential learning and project development."
Susan Edey, interim senior director of community engagement and social impact, looks forward to opening the doors to the SHIFT Centre.
"We will offer space for both intentional and spontaneous collaboration," she says.
"We look forward to welcoming our community partners, colleagues, students and alumni in the space, as well as opening our doors to Montrealers who are passionate about social change. We hope that this new multi-functional and dynamic space will facilitate skill-sharing and collaboration on complex challenges that we face both inside and outside the university."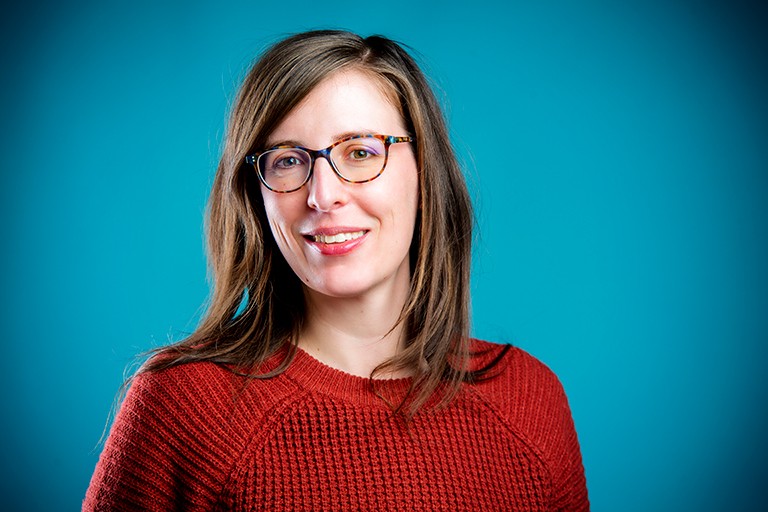 Susan Edey: "We will offer space for both intentional and spontaneous collaboration."
---