Community events, Info sessions & orientation
From symptoms to systems: What does social transformation really mean?
The SHIFT Centre Open House Week – October 31 to November 3, 2022
---
DATE & TIME
Wednesday, November 2, 2022
12 p.m. – 2 p.m.
Registration is closed
ORGANIZATION
SHIFT Centre for Social Transformation
WHEEL CHAIR ACCESSIBLE
Yes
---
From October 31 to November 3, discover more about Concordia's SHIFT Centre for Social Transformation.
As we officially open our new collaborative space; participate in daily events and join guided tours to explore the facilities.
From symptoms to systems: What does social transformation really mean?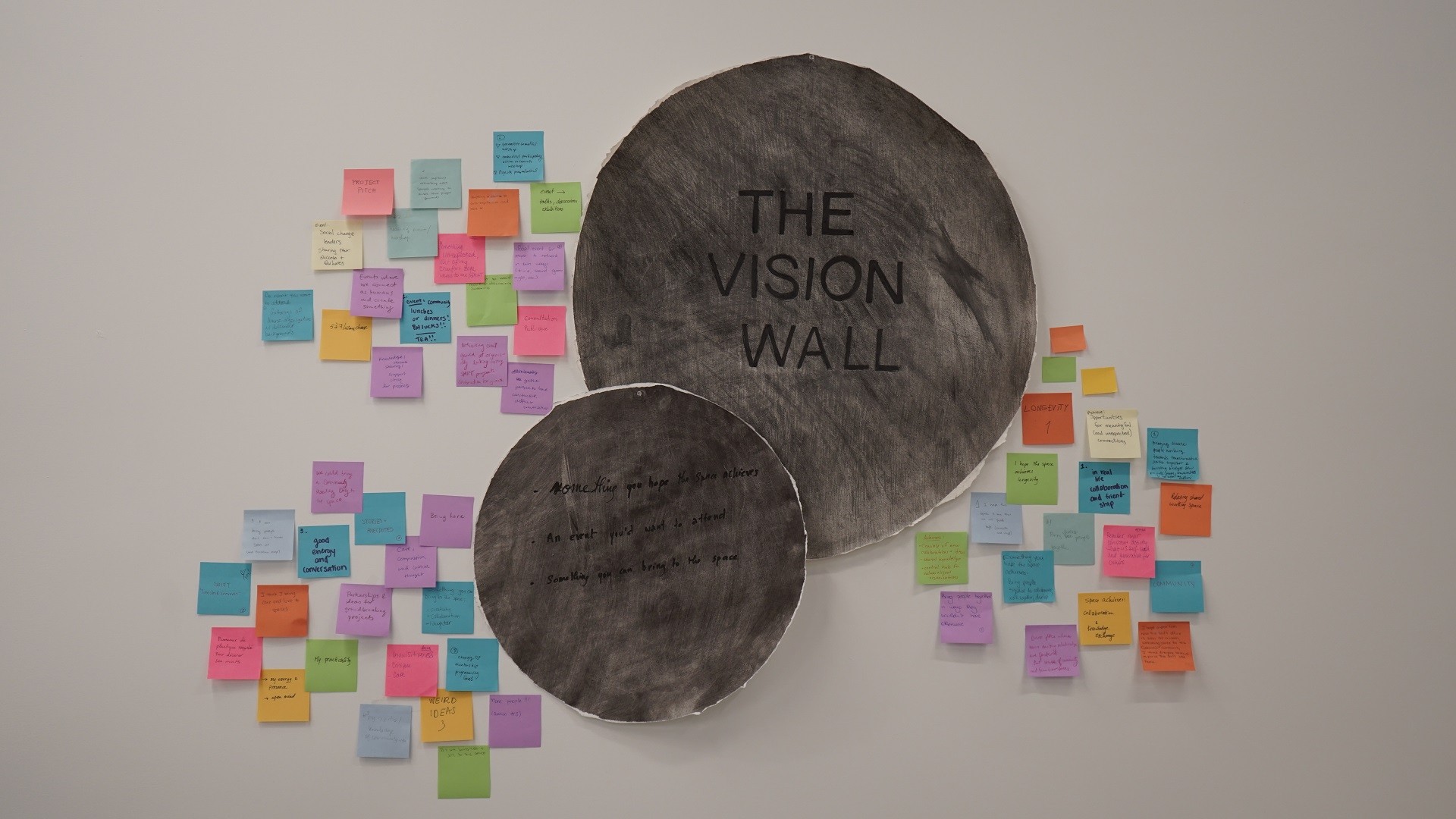 SHIFT defines social transformation as an intentional process of systemic change to address not only the symptoms but the root causes of inequity, injustice and unsustainability. Using the University of the Streets Café model, in this public conversation we will be joined by three past and current members of the SHIFT steering committee who helped to craft this definition.
Together, we will consider how each person's understanding of transformative change is impacted by their own experiences and expertise. More importantly, we will ask: what does it take to truly transform systems of oppression and exploitation? Who needs to be around the table? And how can we ensure that the solutions we put forward don't replicate the mistakes of the past?
The format
A University of the Streets public conversations is much like any conversation you'd have with friends or family around a dinner table, except with more people, more points of view, and slightly more structure. Conversations are hosted by a moderator who is there to welcome everyone and keep things on track. To get things started, there are a few guests who get the ball rolling by sharing their ideas, experiences and questions. After that, it's all up to the participants
Jen Gobby is an Affiliate Assistant Professor in the Geography, Planning and Environment Department at Concordia. She is also a course lecturer at McGill and Bishop's Universities. She is Director of Research for the Front Lines, a network of researchers across Canada who offer pro bono labour on research projects led by communities and movements on the frontlines of the fight for environmental and climate justice. She also collaborates with Indigenous Climate Action on their Decolonizing Climate Policy research team.
Govind Gopakumar is Associate Professor and the Chair of Concordia's Centre for Engineering in Society and an interdisciplinary scholar who critically examines the relation between society, environment, and technology in an urban context. Govind has been involved in the leadership of SHIFT since the early stages of its development, he now contributes as a member of the Steering Committee and the Governance Hub.
Lisa Ndejuru is an Affiliate Assistant Professor in the Department of Applied Human Sciences and the co-director for the SSHRC funded, RGDI project Community Centered Knowledges: Fostering Black Wellness in Montreal (CCK). CCK is a community initiated research partnership between three community-based organizations and Concordia University. Lisa's work on trauma started in her community with survivors of organized violence and colonial violence. She is a psychotherapist, psychodramatist and theatre practitioner for whom wellness includes emancipation, and finding one's voice in a post-colonial context of everyday oppression, systemic racism, and large-scale political violence. As the 2020 Provost's Postdoctoral Fellow at the University of Toronto' faculty of information, she is working with the "Vansina collection" of pre-colonial Rwandan Ibitekerezo tales.
Moderator
Anurag Dhir brings over 15 years of experience in Montreal's higher education and non-profit sectors as an organizer, educator, writer and facilitator. He launched McGill University's community engagement branch at the former Social Equity and Diversity Education (SEDE) office and is currently the Student Outreach and Access Manager at McGill's Branches Community Outreach Program. His work centers on collaborating with university and external partners to co-develop community-engaged learning and access to education programs for youth under-represented in higher education. Exploring the impact of EDI training and reflection for university volunteers in a youth-mentorship program was the focus of his Masters work at McGill's Department of Integrated Studies in Education.
This event is open to all, registration is required.
More happening during the SHIFT Centre Open House week
---