Experts make the law more approachable for Concordia's future computer scientists and engineers
Jurist-in-residence Morton Minc offers a new round of lectures this year to bolster Gina Cody School students' legal knowledge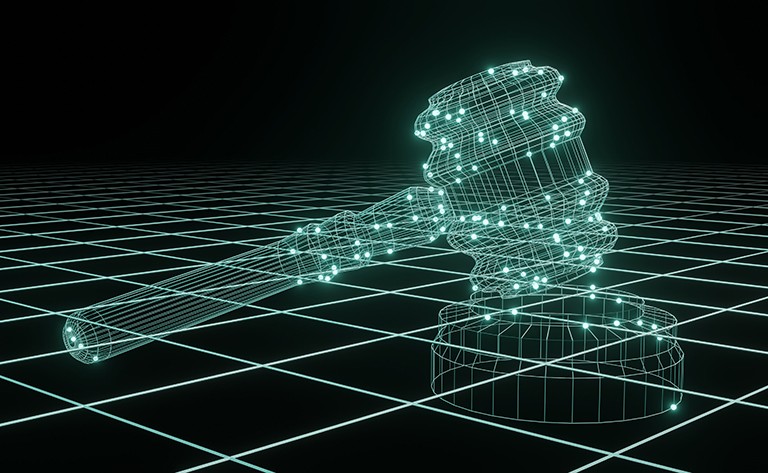 Photo by
Conny Schneider
on
Unsplash
As an engineering or computer science graduate, knowing all your rights in trademark and intellectual property can be daunting.
That is why Concordia's jurist-in-residence Morton Minc, BA 67, is continuing his Law Meets Engineering lecture series for the Gina Cody School of Engineering and Computer Science this fall. He first launched the initiative in September 2019.
Minc's goal? To get students better acquainted with legal concepts and bridge the gap between the two disciplines.
The first of seven law-related lectures will take place over Zoom on September 21 from 5:30 to 7 p.m. It will feature guest speakers Nancy Cleman, partner at Lapointe, Rosenstein, Marchand, Melançon, and Nicholas Bertram, intellectual property lawyer at Anglehart et al.
The two will present an overview of intellectual property concepts including trademarks, copyright, trade secrets and other information that can benefit future engineers.
'A greater conversation about our role as engineers and computer scientists'
The remaining lectures will run periodically until March 2023 and will be led by experts on subjects such as:
Data governance and cybersecurity
Internet law, including terms and conditions and privacy
Artificial intelligence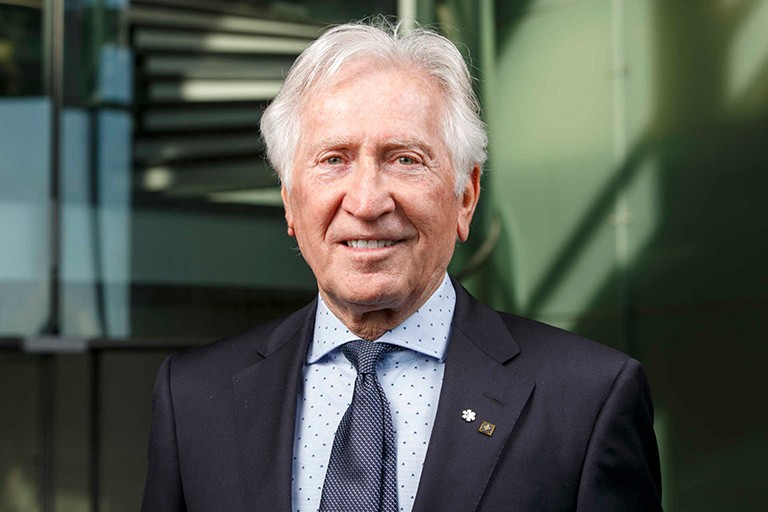 Concordia's jurist-in-residence Morton Minc.
'Modern learning requires an interdisciplinary and experiential approach'
Minc's experience with Concordia students has been very enriching, he says, and he's looking forward to continuing this collaboration with the Gina Cody School.
"Modern learning requires an interdisciplinary and experiential approach. Our Law Meets Engineering series allows students to be exposed to aspects of their future careers that they would not traditionally learn during their studies."
Minc adds that the series is not only an example of how the university offers unique initiatives for its student body and the public, but how different programs unite to bolster the student learning experience.
The path to excellence
Minc earned a BA from Sir George Williams University, one of Concordia's founding institutions, in 1967. He went on to graduate with a law degree from Université de Montréal in 1973.
He was appointed judge at the Municipal Court of Montreal in 1993 and eventually became chief justice in 2009.
Minc has earned many honours throughout his career. They include the Prix de la justice du Quebec, the highest honour awarded by the province's Ministry of Justice, for his outstanding contribution to the promotion of social rehabilitation, victim support and respect for human dignity in the dispensing of justice.
In 2018, Minc was appointed member of the Order of Canada as well as officer of the Order of Montreal, and in 2019 he was appointed officer of the Ordre National du Québec.
That year he also received the Concordia University Alumni Association's John F. Lemieux Medal. The award honours a member of the Concordia community whose trailblazing spirit and next-generation approach in the pursuit of excellence challenges current-day boundaries.
Minc's appointment as Concordia's jurist-in-residence in 2017 was the first of its kind for any English university in Quebec.

The Law Meets Engineering lecture series is designed for students in the Gina Cody School of Engineering and Computer Science. Conferences are free and open to the public. Register now for the first conference on trademarks and intellectual property.
Learn more about Concordia's Gina Cody School of Engineering and Computer Science and the Jurist-in-Residence program.
---