Sign up for Concordia's massive open online course on wastewater pollution this winter
From Source to Sea to Sustainability is an ongoing collaboration with the United Nations Environment Programme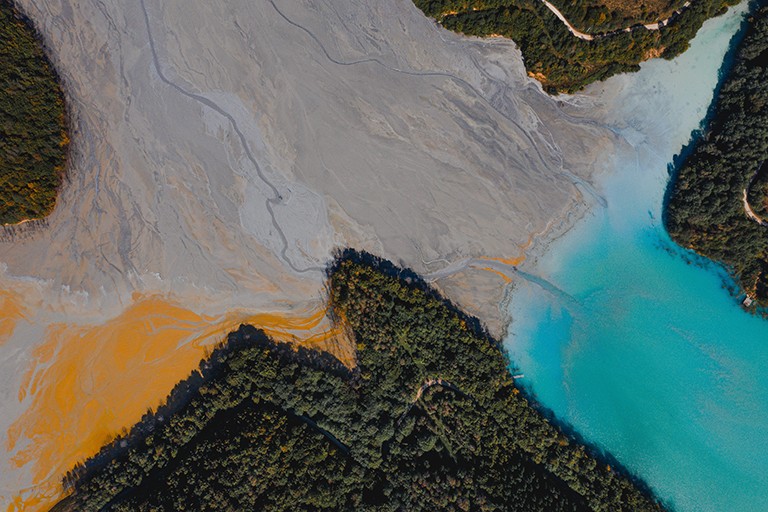 More than 2,000 people from around the world have participated since 2018. | Photo by
Jaanus Jagomägi
on
Unsplash
Throughout the COVID-19 pandemic, several public health messages have been repeated relentlessly, including the importance of hand hygiene. But with one in three people worldwide lacking access to safe drinking water, and two in five without adequate hand-washing facilities, even these simple measures remain out of reach for many.
The impact of land-based pollution on our waterways is the focus of an upcoming massive open online course (MOOC) being offered once again by Concordia's Department of Geography, Planning and Environment. From Source to Sea to Sustainability: Integrated Cycles in Wastewater and Nutrient Management is a collaboration with the United Nations Environment Programme — and it's free to anyone around the world.
Registration is currently open for the next installment of the online course, which begins January 6.
"This course is about the basic building blocks of life," explains Leonard Sklar, emeritus professor of geography, planning and environment, who taught the course when it began in 2018.
"Nutrients like nitrogen and phosphorus cycle naturally through the earth's ecosystems but humans have transformed those natural cycles and created a host of problems."
So far more than 2,000 people from around the world have taken the course, which runs anywhere from four to 10 weeks, depending on whether students pursue the advanced certificate option.
Focus of the MOOC
From Source to Sea to Sustainability outlines the various causes of wastewater pollution and nutrient runoff, from growing populations to large-scale agriculture to booming urbanization. The resulting harms include weakened ecosystem resilience, increased water-borne diseases and serious harm to all species, including humans.
The course combines case studies and lectures by experts in the field to equip students with a broad and holistic understanding of the key actors, drivers, impacts and challenges involved in wastewater and nutrient pollution. It also touches on monitoring systems, funding mechanisms and policy negotiations.
And with registrants joining in from anywhere on the planet, there's an unlimited potential for rich classroom discussion as well as international networking opportunities.
Ricardo Duenez, a Concordia geography, planning and environment lecturer, will lead this January's MOOC. His area of research is environmental impact assessments, sustainable development and planning in Eastern and Southern Africa.
The course is hosted on environmentacademy.org with support from KnowledgeOne and takes between 40 and 65 hours to complete.

Register today for From Source to Sea to Sustainability, a free massive open online course offered by Concordia in collaboration with the United Nations Environment Programme. The first lecture is January 6, 2022.
---