Concordia's Centraide Campaign is back — and more needed than ever
OCT. 12 - NOV. 12: The fundraising effort is essential to counter the pandemic's impact on Greater Montreal's at-risk population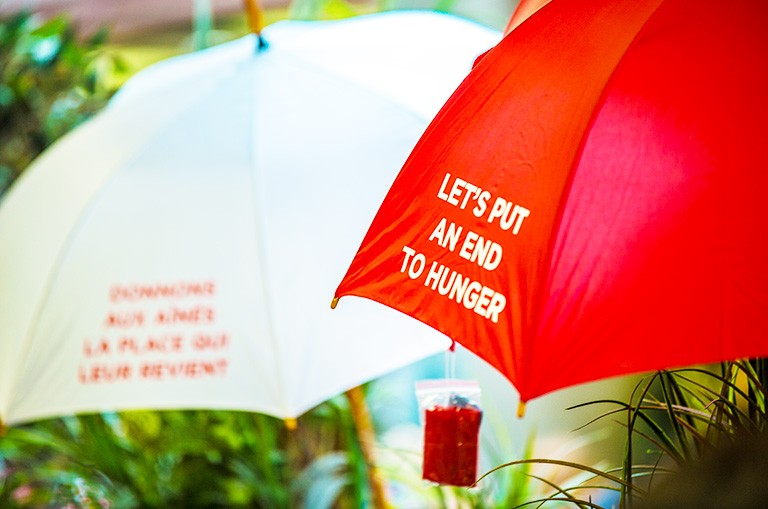 The COVID-19 pandemic has posed historic challenges — not least, its devastating economic impact.
This has placed a significant financial burden on many Montrealers — especially those already living in vulnerable conditions. And with the city's homeless population doubling during the pandemic, the crisis has pushed an even greater number of people into risk.
Since the outset of the pandemic in March 2020:
24,000 women have left the Quebec labour market
264,000 jobs have been lost in Greater Montreal
The city's largest food bank has seen a 30 per cent jump in demand
That's where Centraide of Greater Montreal comes in. Formed in 1966, Centraide's mission "is to make the most important social issues such as poverty and exclusion unignorable and provide everyone with the means to build inclusive communities and improve the quality of life for the most vulnerable."
Funds to Centraide support:
350 community agencies and projects across Montreal, Laval and the South Shore
Some 800,000 people in need
To specifically counter the pandemic's fallout, Centraide established the four emergency funds, which to date have allocated $25.6 million to some 635 agencies.
"The crisis has made Centraide's support for frontline community organizations such as foodbanks, women's shelters and after-school programs more crucial than ever," says Concordia President Graham Carr.
"These organizations are committed to meeting the special needs and challenges of their clientele. And, to put it simply, they can't operate without our contributions. Beyond that, Centraide's support enables people to be active participants in the society of Greater Montreal," he adds.
"I'm heartened to see the generosity Concordians have shown to various causes over the past 18 months — and I know that, together, we'll do our part for Centraide this year, too."
Concordians' support
The university community is once more being asked to do its part. Concordia's 2021 Centraide Campaign kicks off on October 12 and runs until November 12.
"This is our 47th campaign. Since 1975, Concordians have consistently stepped up to make a difference by giving to Centraide, and I know we'll do so again this year," says campaign co-chair Nadia Bhuiyan, vice-provost of partnerships and experiential learning.
"Last year we set our sights high with a goal of $170,000 — and yet, incredibly, we raised over $220,000. Clearly that shows our community's commitment."
"While our city has recovered somewhat from the worst days of the pandemic, our at-risk population is a long way from being out of the woods," says fellow campaign co-chair Philippe Beauregard, chief communications officer.
"That's why we've set another high target — $200,000 — for the Concordia campaign. Those funds will directly benefit a range of needy Montrealers, including vulnerable children, isolated seniors, people with disabilities, the homeless and those who have lost their income," he says.
"Give to Centraide. Your gift will support Montrealers in need."
Join fellow Concordians for a virtual trivia night on October 21, to help raise funds for the Centraide campaign. And look for more information on the Let's Get Moving for Centraide! challenge soon.

Pledge your gift to Centraide today. Online giving is secure and easy. Look for your personalized giving link in your email inbox from Centraide@unclic, starting October 12.
See the impact of giving through payroll deduction.
---