Safe Links now enabled on Concordia email accounts
The new feature provides an added layer of IT security to your inboxes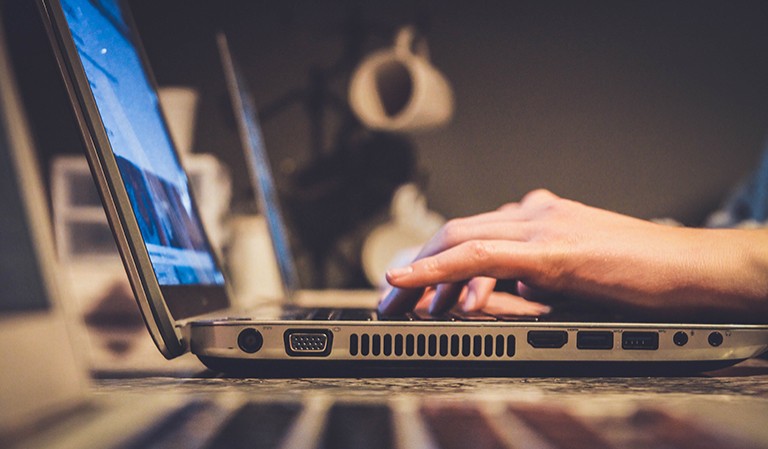 Photo by
John Schnobrich
on
Unsplash
On August 16, Concordia's Instructional Information Technology Services (IITS) will enable Safe Links on all university email accounts. The new feature, which is part of the Microsoft 365 Advanced Threat Protection (ATP), rewrites all links found in incoming email to redirect users through a Microsoft proxy server, which verifies if a link is safe to view.
Alex Aragona, executive director of application portfolio management and chief information security officer, explains that the solution is seamless from a user-experience perspective because URLs are being examined in the background, in real time, when the user clicks. If a link is deemed unsafe, users are warned not to visit the site with a warning message that prompts them to navigate away from the site.
The only visible change that users can expect is with the links themselves. Once enabled, all incoming links will be rewritten and appear differently than they are currently.
As an example, the links could begin with "https://na01.safelinks.protection.outlook.com/." Anyone who is unsure of the incoming links can contact the Service Desk for assistance.
As a result, hovering the mouse over a link will no longer be a good indicator for deciphering phishing or malware attempts. However, Aragona stresses that the community will be better protected because Safe Links will scan the content and flag malicious URLs as unsafe.
"Our community is increasingly sharing links while working on projects, and, with phishing emails on the rise, features such as this help prevent inadvertent access to known malicious sites," he says. "It also serves as an important way of alerting our community to potential threats."
IITS asks anyone who sees a phishing email in their inbox to continue to avoid clicking any links and avoid sharing the message with colleagues. Some phishing emails don't contain malicious content but do have a malicious intent. Reporting suspicious emails to the service desk will allow IITS to manually block the URL, further protecting the community.
What if someone is blocked from a legitimate webpage? False positives do happen from time to time, and in these cases Concordians can reach out to the service desk to help unblock the content.

Learn more about Concordia's Instructional and Information Technology Services.
---