From sustainability to Movember, Concordia's student groups persevere in the face of COVID-19
Events take new forms, but maintain the same goal — to spread awareness and collect funds for the broader community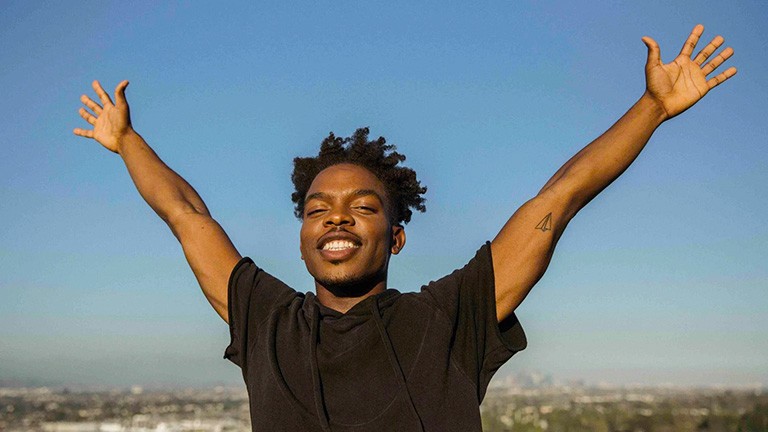 Image courtesy of
Movember
The COVID-19 pandemic may have halted in-person activities, but Concordia student groups are still hosting various fundraising and educational events online.
Members of CASA Cares recently recruited a new team of 13 commerce and administration students to run programming and raise money for Movember, an annual international men's health event throughout the month of November.
Mathilde Vanderland is president of JMoSB, the subgroup under CASA Cares that is in charge of the Movember initiative. She says they've brainstormed many ideas for games and competitions, and luckily, one of their main annual events was already planned for online.
"Our Mo Matchup Cup is a competition between John Molson subsidiaries, where each group competes in four rounds during the month of November," Vanderland explains. "The teams create pictures and aim at getting the most funds through their views and shares."
The team with the most points and donations wins the competition.
Usually, CASA Cares also hosts a social event at the end of the month to collect donations through raffles and auctions. "That's where we tend to raise the most money, but it will definitely be different this time," Vanderland admits.
Instead her the team is organizing an online panel event with different guest speakers who will be talking about key topics surrounding mental health and the effects brought by COVID-19.
"We want to shift the focus this year toward spreading awareness and getting the conversation started, which is why the event is free and accessible to anyone, from anywhere," she adds.
Last year, the JMoSB team collected $18,500, which was the highest amount of donations reached by the group since their start in 2011.
"We're still aiming at raising as much money as possible through different activities and competitions, but the COVID-19 pandemic has affected people's financial security this year."
Even though most events are being conducted remotely, Vanderland says that participating in student groups is a great chance for Concordians to connect, enjoy fun activities, all while supporting important causes.
Sustainability under a pandemic
Similarly, student-led group Sustainable Concordia has also been planning and hosting events remotely.
Founded in 2002, Sustainable Concordia is a resource initiative led by students aimed at bridging the gap between the student body and the Concordia administration on issues of sustainability. Most of their events this term consist of panels and workshops, which are being delivered entirely online.
"It can be challenging to keep individuals engaged, especially because it's easier to zone out when you're always on Zoom," says external and campaigns coordinator Emily Carson-Apstein.
"We've been trying to make things as interactive as possible by adding raffle prizes or offering little games, which is what we did during our online annual general meeting in September."
Sustainable Concordia's eight-week-long workshop course Organizing Sustainability, which addresses the basics of community organizing for sustainability and environmental justice, is also taking place online, but its structure will remain similar to previous years. Though applications for the fall term are closed, students and community members can apply for the winter.
Last summer, Sustainable Concordia hosted The World Beyond COVID-19, a five-part webinar series in collaboration with The Refugee Centre and CEED, with more than 20 guest speakers from across the world.
"In some ways, there's been better attendance than in the past years because it's easier to join online rather than physically attend," Carson-Apstein notes.
"We can go through university by simply attending classes and getting good grades, which is great. Or we can put in the extra effort in our community, putting what we learn to concrete use, which I think is a really valuable thing to do."

Find out more about student groups at Concordia.
---