Concordia business students and alumni will collectively run 160 km for Syrian relief
OCT. 10 and 11: 'We encourage everybody to support our team by donating and raising awareness'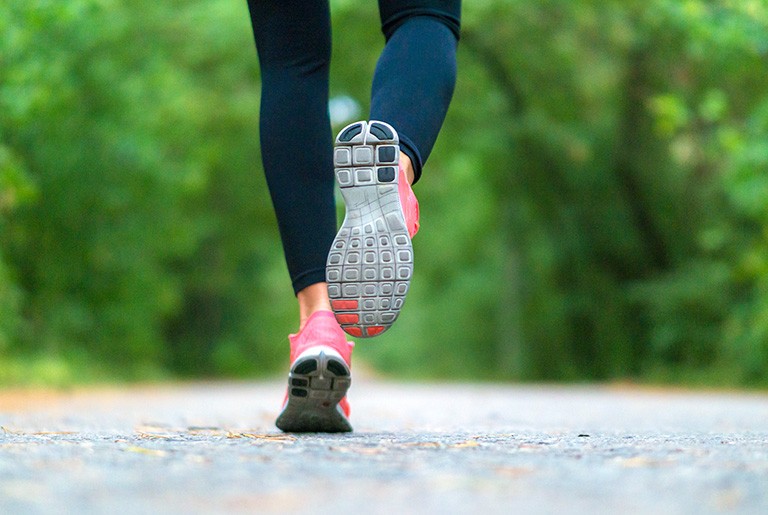 Sabrina Salabi: "Each team that runs the Ultra Bromont is allowed to choose an organization from their list. ReliefAid Syria was the one that caught our eye."
From virtual frosh to online meet and greets, Concordia's student associations are coming up with new and stimulating ways to get engaged — all from home.
Each year, the John Molson Competition Committee chooses delegates to participate in JDC Central, the largest undergraduate business school competition in central Canada.
Every winter, JDC Central organizers coordinate a multifaceted competition, including academic cases for eight business disciplines, parliamentary-style debates, sports tournaments, social competitions and charity contributions.
The group also ordinarily hosts its annual Groovin' for Charity dance-a-thon fundraiser — but that's off the table this fall due to the COVID-19 pandemic. That didn't stop JDC Central co-captains Sabrina Salabi (BComm 20) and Isabela Waksman (BComm 20) from finding an alternative way for their group to make a difference, however.
On October 10 and 11, 13 JDC Central team members including three alumni and 10 current students will collectively run 160 kilometres in their respective neighbourhoods for ReliefAid Syria as part of the virtual Bromont Ultra race.
With more than $1,000 worth of funds already collected, their goal is to raise a total of $5,000.
"Each team that runs the Ultra Bromont is allowed to choose an organization from their list for which to raise funds. ReliefAid Syria was the one that caught our eye," Salabi says.
About ReliefAid Syria
Donations made to ReliefAid Syria through Bromont Ultra will go toward helping families in Syria prepare for the winter by providing them with tarpaulins, mattresses, blankets, clothing, solar lamps and cooking equipment. Every $25 raised in funds will deliver shelter aid to a family of six.
The JDC Central crew are happy they found a different way to raise funds for an important cause while maintaining a strong team spirit.
"We encourage everybody to support our team by donating if possible and raising awareness for this cause," Waksman says.
Direct donations to Bromont Ultra toward ReliefAid Syria can be made through the fundraising page.

Concordia business students and alumni will collectively run 160 km over two days on October 10 and 11 to raise funds for ReliefAid Syria. Donate today! For more information, email sabrina.salabi@wecompete.ca or isabela.waksman@wecompete.ca.
---