Concordia maps stress patterns among undergrads through a series of well-being surveys
Gaya Arasaratnam and Erin Barker hope to learn more about the various challenges students encounter during their academic journey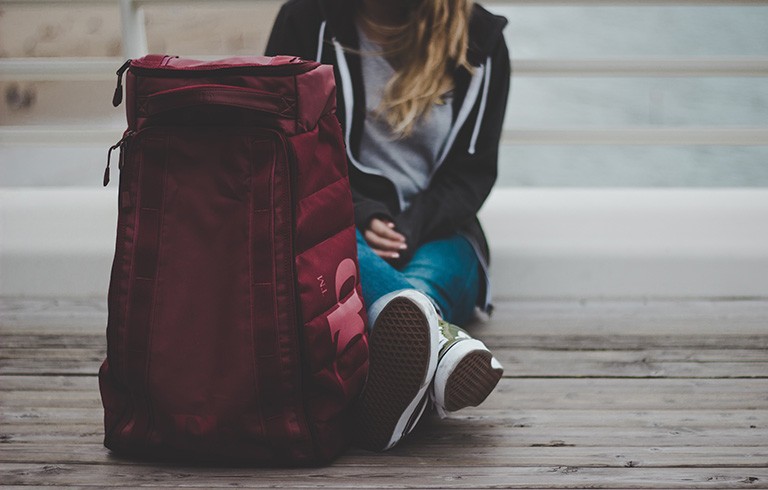 Gaya Arasaratnam: "Monitoring students every two weeks over the course of two terms will help us get a robust picture of their wellness." |
Photo by Resi Kling on Unsplash
Concordia's Campus Wellness and Support Services (CWSS) is collaborating with members of the Centre for Research in Human Development and Centre for Clinical Research in Health to conduct a study that assesses student stress and well-being over the course of an academic year.
The project is being led by Gaya Arasaratnam, director of CWSS and Erin Barker, associate professor of psychology in the Faculty of Arts and Science. They are joined by Concordia's Roisin O'Connor from the Faculty of Arts and Science; Debora Rabinovich from Counselling and Psychological Services; and Alexandra Panaccio from the John Molson School of Business; and Marina Doucerain from UQAM and Cat Nguyen from Montreal Public Health.
The surveys are designed to help build a calendar mapping the ups and downs of student stress and the various factors contributing to it.
Arasaratnam and Barker will be surveying approximately 1,000 students equally distributed across faculties and years of study to create a representative sample of the Concordia undergraduate student body.
"We understand that the health needs of certain demographics may be differ from the general population," Arasaratnam says. "For instance, the needs of student athletes can be very different from the needs of international students. We're working toward finding out what the different stressors are within different student populations."
Monitoring students for a year
Each participant will complete 16 online surveys, including one on introductory background characteristics, followed by six short surveys throughout both terms, a start-of-term survey in the winter and one final reflection survey at the end of each term. Students who complete the surveys will receive compensation.
"For some students, the most stressful part is the end of term with final exams, and for others it may be the beginning of the term. But we don't know much about what happens in the middle," Barker notes.
Arasaratnam adds, "Assessing student well-being every two weeks over the course of two terms will help us get a robust picture of their wellness."
Putting Concordia resources to use
She also explains that the data will be useful to help understand how to better use resources offered at Concordia.
"Through this calendar, we hope to identify triggers and at what times they occur. This will help Concordia's departments consider what programs to introduce in order to avoid an avoidable negative health outcome," Arasaratnam explains.
Barker says that the ultimate goal is to try and help improve or tailor those interventions.
"Concordia has lots of resources and services, but if we know what students struggle with, we can communicate those in better ways," she says.
"Through these surveys, we can observe what's happening between the start and the end of term, in order to better intervene, as opposed to simply offering help at Orientation and during the final exam period."
This holistic approach will also be beneficial to compare different experiences and feelings shared by students in various faculties and years of study.
"We can observe if the peaks for academic stress are different among, let's say, business students versus fine arts students. And the same is true for first-year students versus graduating ones," Barker explains.
She adds that the surveys will help link students' emotional peaks and valleys to factors in their academic or personal lives.
Potential outcomes
Although it is still early to predict the types of interventions and resources necessary to help students manage their stress, Arasaratnam and Barker already have a few concepts in mind.
"One idea is to create some kind of self-evaluation for students for them to monitor their own well-being over time and compare their data with other cohorts," Barker says.
"If you are an international student, you could compare it with other international students and see all the tailored resources at Concordia."
She notes that the data could help create different programs for students depending on the types of stressors present in their lives.
"If they are using healthy ways of dealing with their feelings, then we can further endorse those methods. But if they are using harmful ways, that gives us an educational opportunity to offer them alternative means," Arasaratnam says.
"As practitioners, we've always had anecdotal data and professional opinions on how a student's stress changes over time. But it hasn't been proven in any real way through research."
The two collaborators and their research team hope to start moving into a much more rigorous realm of research to actually document this calendar, which will then ultimately help them to better understand and assist students.

Find out more about Concordia's Campus Wellness and Support Services.
---