Concordia hosts an Orientation like no other
The university welcomes thousands of new students to campus virtually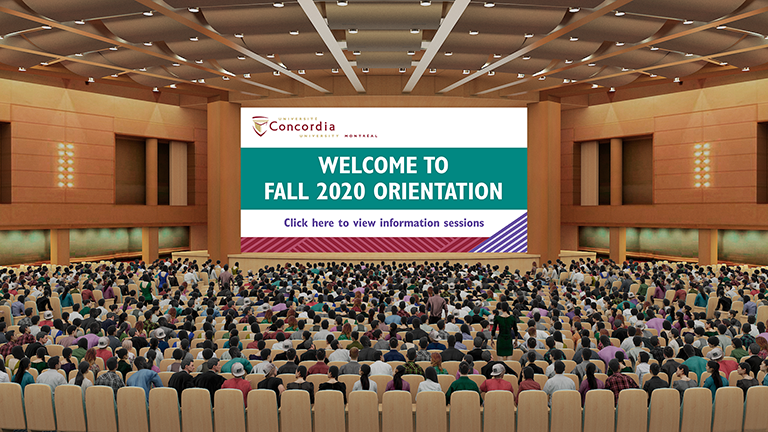 Fall 2020 Orientation was a lot like the flagship event hosted every beginning of term. New students took part in information sessions, visited booths and mingled with other first years. However, the global COVID-19 pandemic that has caused campus to close meant that Concordia had to host Orientation in a very different way.
On September 1 and 3 respectively, more than 2,700 new undergraduate and graduate students logged on to Concordia's first-ever virtual Orientation. Parents were also invited to attend the undergrad event and many did.
Through an online portal, new students navigated a virtual exhibition hall, chatted with faculty representatives and student service providers and met in virtual lounges with their peers.
They also attended numerous information sessions where they could connect through live stream with staff on topics such as time management, online learning and getting involved in student life.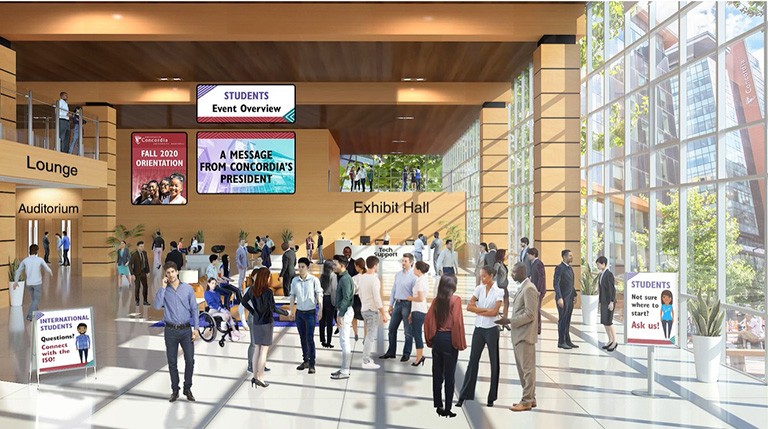 Accessible and on demand
For Laura Mitchell, executive director of student services, this virtual shift — though not easy — produced some very positive outcomes.
"We know that nothing can replace being on campus and physically interacting with our community. However, more people were able to participate in the very popular welcome sessions as we were not confined by physical space," Mitchell says.
"Plus, students who were not able to attend Orientation — or certain sessions — are still able to access presentations and information booths as they remain online and on demand."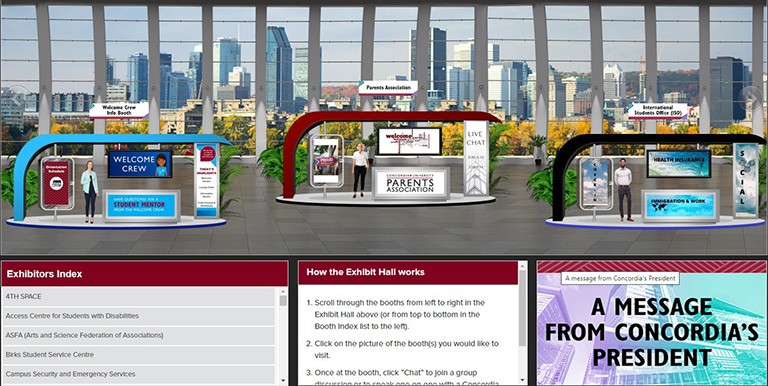 Mignion Davis, an international student based in Jamaica who is beginning a Master of Aerospace Engineering, was impressed with the virtual experience.
"I saw a lot of effort and planning went into this event. I have never been to Concordia and it felt like I was actually there."
For Tanya Soucy, a new student majoring in English literature this fall, being able to hop back online and revisit content is a big plus.
"I'm extremely happy to have access to all the content for another 90 days since I wasn't able to attend all the presentations I was interested in at once."
Since the live Orientation days at the start of September, the organizers have noted more than 700 new logins to the platform — a mix of students exploring and re-exploring Fall 2020 Orientation.

Fall 2020 Orientation at Concordia is available to all students on demand from now until December 1.
---