Concordia celebrates the spring 2020 graduating class — virtually
Despite unique circumstances, the university finds a way to honour students' accomplishments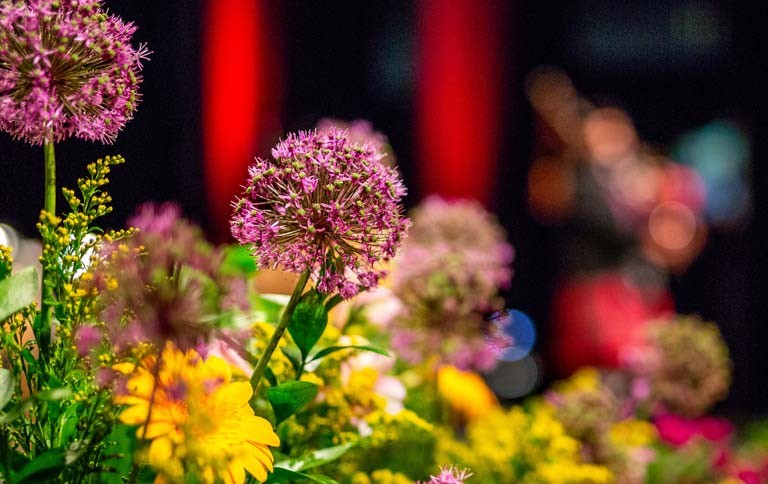 The spring 2020 graduation season arrived at a challenging moment in history. While an in-person ceremony was not possible, Concordia staff, faculty, students and alumni worked together to organize an online celebration of the graduates that fit the moment.
This year's virtual celebration for the Concordia class of 2020 was different for its exclusive use of digital products such as videos, digital yearbooks, web and a social media campaign – all aimed at engaging graduates and their family and friends.
Video messages, virtual yearbooks and more
Enrolment Services produced the virtual year books, which featured photos and messages from students. Many of the thousands of graduates contributed notes of thanks, recorded thoughts for posterity, and expressed thanks to loved ones. Students also shared graduation messages on social media using the event hashtags #CUgrad2020 and #CUalumni.
The virtual celebration also featured a roll-out of a series of videos, each with messaging that encouraged recognition of Concordia's graduates. This was not a virtual ceremony or a replacement for convocation, but a way to mark this important moment and ritual.
Honorary doctorate recipients from many parts of the world sent in video messages offering words of encouragement and advice to graduates. The list of contributors included the seven spring 2020 honorands: Jennifer Flanagan, David Fung, Dame Julia Higgins, Fibbie Tatti, Lyse Doucet, Margie Gillis and Vikas Swarup.
The Aboriginal Student Resource Centre also created a special video to highlight the achievements of Concordia's indigenous students.
The celebration closed with just over 350 members of the Concordia community participating in a virtual dance party led by DJ Chris Tan (BFA, 11) of Royce & Tan.

Words of Encouragement
In a video message prepared for the occasion, Concordia President Graham Carr encouraged students to focus on the skills and knowledge with which they are graduating. "If you've proven anything in the last few months, it's how resilient you are and how able you are to succeed," he said.
Anne Whitelaw, Interim Provost and Vice-President Academic at Concordia, added her own congratulatory message. "We're here to celebrate your accomplishments," she said. "You are everything that embodies our university."
The underlying message of many faculty, administrators, and alumni was that it is especially in trying times that students ought to draw on their educational experiences and knowledge.
Diplomat and bestselling author, Vikas Swarup, was one of Concordia's seven spring 2020 honorary degree recipients.
He, too, suggested that there is good reason for optimism. "If the world could be brought to its knees by a single particle of virus," he told the graduates by video, "imagine how tall it can stand with a convalescent and united humanity."
"You are the makers of your own experience," echoed Rebecca Duclos, dean of the Faculty of Fine Arts.
Awards and medal winners
The university invited six graduating recipients of non-academic and academic medals to participate in a video conversation with Dean of Students Andrew Woodall.
Maurice Ngwakum-Akisa, recipient of the Dean of Students Medal, encouraged future students to participate in many different organizations, and take advantage of the many opportunities the university has to offer.
"Concordia is like a whole world in and of itself. You can participate in anything," he said. "Take advantage of that and use that opportunity to learn not only about yourself but about the world."
Looking towards the future
Vicky Boldo of the Aboriginal Student Resource Centre addressed Indigenous graduates in a special video prepared for their celebration.
"I hope that the academic journey you had at Concordia has served you well, not only in the book knowledge that you've gained but also in terms of experiences," she said.
"I hope that you've found lifelong friendships and felt supported. I'm really emotional that I can't be there with you, but that will happen. We'll all get together and celebrate in person when the time is right… I know that, especially at the ASRC, but also in the Concordia community more broadly, people return. They come back, because it's an extended family."
In his sign-off, Carr likewise encouraged students to remain involved with the university after graduation.
"Thank you for having chosen us. Thank you for having stuck with us," he told the spring 2020 graduates. "You'll always be our best ambassadors."
A collaborative effort
This virtual celebration was the result of a creative collaboration between Enrolment Services (Tanya Poletti, Mara Welch), University Communications Services (Johanne Pelletier), the Office of the President (Denise Karelis), the Office of the Provost (Caroline Baril), the Dean of Students (Andrew Woodall), and University Advancement (Leisha Lecouvie).
Commenting on the collaborative spirit seen in its development, Lecouvie said, "Never have I seen so many diverse alumni, colleagues and Concordia units come together to create an event with one singular goal: the celebration of our students.
"There were no silos, no borders, just energy and compassion," she adds. "It was a privilege to work with so many caring, kind and professional Concordians.

Visit the CU Celebrate page to see all the videos and read messages from the graduates.
---