'My cellphone became my main storytelling tool'
Concordia journalism undergrad shares how she successfully completed her first year of studies during the COVID-19 lockdown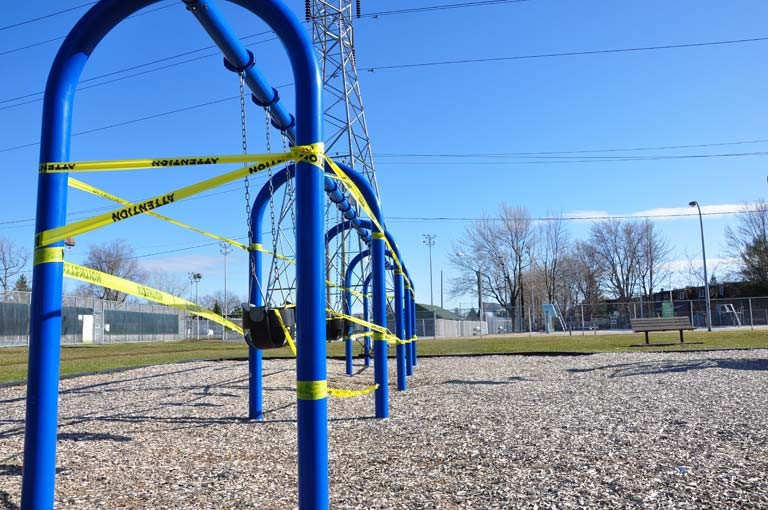 Taking journalism courses during a global pandemic pushed Imam to come up with creative ways to tell her stories. | All photos courtesy of Narmeen Imam
Narmeen Imam is a Co-op student with University Communications Services.
I remember reading about COVID-19 when the first few cases were discovered in early January. A month later, online chatter took over all social media platforms, and general worry quickly developed into fear.
My local grocery stores were emptied out within a few days as people started to buy everything in bulk. The crisis then appeared on the front page of every newspaper and, before I knew it, I was sitting in my reporting class at Concordia watching a press conference held by government officials on how to "flatten the curve."
When Quebec Premier François Legault ordered a provincial lockdown on March 23, Concordia announced that the winter 2020 term would be moved online. Suddenly, "I'll see you Monday" became "I'll see you next term."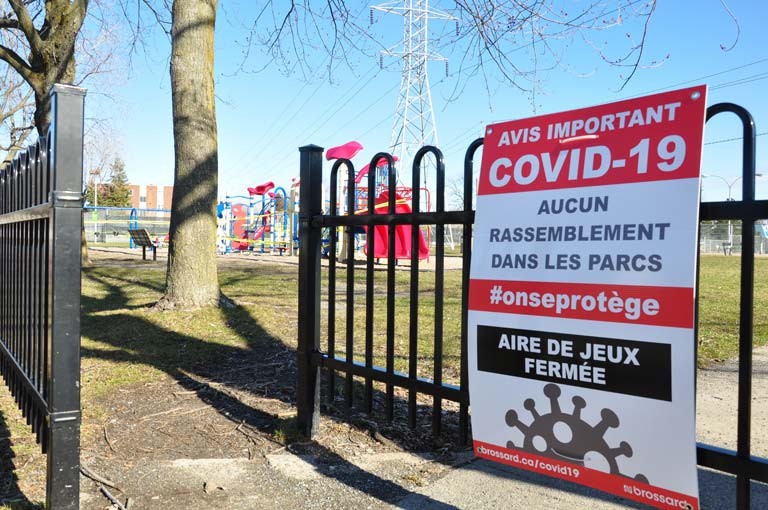 Quarantined student journalism
As a first-year student who was still learning the dos and don'ts of journalism, the support and encouragement from the Department of Journalism and its instructors were reassuring.
At the start of the term, we were told that the world was our classroom. We were encouraged to seek in-person interviews and capture pictures and videos in order to create authentic and accurate projects. This became difficult to do once the city was on lockdown.
Computer labs were closed, and we were unable to rent equipment we would normally use for our assignments. We had to find new ways to film, record and take pictures. The department's media instructors created a detailed document made available to all journalism students containing alternative ways to practice safe reporting during the pandemic.
Some of my classmates moved back home, which prevented them from finishing their initial assignments in Montreal, seeing as many lived in different provinces or countries. The final projects were then modified to fit the circumstances. For the first time, fieldwork was discouraged, and phone interviews were preferred over in-person discussions.
For a final multimedia project, we were given the task to present stories about social distancing and self-isolation from our own perspectives. It was unlike anything we had previously learned, but it allowed us to explore a different approach to journalism and pushed us to come up with creative ways to tell our stories.
My cellphone became my main storytelling tool. In order to complete that final assignment, I took walks around my neighbourhood. I captured pictures of vacant parking lots outside local bars on a Friday night, empty parks on a sunny day, storefronts and home windows painted with the words "ça va bien aller," along with photographs of people waiting in line outside a Jean Coutu Pharmacy, two metres apart.
For the video portions, some of my classmates recorded interviews with their siblings, roommates or parents to gather a collection of different experiences and perceptions during the self-isolation period.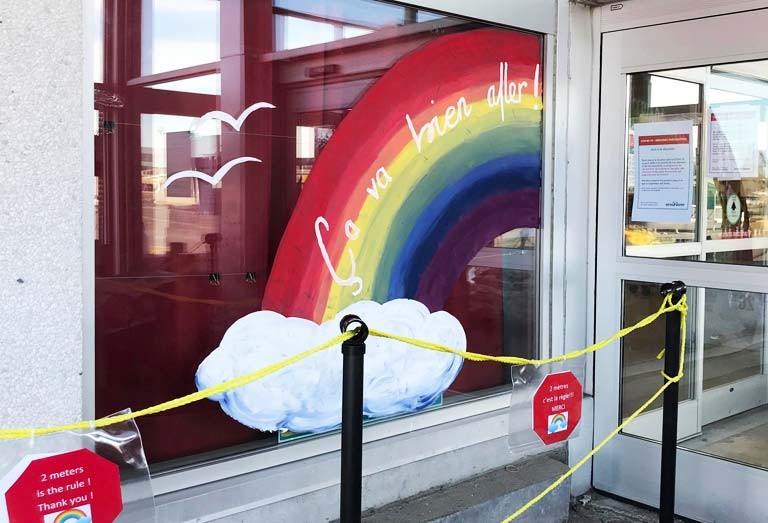 Online socializing
I felt as though everything except school was put on hold. Stores were closed, plans were cancelled and people were confined to their houses. Suddenly, my home became my classroom and workplace.
Like most of my fellow Concordians, I received daily bulletins from Concordia with information related to the closure of the school, ways to deal with social isolation and lists of external services offered to students.
At first, it was difficult to create a good schedule while juggling school, work and personal relationships, all from my living room couch. Slowly, though, I managed to form a routine and dedicated some time away from my computer to going on walks or trying new indoor activities.
Managing interpersonal relationships and socializing with friends were some of the few easier tasks.
This was the time to channel my inner millennial/Gen Z-er and use social media platforms to my advantage by staying in touch with my friends, family members and classmates. Live video chats, online games and collective Netflix parties were trending, and people found new ways to connect and socialize virtually.
Binge-watching The Office with my friends until 2 a.m. suddenly became my reality and it somehow managed to make me feel less alone.
Overall, I was humbled. I was able to work from the comfort of my own home, with the help of supportive professors and classmates who were one text message away.
I am now starting my first work term with University Communications Services (UCS) while working from home. Hopefully, my experience of completing the winter term online will help guide me through this next journey.
Part of my job is to seek out perspectives from students and faculty who are adapting and thriving in the university's evolving online learning environment — so get in touch!

If you're a Concordian who wants to share your story about the shift to online learning during the COVID-19 crisis, contact Narmeen Imam at now@concordia.ca.
---