SIS users: no more pinching to zoom in!
On June 6, Concordia's Student Information System will be optimized for use on mobile devices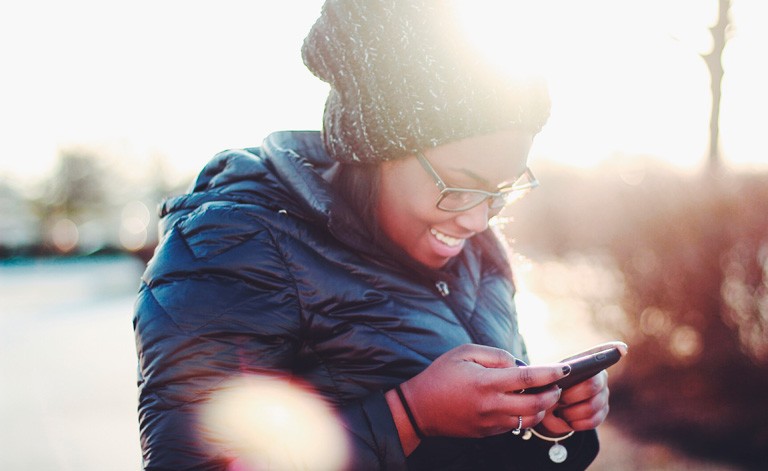 Concordia students and faculty soon be able to log in to a newly revamped, mobile-optimized Student Information System. Starting June 6, all the functions that SIS has always had will remain the same, but it will be easier to use on mobile devices.
Jean-Francois Bourgault, manager of the SIS planning and support office, says that students have asked for a mobile-friendly SIS, and his team has been listening. "Most of our interactions with websites or applications are performed on our phones nowadays and we felt the SIS should be no different in 2020," he says.
Bourgault's team has refreshed most of the SIS functions, on both desktop and mobile displays. Users won't need to re-enter any information; all the usual data will be where users left it, just easier to see on a phone or tablet.
The revamp will launch in two phases. Phase 1 will begin June 6, and almost all functions of the Student Centre will be available, including tuition payment, viewing exam schedules, grades and GPA, referee management, personal information and advisor information, and accepting an offer of admission.
Phase 2 will be released later this summer and will allow prospective students to apply to Concordia on a mobile-friendly application for admission. The Financial Aid and Awards application will be revamped at a third, later date.
The newly designed SIS will still be exclusively web based, which means users will still visit myconcordia.ca to access it. There will be no app to download. In late May, a group of student volunteers tested the revamped SIS, looking for bugs and providing feedback on ways to fine-tune the experience.
Bourgault and his team will be making online tutorials available to anyone who needs help adapting to the new format. But they are confident that Concordia's community will find the newly revamped SIS easier to use and more convenient — and perfectly timed, given that the Concordia community has moved online for the coming months.

Visit Concordia's Student Success Centre website for more student-related information.

---