3 faculty members receive Concordia's highest honour for overall research achievements
Charles Acland, Fariborz Haghighat and Martha Langford are the 2019 Distinguished University Research Professors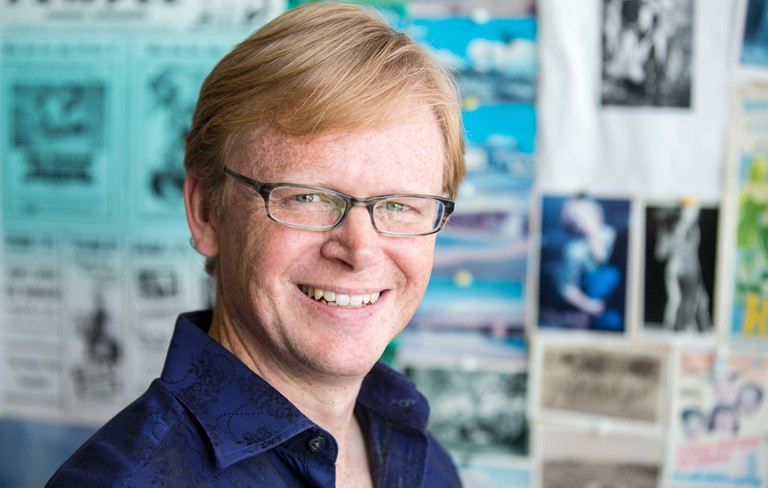 Communication studies professor Charles Acland.
Concordia professors Charles Acland, Fariborz Haghighat and Martha Langford are pioneers in their respective disciplines — and their countless career accomplishments have not gone unnoticed.
They have now each earned the university's highest form of recognition for overall research achievements: Distinguished University Research Professor (DURP).
"We are very proud to present this award to three prolific Concordia researchers," says Christophe Guy, vice-president of Research and Graduate Studies.
"Their outstanding work in communication studies, engineering and art history has helped shape the direction of these important fields. Their acclaimed research is as impactful as the inspiration they offer the students and peers who surround them."
This is the second year that Concordia has conferred DURPs to a select group of faculty members who demonstrate outstanding and sustained excellence in research. Nominees must also be recognized nationally and internationally for both impact and leadership in their fields.
Award laureates retain the title until retirement.
'His research output is remarkable and sustained'
Communication studies professor Charles Acland has taught full-time at Concordia for the last 26 years in areas including media and cultural theory, culture of modernity, popular culture, media industries, film exhibition, ephemeral film, blockbusters and Canadian media industries.
He joined Concordia in 1999, was named Concordia University Research Chair (CURC) in Communications Studies (2004-15) and has served as chair of the Department of Communication Studies since 2017.
In their nomination letter, Peter van Wyck, Krista Lynes and Elizabeth Miller emphasized Acland's impressive publishing history.
"His research output — both in its pace, and its gravity — is remarkable and sustained," they wrote.
At last count, he is author or editor of seven books — a remarkable achievement, amounting to an edited or single authored book every three and a half years. He has published more than 20 book chapters in edited collections, 24 peer-reviewed journal articles, nine non-peer-reviewed articles, a half-dozen encyclopedia entries, a UNESCO report and seven book reviews.
During his time as a CURC, Acland was co-editor of the Canadian Journal of Film Studies, founder and co-director of the Media History Research Centre and, for three years, graduate program director of the MA in Media Studies program.
Acland supervised to completion seven PhD candidates, with four more ongoing, and 33 MA students, with five more in process. He also contributed to many graduate proposal, exam and thesis and dissertation defense committees.
"His dedication to the profession, to scholarship and to the craft of teaching and mentoring mark him as a most distinguished professor and colleague indeed," added the nomination committee.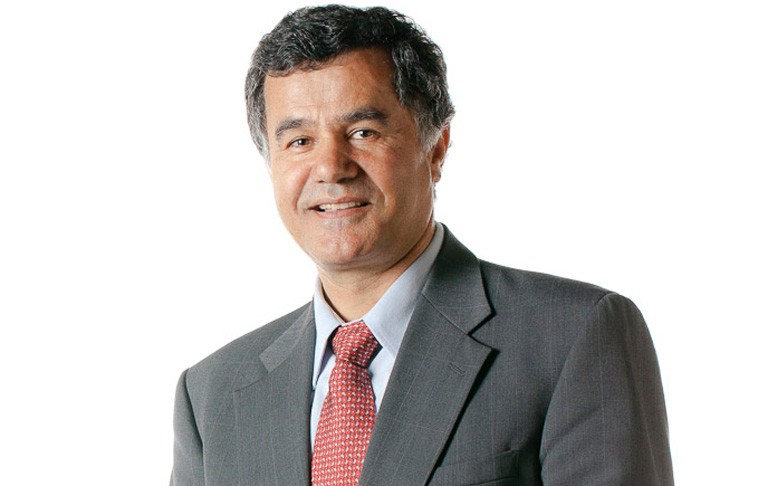 Fariborz Haghighat, professor in the Department of Building, Civil and Environmental Engineering,
'A true champion of his causes'
Fariborz Haghighat is a professor in the Department of Building, Civil and Environmental Engineering, where he has worked since 1986. He is a Tier 1 Concordia University Research Chair in Energy and Environment and is widely regarded as one of the foremost international experts in the areas of indoor air quality, energy and environment.
In addition, Haghighat's role as a mentor cannot be understated. He has supervised 82 graduate students and still takes the lead in recruiting and mentoring new students.
Haghighat's colleagues Samuel Li and Zhi Chen put his name forward for the DURP honour.
"His research impacts, productivity, national and international leadership and research vision, along with his strong collegial work ethics, make him a true champion of his causes," they wrote in their nomination letter.
"His relentless efforts and accomplishments have positioned the university at the forefront of the field of energy and environment."
The breadth of Haghighat's contributions is exemplified by his numerous peer-reviewed journal articles (237) and conference papers (204) since his appointment at Concordia. He is also the founder of the International Conference on Indoor Air Quality, Ventilation and Energy Conservation in Buildings, an event that has grown to become a well-recognized gathering of researchers from around the world.
Haghighat has also been the operating agent of two landmark research projects sponsored by the International Energy Agency, which involved the participation of more than 10 countries. His leadership and expertise in the field is further enhanced by his collaboration with a wide set of prominent scholars and the top professional organizations around the world.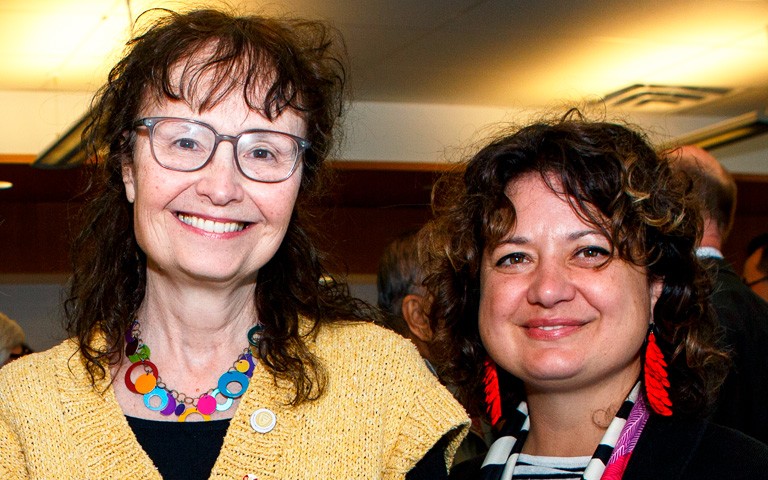 Martha Langford (left) and Joanna Berzowska.
'Unrelenting commitment to research capacity building'
Martha Langford is professor in the Department of Art History and research chair and director of the Gail and Stephen A. Jarislowsky Institute for Studies in Canadian Art. In 2018, she was inducted as a fellow into the Royal Society of Canada.
She is being recognized for what the nomination committee called her "fiercely analytical approach to Canadian art history," which is "innovative both for its interdisciplinarity and for its transnational orientation."
Langford's research achievements have made enormous contributions to the fields of Canadian art and photography. Her work spans an extraordinary range of areas. As a scholar, curator, critic and educator she has built deep research capacity and foundational scholarly infrastructure.
"Her intellectual pursuits, research output and curatorial initiatives have shaped the way we see, appreciate and interpret Canadian art and photography across the institutional, academic and popular landscape," says Joan Schwartz, professor and head of the Department of Art History and Art Conservancy at Queen's University.
Langford's publishing history includes three monographs and an impressive list of edited books and journals, book chapters, journal articles, reviews and conference presentations.
In her role as director of the Jarislowsky Institute, Langford brings crucial perspectives to thinking about diversity. She generates and transfers knowledge in areas such as Indigenous, settler-colonial, ethnocultural and women's art histories; cultural networks; visual culture and urban studies; and photographic history.
"Her exemplary level of internationally recognized research accomplishments, unrelenting commitment to research capacity building at Concordia and contributions to graduate student mentoring and development have positioned her as a true leader," says Joanna Berzowska, associate professor and associate dean of research for the Faculty of Fine Arts.

Read more about Concordia's outstanding research achievements.
---