2 researchers earn university's highest form of recognition for overall research achievements
Shimon Amir and Catherine Russell are Concordia's first Distinguished University Research Professors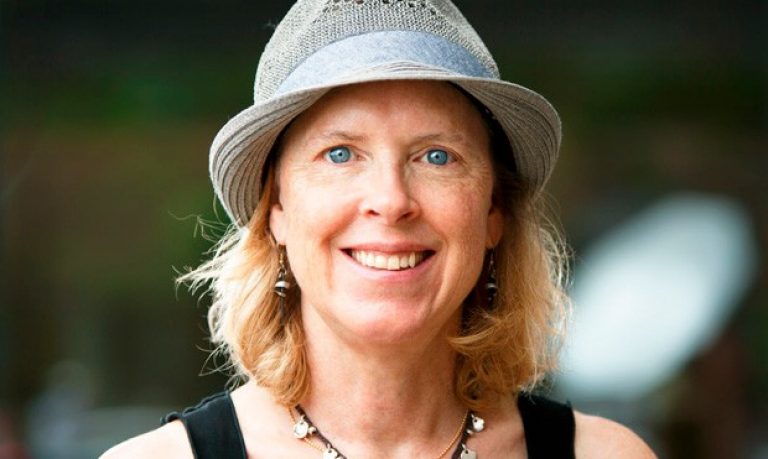 Concordia professors Shimon Amir and Catherine Russell have accumulated a long list of accolades over their illustrious careers. Now, both long-time faculty members can add one more to their resumés: Distinguished University Research Professor (DURP).
The new honour — offered through the Office of the Vice-President, Research and Graduate Studies — is the university's highest form of recognition for overall research achievements. The DURP will be given yearly to a select few faculty members.
"We are so pleased to be able to bestow this award upon Dr. Amir and Dr. Russell," says Christophe Guy, vice-president of Research and Graduate Studies.
"Not only have they both made significant research impacts in their respective fields through discoveries, analysis and knowledge mobilization, but they have also made notable contributions to the training and mentorship of students."
In addition to demonstrating outstanding and sustained excellence in research, DURP nominees must also be recognized nationally and internationally for both impact and leadership in their fields. Award laurates retain the title until retirement.
A leading integrative neuroscientist
Uri Shalev and Virginia Penhune
Shimon Amir, professor in the Department of Psychology, has a long and remarkable record of discovery in the field of behavioural neuroscience.
"At each stage of his career, Amir has shown his ability to look at old problems with a keen analytical eye and to approach them with original and incisive experiments," wrote Amir's colleagues, Uri Shalev and Virginia Penhune, in their nomination letter.
"His scientific accomplishments are built on solid conceptual and technical foundations, reflect critical judgment in selecting problems of real significance, and attest to his industriousness as a leading integrative neuroscientist."
Amir is director of the Center for Studies in Behavioral Neurobiology (CSBN) and Honorary Concordia University Research Chair in Psychology. Since early in his career, he has been known for his groundbreaking discoveries. As a doctoral student, he determined that enzymes involved in the metabolism of ethanol in the brain are directly involved in voluntary alcohol consumption.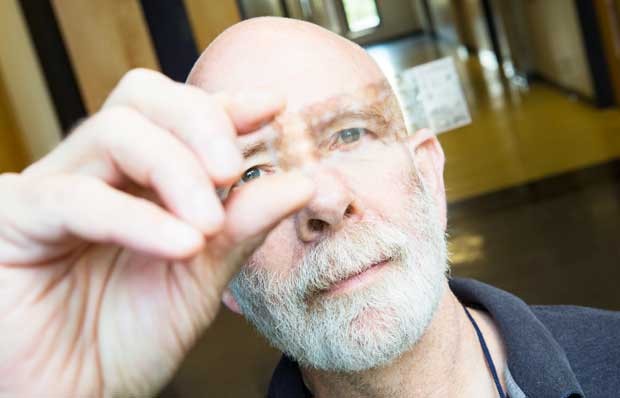 As a postdoctoral fellow, Amir was one of the first in his field to study the behavioural significance of endogenous opioids — such as endorphins —and their importance in the relationship between stress and pain.
Later in his career, Amir identified that the circadian system — the physical, mental and behavioural processes that follow a daily cycle responding primarily to light and darkness — influences stress and emotions. This discovery shed light on the nature of circadian disturbances seen in psychopathological conditions such as depression.
His work — much of which has been co-written with his students — has appeared in 182 peer-reviewed papers and 11 book chapters. Amir has also presented 97 lectures at events around the world.
He is a fellow of several organizations and academies, including the Royal Society of Canada, the American Association for the Advancement of Science, the Association for Psychological Science, and the Canadian College of Neuropsychopharmacology.
Amir, who says receiving the DURP award is "a great honour" credits his research collaborators for his academic success.
"This type of recognition really speaks to the impact and importance of both my mentors and trainees, and is a testament to their contributions to my work," he says.
In particular, Amir notes collaborations with his Concordia postdoctoral supervisor and CSBN co-founder, Zalman Amit, fellow Department of Psychology colleagues Jane Stewart (also a CSBN co-founder) and Barbara Woodside, as well as the many graduate, undergraduate students and postdoctoral fellows he mentored over the years.
Groundbreaking scholarly output
Marc Steinberg
Film expert Catherine Russell deserves to be recognized — writes Marc Steinberg, associate professor in the Mel Hoppenheim School of Cinema — because of her "incredible international reputation, groundbreaking scholarly output and contributions to the field of film and media studies, and her extensive work mentoring emerging scholars."
Russell's 1999 book, Experimental Ethnography: The Work of Film in the Age of Video, profoundly impacted film studies by offering a radically new vision of experimental filmmaking.
Bringing together experimental film with more documentarian ethnographic work — usually seen as polar opposites within the film world — she pushed film studies and visual anthropology forward as fields of study.
In 2008, Russell published The Cinema of Naruse Mikio: Women and Japanese Modernity, one of the most important books in the field of Japanese cinema.
Earlier this year, she released Archiveology: Walter Benjamin and Archival Film Practices, which offers a definitive account of archive-based image production, commonly known as found footage or remix cinema.
In addition to her five books, close to 100 published articles and chapters, and more than 80 conference presentations, lectures and talks, Russell's work supervising dozens of graduate students demonstrates her commitment to the next generation of scholars and film archivists.
For several years, Russell also served as co-editor-in-chief of the Canadian Journal of Film Studies, the country's most important film and media studies journal. She is widely credited with putting Concordia's Film Studies program on the map.
"It's an honour to be named as one of the first distinguished university research professors," says Russell, who credits Concordia's "intellectual culture" for her success, while noting that she feels she's among many strong researchers at the university.
"Working in a newer discipline like film studies, it's such a privilege to be recognized for research excellence," she adds. "Because as a writer, I'm just doing what I love."
Read more about Concordia's outstanding research achievements.
---