Social sciences and humanities researchers land $9.1 million in federal funding
From an online archive of poetry recordings to an Inuit art research and mentorship initiative, 32 Concordia projects stand to benefit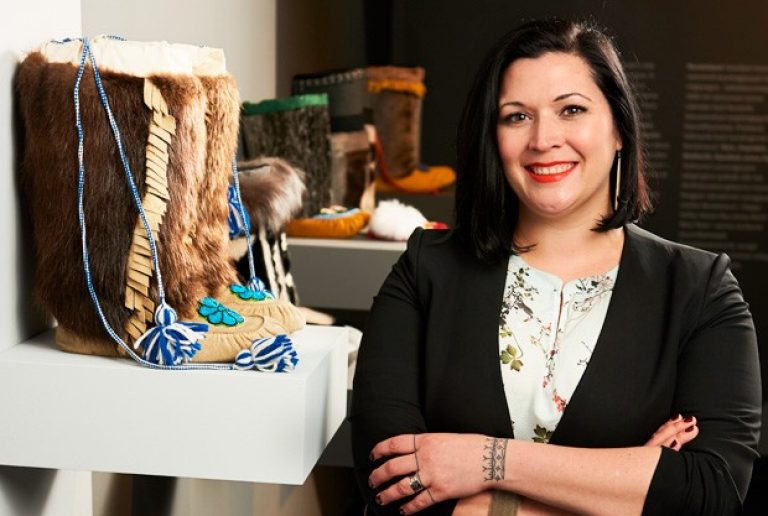 Concordia's strength in the humanities and social sciences was on full display recently with the news that 32 university researchers received $9.1 million in funding from the Social Sciences and Humanities Research Council of Canada (SSHRC).
The recipients include Jason Camlot, a professor of English in the Faculty of Arts and Science, and Heather Igloliorte, an associate professor of art history in the Faculty of Fine Arts. Respectively, they will receive grants of $2,499,514 and $2,499,774, dispersed over seven years, from the Partnership and Partnership Talent programs.
The remainder of the funding was awarded through SSHRC Partnership Development grants, paid out over a three year period, and Insight grants, distributed over the next two to five years
Christophe Guy, vice-president of Research and Graduate Studies, says Concordia's continued success in these particular funding programs is indicative of the connected and engaged nature of research taking place at the university.
"At Concordia, faculty members in the social sciences and humanities address critical issues in our rapidly changing world," he says.
"Harnessing our deeply transdisciplinary approach — both inside and outside the university's walls — Concordia researchers are able to produce tangible and accessible work that enhances our knowledge and understanding of who we are and where we have come from."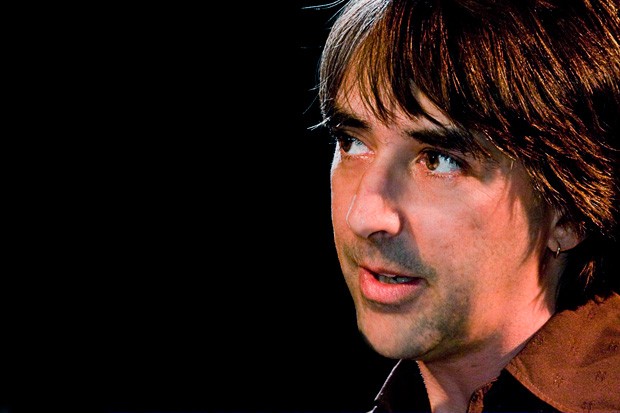 Jason Camlot, professor of English in Concordia's Faculty of Arts and Science.
Partnerships to preserve heritage material
English professor Jason Camlot is probing an entire sector of literary activity that, he insists, has yet to be properly researched.
"Since the introduction of sound recording technologies in the last decade of the 19th century, writers and artists have documented their performances of literary works, events and conversations with creative abandon," he says.
With his SSHRC partnership grant, Camlot will work on the SpokenWeb initiative, a project to identify and preserve an extensive body of valuable cultural heritage material. It consists largely of magnetic tape recordings of poetry readings and related conversations from across the country, starting in the mid-1960s.
Through SpokenWeb, Camlot and his partners will process and study historical collections of spoken audio materials of literary significance, and create digital-preservation and asset-management techniques that support access to such unique and increasingly fragile archival material.
They'll also establish innovative strategies to use digitized spoken and literary recordings within pedagogical, performative and public contexts.
"Poetry readings became an important way for a writer to share their work," Camlot says.
"In the recorded readings we've uncovered, we hear poets speak about their process of writing as much as we hear them read poems. These are archives of that sound literary, social and existential performance. They help us hear the presentation of literary styles and ideas within specific social and community contexts."
As it brings together a range of disciplinary perspectives, Camlot says the SpokenWeb program will promote the development of new critical and creative uses for humanities-oriented spoken audio materials of cultural significance.
"Our work will benefit scholars, students and society by establishing processes for making a generally dispersed corpus of cultural heritage material widely available in useful and meaningful ways, and by mobilizing humanities methodologies into new directions of interdisciplinary transformation, for example, by approaching the history of literature through sound and voice rather than via the printed page, alone."
Concordia's institutional partners in the SpokenWeb initiative include Simon Fraser University, the University of Alberta, the University of Calgary, the University of British Columbia (Okanagan), the University of Toronto, the University of Victoria at Toronto, as well as the University of Pennsylvania's PennSound and the University of Texas at Austin for its expertise in audio signal analysis. Non-academic partners include Wired on Words, Archive Montreal, Compute Canada and Blue Metropolis.
Supporting emerging Inuit arts professionals
The SSHRC Talent Partnership program focuses on research training activities achieved through connections. With her funding from the program, Heather Igloliorte will develop the Pilimmaksarniq/Pijariuqsarniq Project: Inuit Futures in Arts Leadership to support emerging Inuit academics and arts professionals.
"Pilimmaksarniq/Pijariuqsarniq are the Inuit societal values of developing skills and knowledge through observation, mentoring, practice, and effort," says Igloliorte, who holds the Concordia University Research Chair in Indigenous Art History and Community Engagement.
"This project is distinct because it provides training and mentorship opportunities to Inuit students in ways that are grounded in Inuit knowledge and values."
Igloliorte says that for decades, Inuit artists have made up the highest per capita population of artists across Canada. Some communities report as much as 25 per cent of their Inuit residents are employed at least part-time in the arts. However, she points out that there is a dearth of Inuit leadership in arts research that is mirrored by the low number of Inuit professionals currently employed across the arts.
"Through this Inuit-led initiative, we hope to address this longstanding absence of Inuit research leadership across many areas of the arts — including the visual arts, art history, film, theatre, and curatorial practice — and to provide meaningful opportunities for education and advancement, initiating, supporting and sustaining a profoundly different shared future for Inuit within Canada," she adds.
The ultimate goal of the Pilimmaksarniq/Pijariuqsarniq Project is to radically increase Inuit participation in humanities-based research and professional practice.
This will be achieved through coordinated educational initiatives (including Inuit-specific training opportunities for Inuit post-secondary students), innovative mentoring opportunities, professional skill-building and knowledge workshops, workplace-integrated learning initiatives and more.
The project is led by an all-Inuit team of researchers and art practitioners from across Inuit Nunangat (the four Inuit regions of Canada) and faculty from colleges and universities across Canada, such as the University of Winnipeg and NSCAD University.
Arctic arts organizations such as Akpik Theatre and Unikkaat Studios, and southern cultural institutions involved in Inuit art such as the Winnipeg Art Gallery, Inuit Art Foundation, and National Arts Centre, have partnered with Igloliorte in order to provide individualized training programs and innovative mentorship opportunities.

Visit the SSHRC website for a complete list of award recipients.
---